National Avocado Day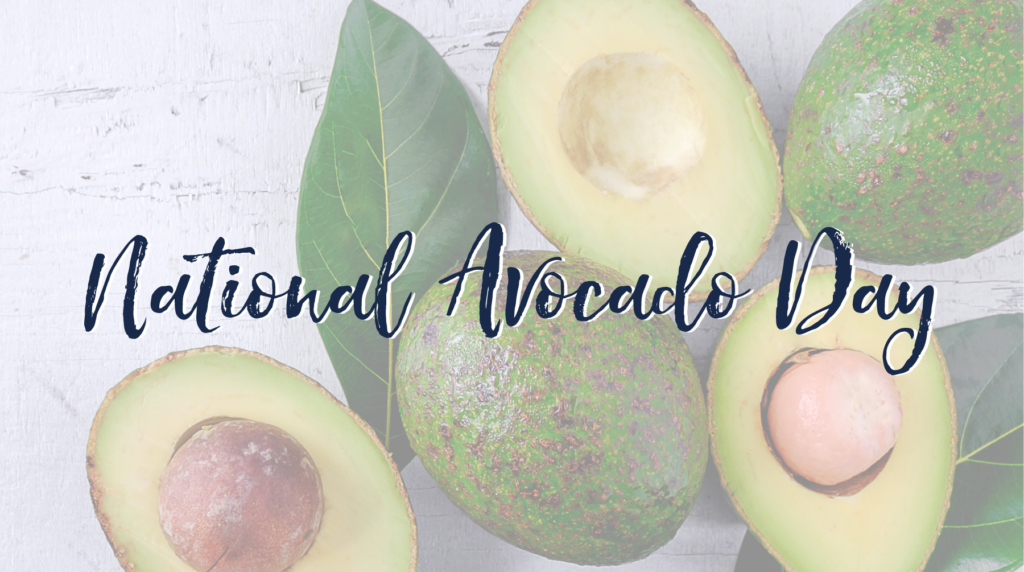 Avocado Day is each year on July 31, celebrating this unique food that has found its way into our bellies and our hearts. The avocado has taken America by storm, even though it always costs extra. People all over the world now enjoy the green goodness, but do you know much about its history?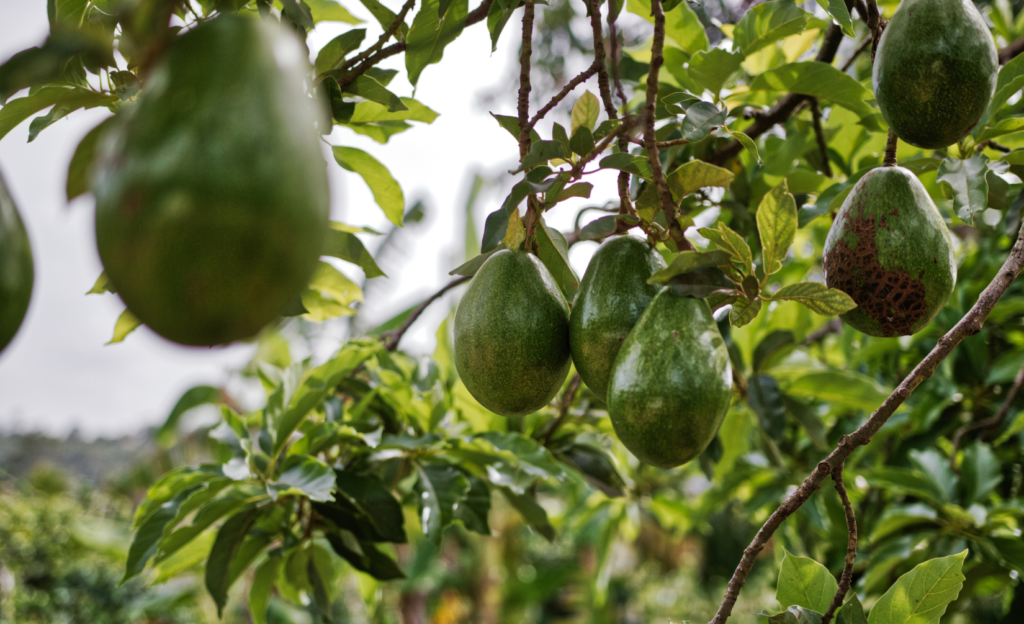 The avocado originated in Mexico around 10,000 years ago and was called "āhuacatl" by the Aztecs. When the conquistadors arrived in the New World, they then spread avocados throughout central and South America, and eventually back to Europe. The first records we have of the avocado were found in Peru and elsewhere it is referred to as the "alligator pear" (too bad that name didn't stick!). To this day, most of the world's supply of avocados is grown in their native soil of Southern Mexico, yet southern California supplies most of the US avocados.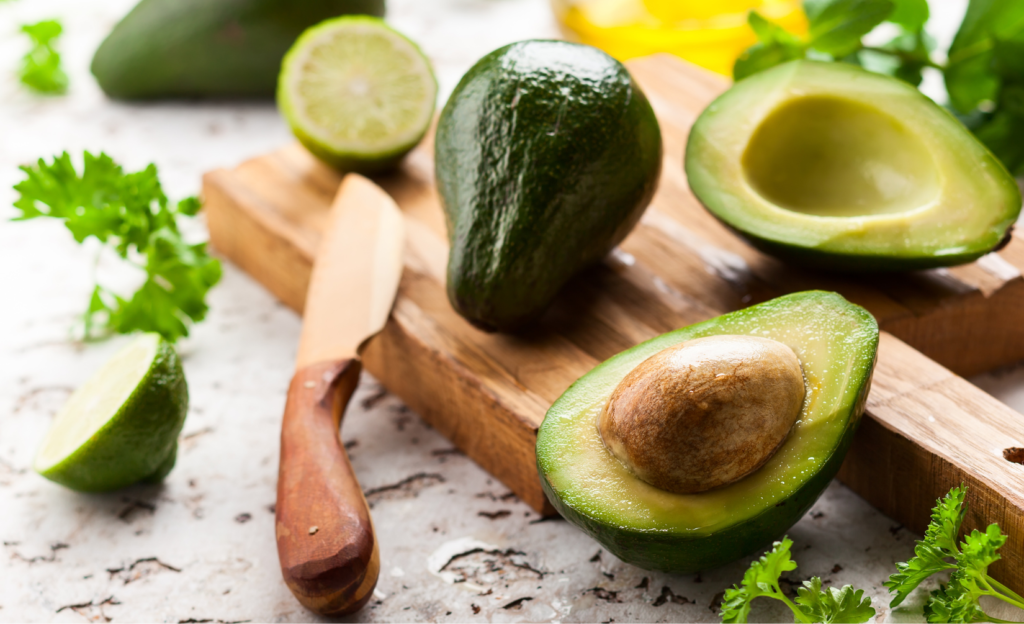 While there may be some debate or confusion as to where avocados fall in the food spectrum, they are technically a fruit. They are packed with heart-healthy fats that can help lower inflammation and reduce LDL cholesterol. Purified avocado oil has a very high smoke point that makes it ideal for all methods of cooking, and can even act as a heat protectant for skin and hair! Not to mention, avocados are a rich source of B-vitamins B-5 and B-9, vitamin K, potassium, and copper which are commonly deficient in the American diet. Antioxidants lutein, glutathione, and vitamin E are very concentrated in avocados, which makes them superfoods for eye, skin, and reproductive health. Lastly, avocados are fantastic sources of soluble fiber which helps to promote regular bowel movements and lower cholesterol.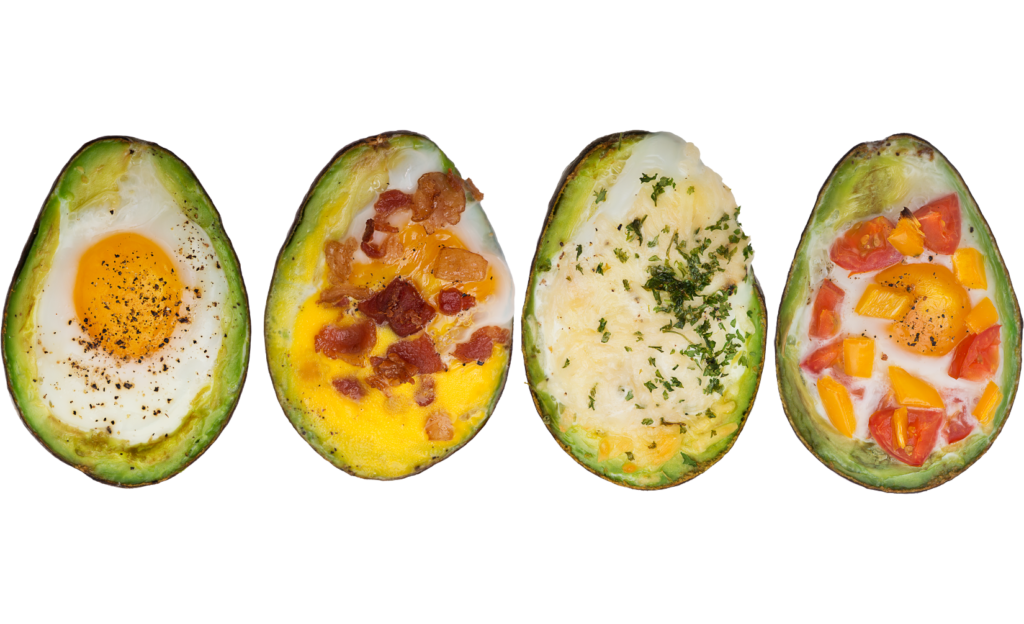 Due to their mild flavor, avocados are versatile and enjoyed in various ways around the world. In North America, avocados are generally viewed as a "vegetable" and served with savory dishes or on toast. In Central America, avocados are usually eaten plain or served alongside meals as a compliment. It is not uncommon to find whole avocados on the kitchen table all day long. In Brazil and Hawaii, avocados are "sweet foods" and you can find them in desserts or served with sugar on top. In certain parts of Africa, avocados are blended with other tropical fruits to form a refreshing, creamy drink called "spris".
It seems as though there is no one right way to enjoy avocados! Have it your way on toast or check out the links below for some creative recipes. Connect with a dietitian for even more avocado inspiration!