Recipe: Avocado Mash on 90-second Grain-free Bread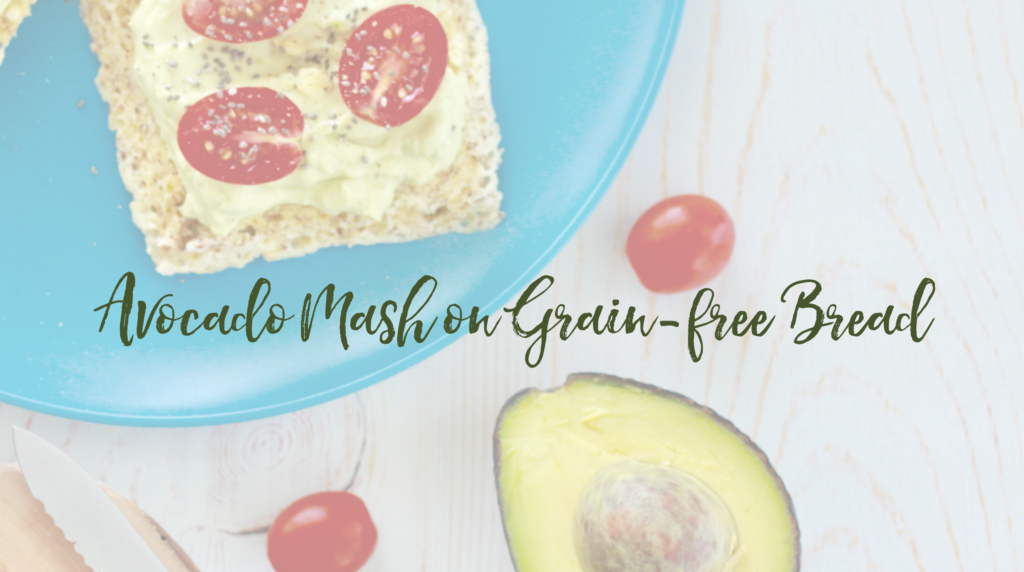 Research shows some healthy foods may be problematic to individuals who have certain health conditions or a compromised digestive tract. Grain-free ingredients and recipes have become more common as a means of reducing potentially inflammatory foods. This 90-second bread is an affordable, homemade alternative for a versatile, grain-free option.
Rich in protein and healthy fats from the almond flour and egg, this bread pairs well with a spread and your favorite veggies, or more protein to make it a meal. Try it with the avocado mash as a satisfying breakfast or snack or serve it however you enjoy your bread (or toast). Grain-free living just got a little easier, and more delicious!
Avocado Mash on 90-second Grain-free Bread
Serves 1
Ingredients
3 Tbsp almond meal
1 Tbsp olive oil
½ tsp baking powder
1 large egg
½ avocado, halved and pitted
3 Tbsp plain Greek yogurt
3 cherry tomatoes, sliced in half
½ tsp chia seeds or hemp seeds (Optional)
black pepper, to taste
Directions
In a small, microwave-safe bowl, combine almond meal, olive oil, baking powder, and egg. Mix with fork until ingredients are blended well. Place in microwave and heat for 90 seconds.
While bread is in microwave, use a spoon to scoop flesh of avocado out of skin and place in another small bowl. Add Greek yogurt to bowl with avocado flesh and use fork to mash together.
Remove bread from microwave. Let cool. Flip bowl over, gently removing bread. With a sharp knife, slice bread crosswise to get two slices of bread. (Optional: Put the bread halves in the toaster for an extra toasty crunch.)
With a spoon, scoop avocado mixture evenly onto each slice of bread. Top each slice with 3 sliced cherry tomatoes and ¼ tsp hemp or chia seeds. Add black pepper, to taste.
TIP: Hold the avocado mash and try this bread topped with hummus and bell pepper slices, chicken or tuna salad, or seasoned bean dip. The options are endless (and delicious)!
Recipe modified from: Jennifer Banz