Recipe: Chocolate Avocado Cookies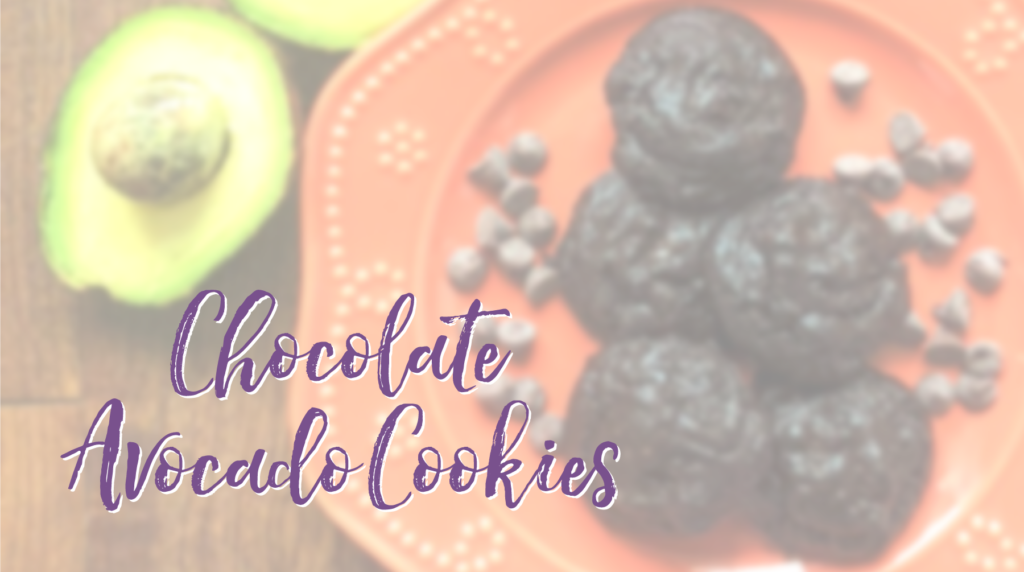 Looking for a gluten-free, grain-free, and easily dairy-free sweet treat? These cookies may help satisfy those chocolate cravings while sneaking in a source of heart-healthy fats from the avocado!
Avocado may seem like an odd cookie ingredient, but it has multiple pros! The healthy, unsaturated fats provide rich flavor and fudgy texture while keeping blood sugar levels stable in this flour-free treat. Avocados are also rich in fiber, which aids in satiety and promotes digestive regularity.
The cocoa powder in this recipe provides magnesium, iron, and antioxidants. If you want to make this dessert dairy-free, simply use dairy-free chocolate chips (such as Enjoy Life or Lily's).  Pro tip – serve these cookies cold for a truly decadent chocolate treat!
 Chocolate Avocado Cookies
Serves 5-6
Ingredients:
1/3 C ripe avocado, pureed
1/2 C coconut sugar
1 egg
1/2 C cocoa powder
1 Tbsp water
1/2 tsp baking soda
1/4 C chocolate chips
1/2 tsp sea salt, divided (Optional)
Directions:
Preheat oven to 350˚F. Line baking sheet with parchment paper.
In small food processor, combine avocado and sugar. Blend until smooth. Add egg, cocoa powder, water, and baking soda. Puree until smooth. Gently stir in chocolate chips using long spatula or spoon.
Using spoon, divide dough into 1 Tbsp mounds on baking sheet. Use spoon to gently flatten each dough mound to 1/3-inch thickness. Dough will not spread during baking. If desired, sprinkle each cookie with sea salt.
Place baking sheet in oven and bake cookies 12 minutes or until set and easily peeled away from parchment.
Cookies will remain soft until cool. Let cool completely before enjoying. Cookies are best when stored and served chilled for a fudgy texture.
Tip: Try cooking in an air fryer at 300˚F for 9-11 minutes.
Swaps:
For the chocolate chips: dairy free chocolate chips