Recipe: St. Paddy's Green Avocado Chia Mousse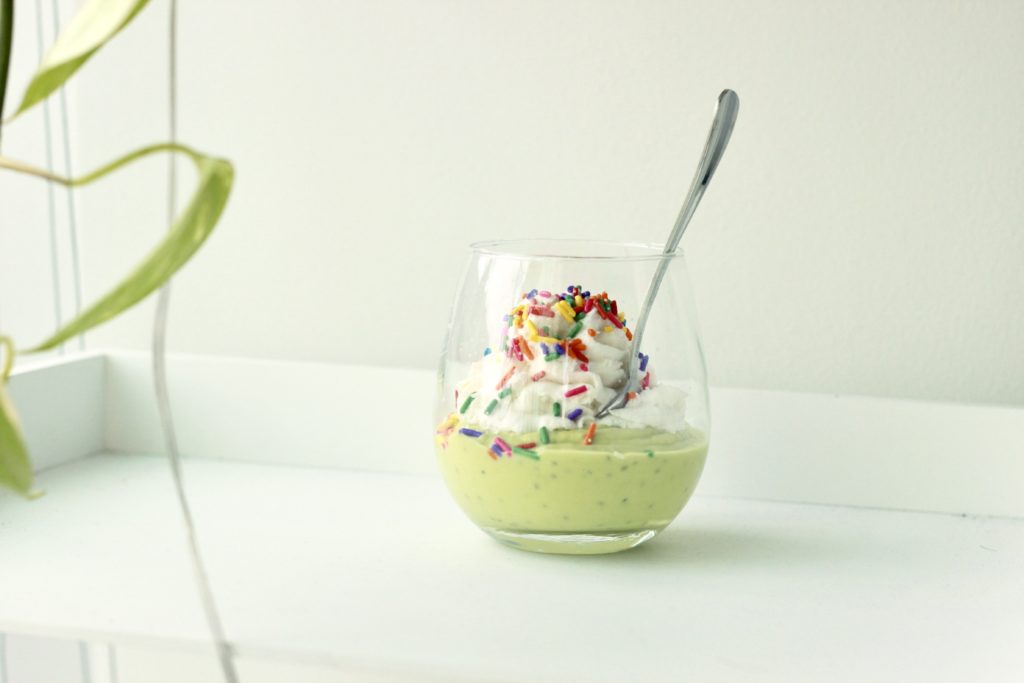 Green beer and obnoxiously colored green cookies decorated with shamrocks galore… St. Patrick's Day events and parties can be a messy and slippery slope with culinary indulgences.
A traditional corned beef & cabbage can be a great choice for your dinner (given your non-starchy vegetables like cabbage and carrtos are 1/2 of your plate!), but what about a way to combat the rest?
Try bringing the following recipe as a dessert to any social gathering, for a sweet and nutritiously filling treat! Instead of heavy creams and intense sweeteners, avocado and coconut milk create decadent richness, while honey and vanilla are used to sweeten. For a fun additive, that may entice guests, top with Reddy-Wip's non-dairy coconut whipped cream topping and rainbow sprinkles. This is a treat that is vegan, gluten free, dairy free, and loaded with nutrient dense ingredients. Lots of luck with sticking to healthy eating, at the end of this tasty rainbow.
St. Paddy's Green Avocado Chia Mousse
Serves 6
Ingredients:
2 whole avocados
1 C full fat coconut milk, room temperature
2 Tbsp honey
1/2 tsp vanilla extract
1 Tbsp chia seeds
Reddi-Wip non-dairy coconut whipped cream, optional
rainbow sprinkles, optional
Directions:
Add avocados, coconut milk, vanilla, and honey to blender. Blend until creamy.
Remove from blender and add to medium mixing bowl. Add chia seeds and combine.
Chill for 20 minutes
Place in individual serving cups or serving dish and immediately after prep.
Optional: Top with coconut whipped cream and sprinkles.
Enjoy!