Recipe: St. Paddy's Green Avocado Chia Mousse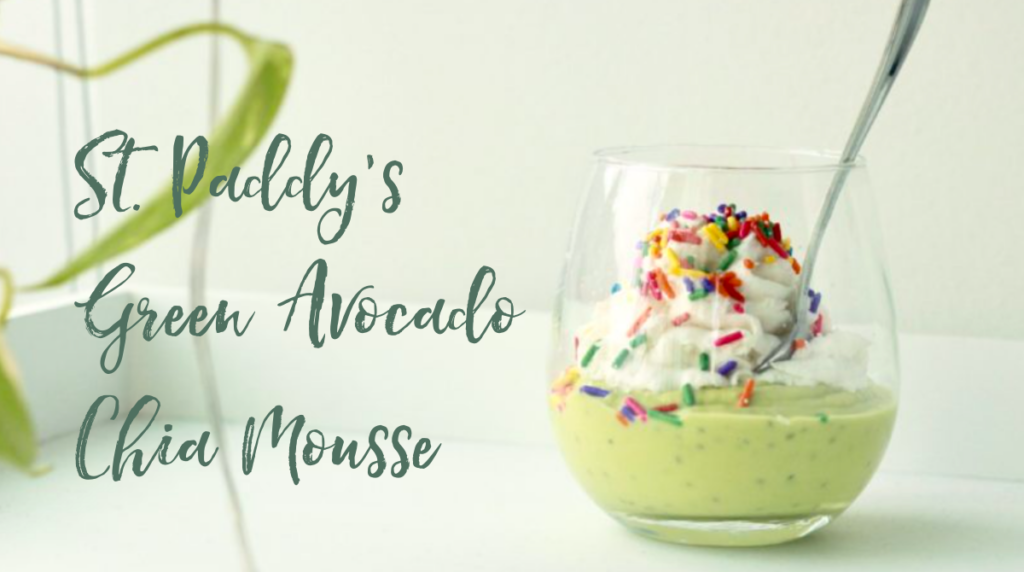 One perk of being dietitians is not only our love of food but a genuine excitement with the versatility of healthy ingredients.  Cauliflower has climbed to the top of the list in all the ways we've seen it utilized in recipes.  And we're all about more veggies at meals!  But avocados are a sneaky underdog in the versatility department, they take on many forms other than guacamole. Thanks to their bright green color, avocados offer a visually appealing element to most dishes.
What we love most is the oh-so-creamy texture they provide which works well in place of dairy for a richness that is unmatched.  Another fabulously rich dairy swap is coconut milk.  These super-star ingredients pair together with the magical thickening power of chia seeds to create a dairy-free mousse that comes together in just a few minutes.   If you think we've outdone ourselves, you're right.  All the more reason to give this dessert a try!
St. Paddy's Green Avocado Chia Mousse
Serves 6
Ingredients:
2 whole avocados
1 C full fat coconut milk, room temperature
2 Tbsp honey
1/2 tsp vanilla extract
1 Tbsp chia seeds
Reddi-Wip non-dairy coconut whipped cream, optional
rainbow sprinkles, optional
Directions:
Add avocados, coconut milk, vanilla, and honey to blender. Blend until creamy.
Remove from blender and add to medium mixing bowl. Add chia seeds and combine.
Chill for 20 minutes
Place in individual serving cups or serving dish and immediately after prep.
Optional: Top with coconut whipped cream and sprinkles.