Save Time in the Kitchen with Small Batch Cooking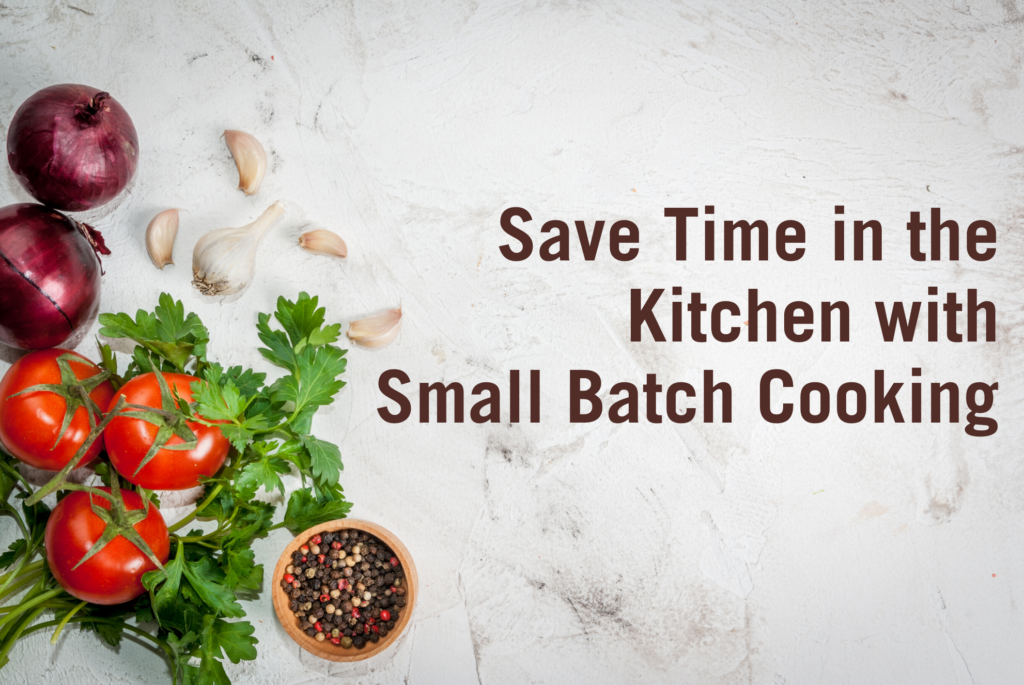 Anyone who is looking to save time in the kitchen should try small batch cooking.  This means cooking one large recipe to have on hand throughout the week.  It can be as simple as making one of the meals below. When we prep one of these dishes earlier in the week, we can plan when we want to use the leftovers, or we can use them as a backup plan when we are crunched for time or too tired to cook a full meal.
Having one of these on hand during the week will make it easier to build our Plate Method meals with 1/2 plate veggies, 1/4 plate protein, and 1/4 plate starch. Ask your dietitian if you'd like to learn more about The Plate Method.
Omelet Casserole
This dish can be used for breakfast, lunch, or dinner. It would be delicious topped with some avocado and salsa! Pair it with more roasted veggies, a side salad, baked sweet potato, breakfast meat, peanut butter toast, avocado toast, or granola/cereal.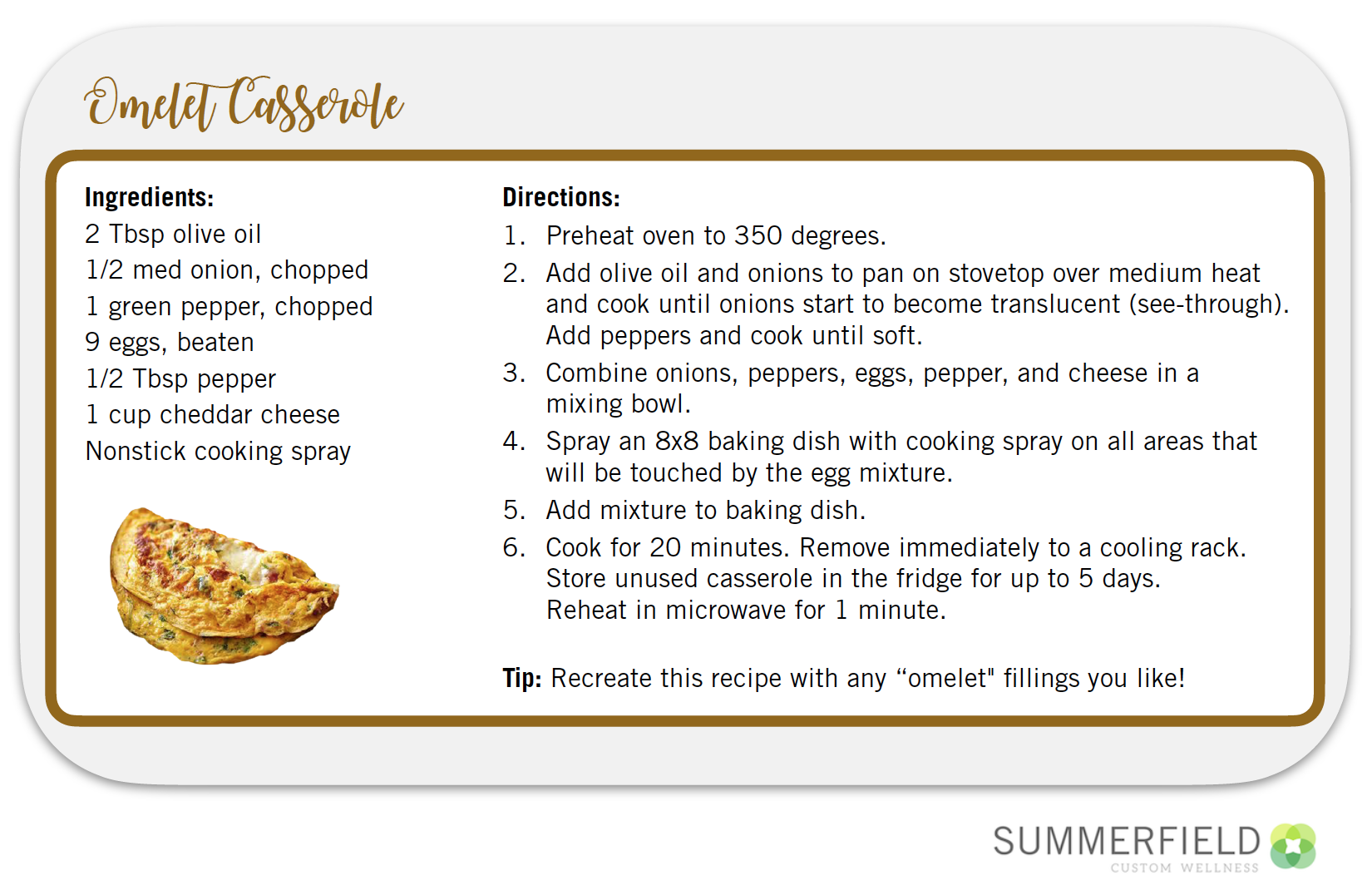 Stuffed Pepper Soup
This soup is eaten most at lunch and dinner but can certainly be served for breakfast as well. At Summerfield, our favorite use is to have it as grab and go lunches during the work week. It is all of the Plate Method components in one container. It's a no brainer!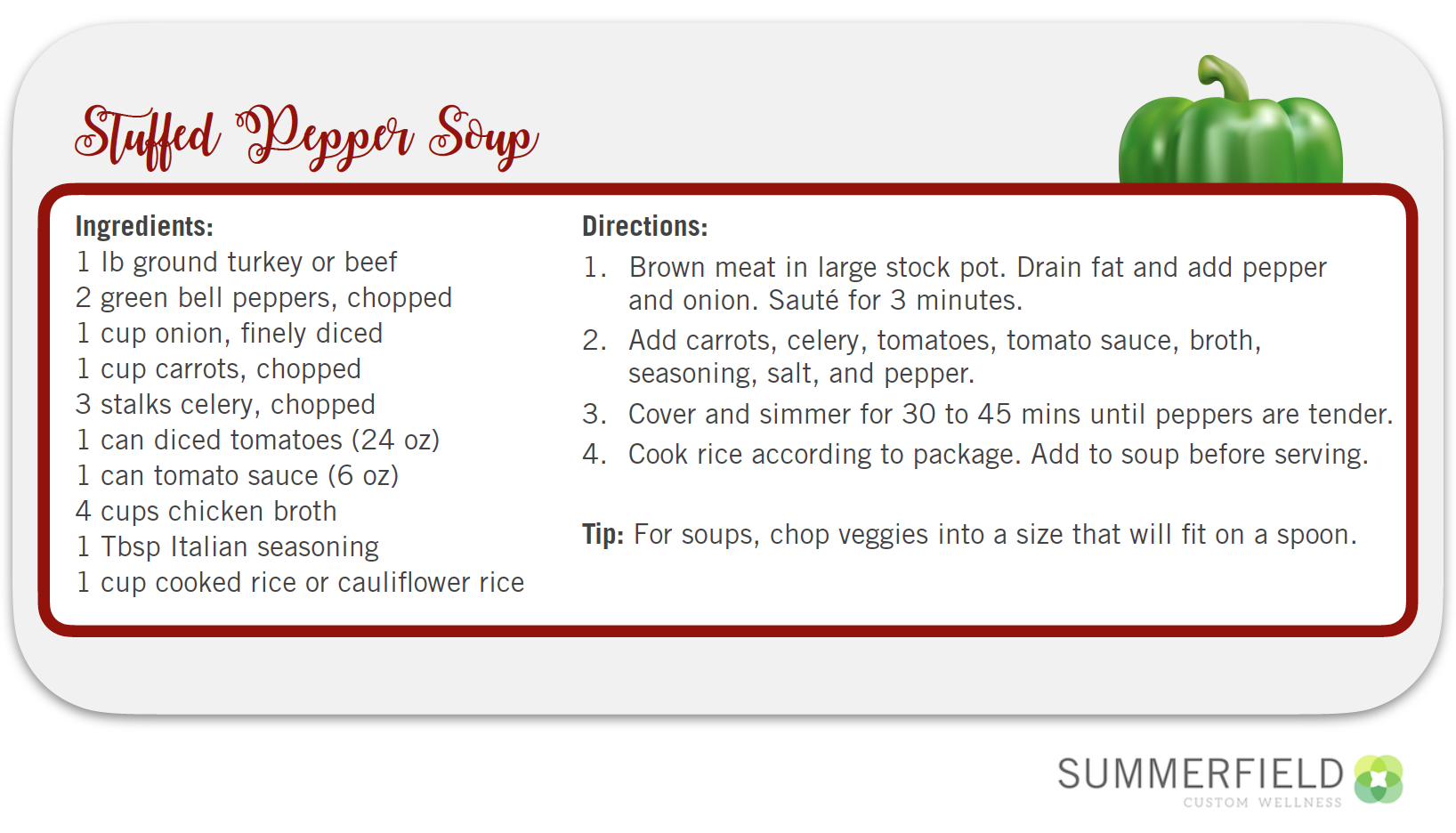 Roasted Sheet Pan Veggies
Since we are aiming to fill half our plate with non-starchy vegetables, having precooked veggies available will make it easier to float to that goal.  Use this recipe as a base, and add the flavors you enjoy. Split into sections of the pan or into multiple sheet pans for more than one flavor combination. Some suggestions we have are:
Lemon Pepper & Garlic
Curry Powder
Italian Seasoning
Cajun Seasoning
Fajita Seasoning
Soy Sauce
Hot Sauce
Roasted veggies can be used in almost everything! Throw in an omelet for breakfast, on top of salad for lunch, and in a sauce or stir fry for dinner with your favorite proteins and starches.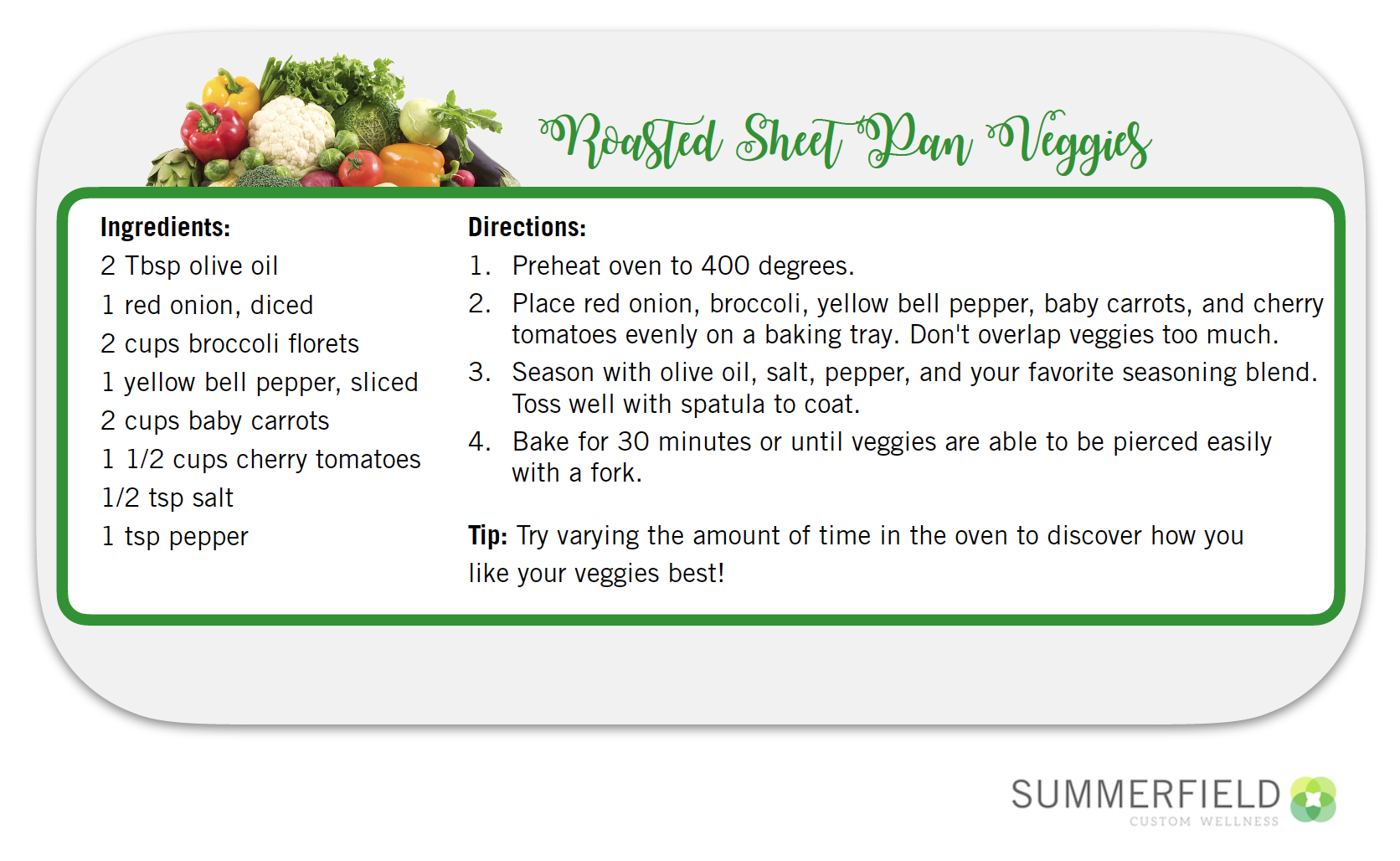 Try It
At Summerfield, we recommend people start with one small batch and see how they like having that food prepped in the beginning of the week. If it is working, that's great! You might want to try making more than one recipe and seeing how that feels. Sometimes getting the prep out of the way all at once is worth the time on the front end so we can enjoy a home-cooked meal in minutes at other times throughout the week.
Let us know how this works for you and any of your ideas for small batches we should try!