Recipe: Omelet Casserole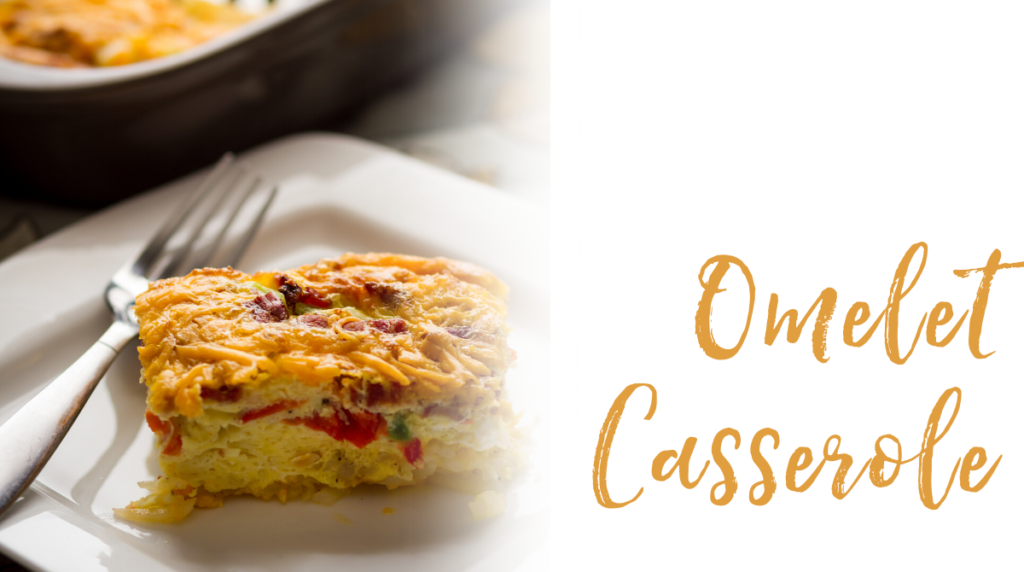 Baked egg dishes are a great way to infuse vegetables at breakfast while also preparing multiple servings for easy meals to reheat at another time. Or they can be a fast way to prepare eggs that isn't a single serve cooking method! The sky is the limit regarding omelet add-ins but of course at Summerfield, we always think veggies are a great place to start. Now you've added fiber, vitamins and minerals to protein-rich eggs for a nourishing start to the day. Make it a plate method meal by pairing with your favorite breakfast starch!
Omlet Casserole
Serves 4-6
Ingredients:
2 Tbsp olive oil
1/2 medium onion, chopped
1 green pepper, chopped
9 eggs, beaten
1/2 Tbsp pepper
1 C cheddar cheese
Directions:
Preheat oven to 350°F.
Add olive oil and onions to pan on stovetop over medium heat and cook until onions start to become translucent (see-through). Add peppers and cook until soft.
Combine onions, peppers, eggs, pepper, and cheese in a mixing bowl.
Spray an 8×8 baking dish with cooking spray on all areas that will be touched by the egg mixture.
Add mixture to baking dish.
Cook for 20 minutes. Remove immediately to a cooling rack. Store unused casserole in the fridge for up to 5 days. Reheat in microwave for 1 minute.
Tip: Add or swap the vegetables to suit your preferences. Recreate this recipe with any "omelet" fillings you like!