Recipe: Roasted Sheet Pan Veggies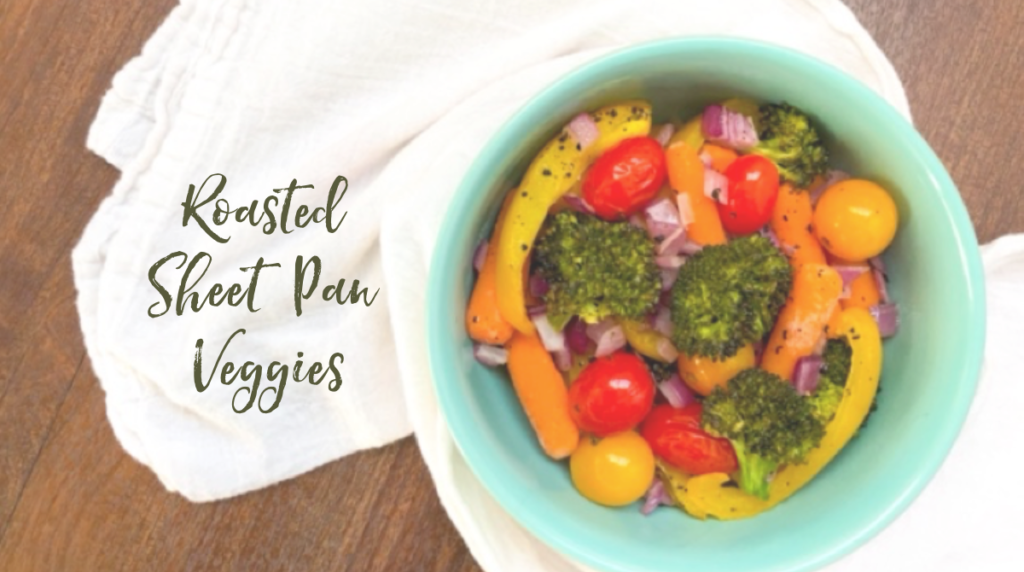 At Summerfield, we like to encourage our patients to "Eat the Eainbow" when it comes to their variety of colorful fruits and vegetables.  With this dish – we've got you covered in the veggie department!  Not only is it a lovely mixture of vibrant hues, it's also a satisfying combination of flavors, textures, and nutrients to pair alongside your favorite starch and protein for a simple Plate Method meal.
Roasted Sheet Pan Veggies
Serves 4
Ingredients
1 small red onion, diced
2 C broccoli florets
1 yellow bell pepper, sliced
2 C baby carrots
1 1/2 C cherry tomatoes
2 Tbsp olive oil
1/ tsp salt
1 tsp pepper
Your favorite seasoning blend (optional)
Directions
Preheat oven to 400°F.
Place red onion, broccoli, yellow bell pepper, baby carrots, and cherry tomatoes evenly on a baking tray. Don't overlap veggies too much.
Season with olive oil, salt, pepper, and your favorite seasoning blend. Toss well with a spatula to coat.
Bake for 30 minutes or until veggies can be pierced easily with a fork.
TIP: Try varying the amount of time in the oven to discover how you like your veggies best!