Recipe: Veggies' Last Chance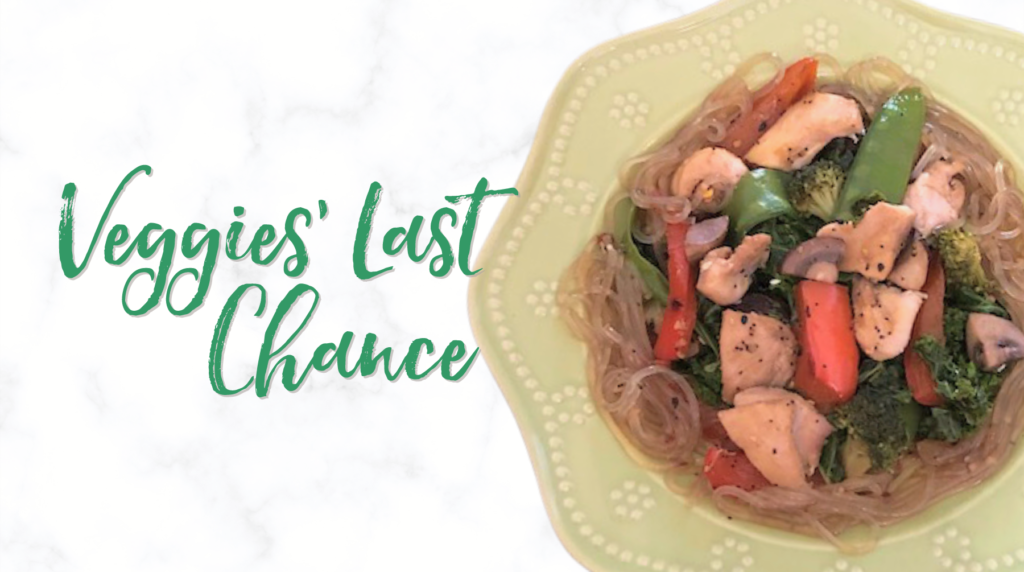 This recipe is brought to you as a favorite of Reset & Rebalance participants. A recipe geared towards using up those leftover vegetables before they go bad is pure genius, really, but you can also use this recipe as a template for trying out new and exciting produce! The versatility of combinations and flavors means this recipe is really more of a template. So, each time you make it the end result will be slightly different.
Our pro tip is to always chop your veggies to similar sizes and cook your firm, dry veggies first, as they'll take the longest to soften. Add your tender veggies toward the end of cooking so they keep their shape. While we've included many options for variety in the "Swaps" section of the recipe already, feel free to swap in another protein of your choice for the chicken breast, such as boneless pork chops, shrimp, or cubed tempeh, and adjust the cooking steps accordingly.
We hope you'll love the flexibility of this recipe and be inspired to mix-and-match your ingredients and flavor pairings for endless possibilities in the meals to come!
Veggies' Last Chance
Serves 2-3
Ingredients:
1 C rice
2 Tbsp olive oil
Assortment of vegetables, chopped to similar sizes, roughly 3-4 C raw (more with leafy greens)
2 chicken breasts, cubed
1 C homemade or store-bought sauce/dressing of choice
Salt and pepper, to taste
Directions:
Prepare rice according to package instructions. Typically, in medium pot on stovetop over high heat bring 2 C water and 1 C rice to boil. Cover and reduce heat to low. Simmer until water evaporates, 10-15 minutes.
Heat olive oil in large pan on stovetop over medium-high heat. Add and sauté vegetables in order of which cooks slowest to which cooks quickest.
Add chicken. Cook 5-7 minutes or until internal temperature reaches 165°F.
Stir in sauce of your choosing. Add salt and pepper, to taste. Serve warm over rice.
TIP: Some of our favorite sauces are Thai Peanut or Trader Joe's Mango Vinaigrette dressing. For a simple and savory stir-fry style meal, just drizzle with Tamari or soy sauce, to taste.
Swaps:
For the rice: cauliflower rice, quinoa, or noodles
For the olive oil: avocado oil or nonstick cooking spray
For the vegetables (listed as slowest to fastest cook time): onions, bell peppers, baby carrots, cherry tomatoes, mushrooms, green beans, eggplant, snow peas, zucchini, broccoli, asparagus, spinach, or kale
For the chicken: boneless pork chops, shrimp, or cubed tempeh