Recipe: Toasted Sundried Tomato Sandwich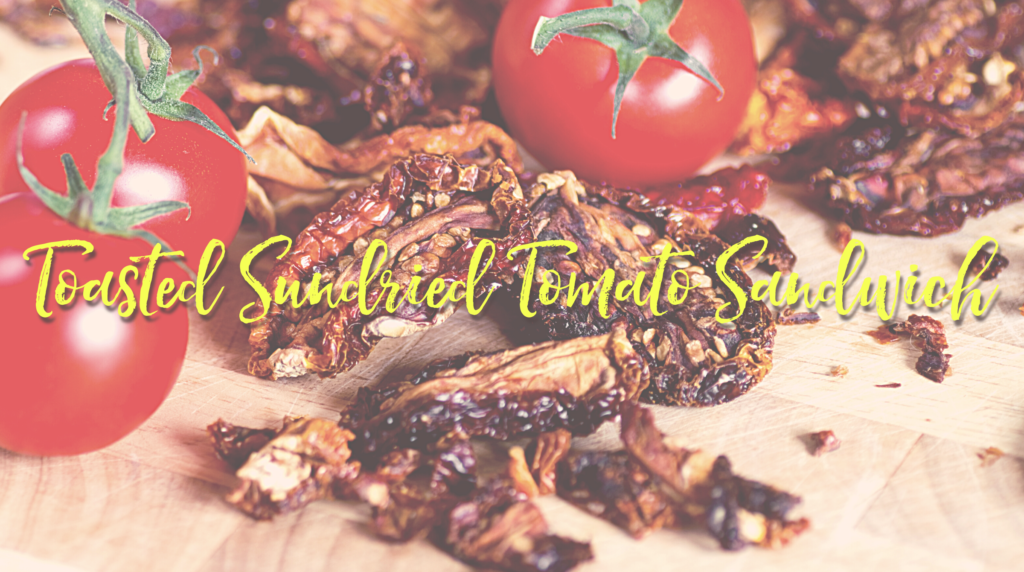 Sandwiches can make a quick and easy lunch, but they can also become repetitive and uninspired. This recipe helps break the monotony with unique flavors from goat cheese, arugula, and sun-dried tomatoes. Zucchini is also featured in this dish and contains vitamins K, C, and additional antioxidant nutrients. Vitamin K is vital for bone health and blood clotting, whereas antioxidants help protect the body's cells from damage.
The whole-grain English muffin adds fiber and is a lower-carbohydrate alternative than a bagel. Both of these are useful considerations for managing blood sugar levels.
Pair this sandwich with a protein on the side (or added in!) to make a complete Plate Method meal. You may also choose to use leftover ingredients for a different recipe, such as an Italian-inspired chicken or pasta dish.
Toasted Sundried Tomato Sandwich
Serves 2
Ingredients
1 Tbsp olive oil
½ zucchini, sliced thinly into coins
3-4 oil-packed, sun-dried tomatoes from jar, diced
2 whole-grain English muffins, split open
2 oz soft goat cheese
Handful of arugula (approximately 1 oz)
Directions
Heat olive oil in medium-sized, nonstick pan on the stove over low-medium heat and add the zucchini. Stir zucchini occasionally until it is cooked through and beginning to brown, about 10 minutes. Before removing zucchini from the heat, add diced sun-dried tomatoes to pan and stir for one more minute.
Meanwhile, put the English muffins in the toaster and toast to desired color and crispness. To assemble the sandwich, spread 1 oz of goat cheese on one half of each English muffin, layer arugula, then zucchini, and lastly sundried tomatoes. Place the second half of the toasted English muffin on top, sandwich style, and enjoy!
Swaps
For the English muffin: whole grain sandwich bread, sandwich thin, whole grain pita, or gluten-free bread of choice
For the zucchini: ½ summer squash
For the goat cheese: cream cheese or melted mozzarella cheese
For the arugula: spinach or spring mix greens
For the sun-dried tomatoes: 1 Tbsp store-bought pesto, divided onto each English muffin
To make it a meal, consider adding a protein source such as sliced tempeh, grilled chicken, or even an egg cooked your favorite way.
Recipe modified from: Half Baked Harvest