Recipe: Summertime Bliss Watermelon Salad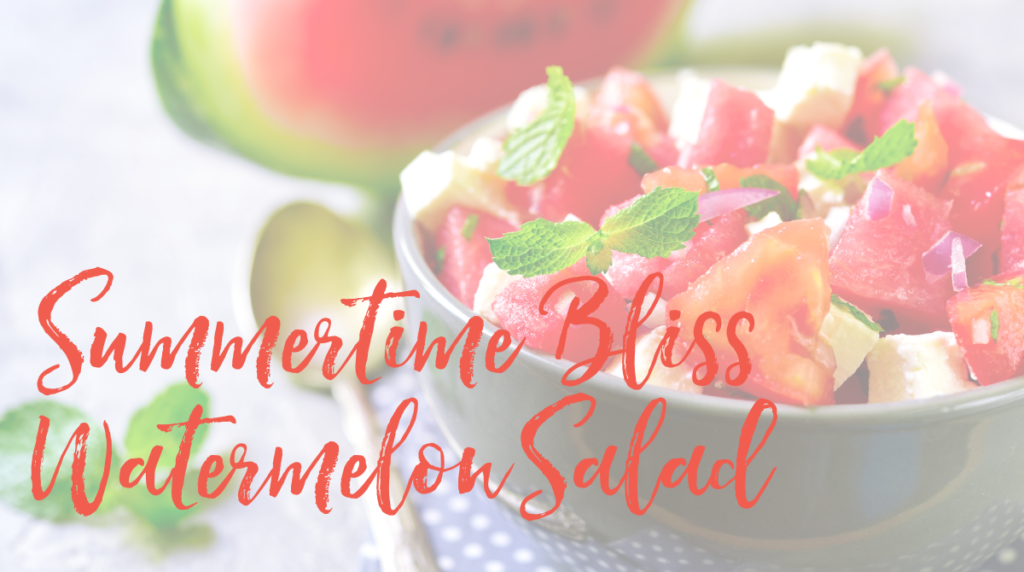 This pretty salad can help you cool down and hydrate this summer with refreshing mint, watermelon, and cucumber!
Despite their high water content, watermelon and cucumber are not without other nutritional benefits. Watermelon contains vitamin A, necessary for maintaining good vision and regulating cellular function. This fruit also contains the antioxidants lycopene and beta-carotene (which can be converted to more vitamin A)! Cucumbers are also antioxidant-rich and a good source of vitamin K, necessary for blood clotting and bone health.
If you enjoy fresh herbs, it may be worth starting your own indoor/outdoor herb garden. It's easier than you think and much cheaper over time than buying fresh herbs. Learn more about starting your first garden on our blog or use this herb-specific information on Gardeners.com!
Summertime Bliss Watermelon Salad
Serves 2-3
Ingredients
8 C seedless watermelon, diced (approximately 1/2 of a large watermelon)
1 seedless cucumber (English), diced
1 C feta cheese, crumbled
1 C fresh mint leaves, shredded
3 limes, juiced (approximately 6 Tbsp fresh lime juice)
½ red onion, thinly sliced
Directions
Add all ingredients, except feta cheese, to large mixing bowl and toss to combine.
When ready to serve, sprinkle crumbled feta cheese on top and serve.
Swaps
For the limes: 1 ½ juiced lemons (approximately 6 Tbsp fresh lemon juice)
For the fresh mint leaves: 1 C fresh basil leaves, ¼ C dried mint, or omit
For the feta cheese: 1 C crumbled blue or gorgonzola cheese
Recipe modified from: All the Healthy Things