Your First Spring Garden – Tips for Beginners!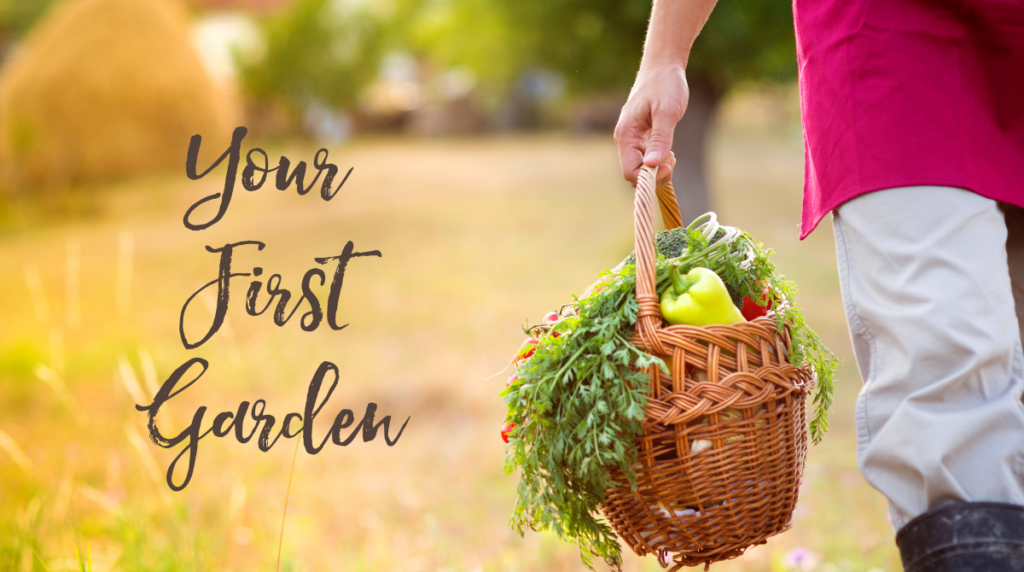 Spring is the best time to consider starting your first garden.  Whether grown in pots, raised gardens, or directly in the ground, home-grown produce can be a small monetary investment that pays back all summer long – and you don't even need a yard!  Consider the following tips when setting off on your first gardening adventure.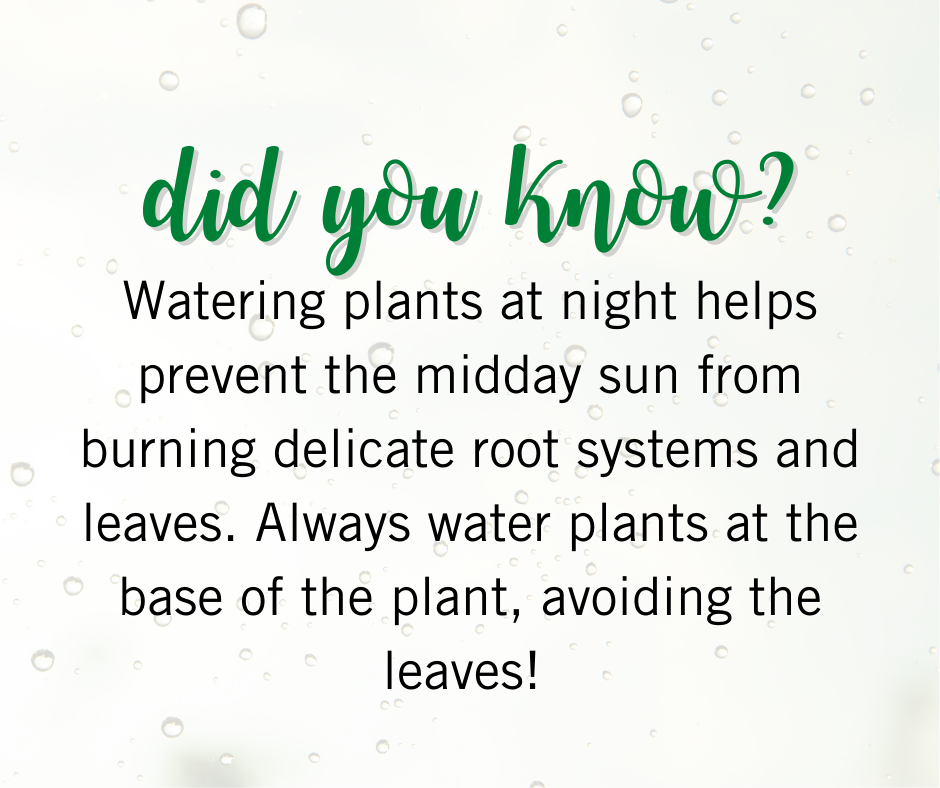 Tip 1: The 4 Keys 
Space, sun, water, and time are all critical to the health and productivity of gardens.  Evaluate how much of each you have to offer and remember that plants all have different needs.
Planting established plants instead of seeds can be a great way to save time.  We recommend purchasing plants within a week of their optimal planting time.  Consider caring for one or two plants before tackling a large garden.  Take a tip from our plant babies – start strong and small for greater growth!
If you're working with abundant outdoor space, consider drip-hoses and a hose timer to make watering a breeze (even when on vacation!).  If gardening inside, consider bottom-watering your plants.
Tip 2 : Conquer Challenges
Once you've identified the types of plants you're going to grow, you'll want to learn about and deter their natural predators.
Make sure your plants will thrive in your growing zone.  North Carolina falls in zones 6-8, depending on your proximity to the coast.
Pets and children can make a quick mess of potted, indoor plants.  Place your plants well out of reach and do your research to ensure your plant isn't harmful to your pets or children.
Tip 3:  Reduce, Reuse, & Recycle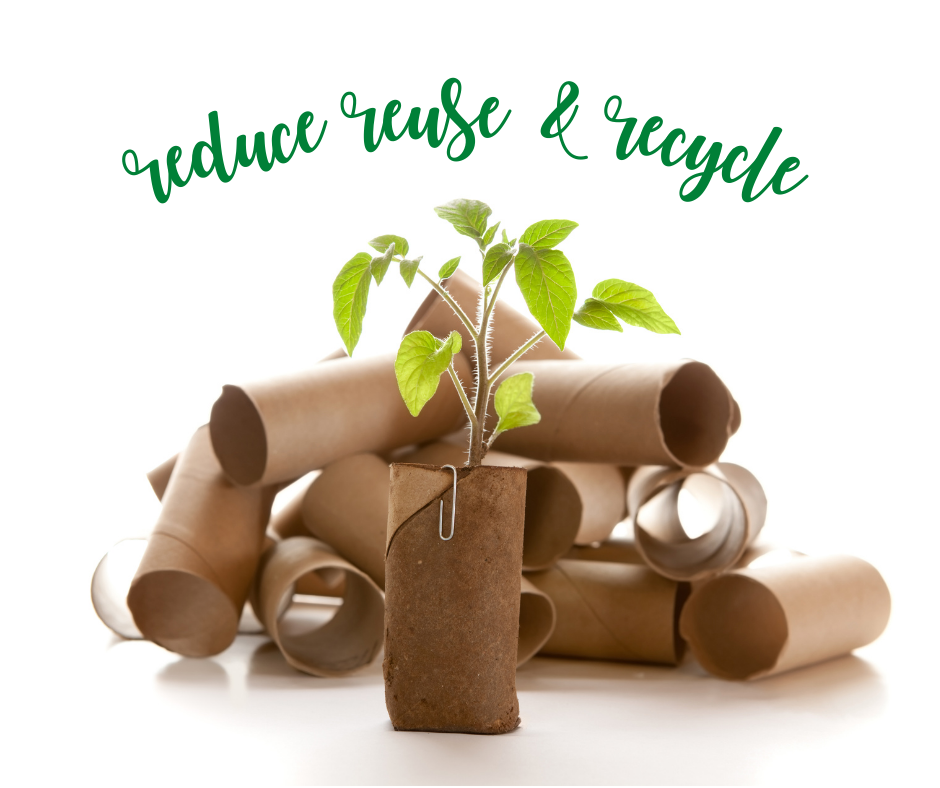 Get creative and save the planet by upcycling plastic, glass, or tin containers as planters.  There are so many ideas out there, including these milk jug upcycling opportunities!
Save your paper towel and toilet paper rolls, cardboard, and plant-based kitchen waste to start a compost pile for free, home-made plant food.  Use eggshells to deter slugs or add calcium to your soil.  Expecting rain?  That's a free drink from Mother Earth!
Tip 4: Stagger, Partner, and Prune
Pairing certain flowers, herbs, veggies, and fruits together provides natural pest control and soil nutrient balance.  See if there are any partners that will make your plants sweeter or safer. 
Pruning your plants can actually lead to more produce! It also helps allow airflow through your garden, preventing fungus from attacking your plant's leaves.  Be sure to research your plant before cutting! 
Try succession planting to enjoy a staggered harvest rather than lots of produce all at once.
Tip 5: Share and Socialize!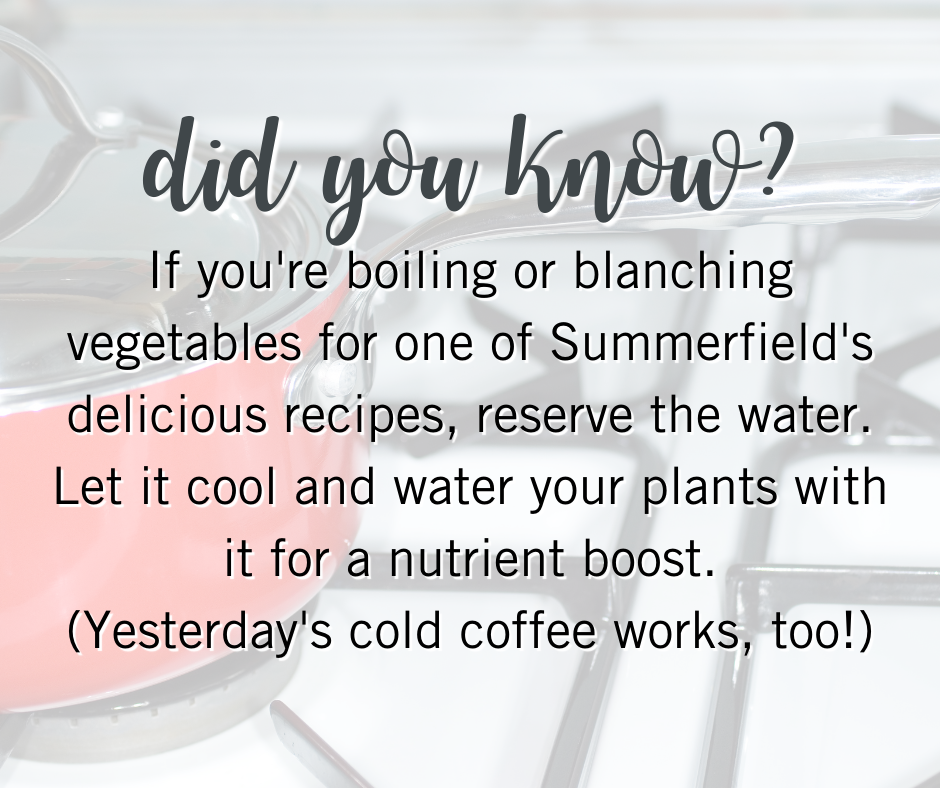 Sharing garden supplies or planting different produce and swapping throughout the season with a gardening buddy will keep your gardening game strong all season long!
Spread the garden love by leaving a friendly note for a neighbor with some of your hard-won produce, joining a garden group on Nextdoor to swap stories and tips with your community, or cooking a new recipe with your harvest!
 Share your garden photos with us on Facebook – we'd love to see how your garden grows! For more growth opportunities, check out your local gardening center, NC Cooperative Extensions, and Pinterest.
Happy Gardening!