Recipe: Spiced Cinnamon Apple Cauliflower "Oatmeal"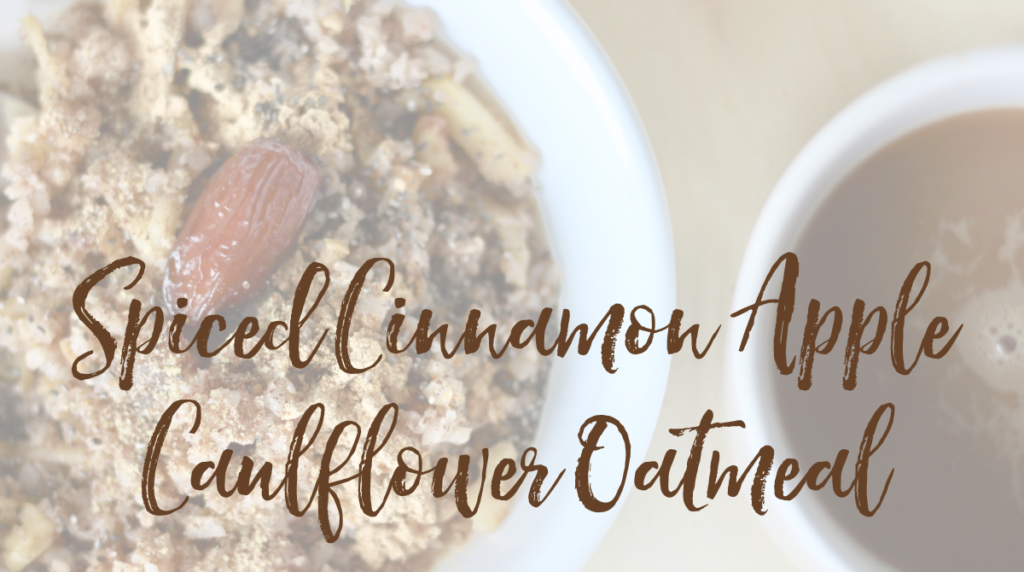 Cauliflower is at it again, this time for breakfast. But, alas! If you've struggled with getting in non-starchy vegetables first thing in the morning, this recipe will be sure to help you out. Cauliflower's easily manipulated flavor is transformed into a delicious and slightly sweet breakfast that resembles your favorite traditional oatmeal. Rich in potassium and fiber, we love cauliflower rice to bulk up vegetable intake!
If you're concerned with saving time in the kitchen, rely on some pantry and freezer staples for this breakfast. Although fresh is always best, frozen cauliflower rice is a great alternative! Paired with dried fruits and nuts, this recipe's ingredients are things you can stock up on and have around if you're ever looking for a wholesome breakfast in a pinch. 
Spiced Cinnamon Apple Cauliflower "Oatmeal"
Serves 2
Ingredients 
1 Tbsp coconut oil
1 bag frozen cauliflower rice (~ 10 oz bag)
1/2 C shredded or diced apple
1 Tbsp honey, plus some for topping
1 tsp cinnamon
2 Tbsp unsweetened almond milk
1/2 tsp vanilla extract
2-3 chopped dates
3 Tbsp chopped walnuts
Optional toppings

1 tsp chia seeds
1 tsp flax seed
1 tsp maca powder
drizzle of nut butter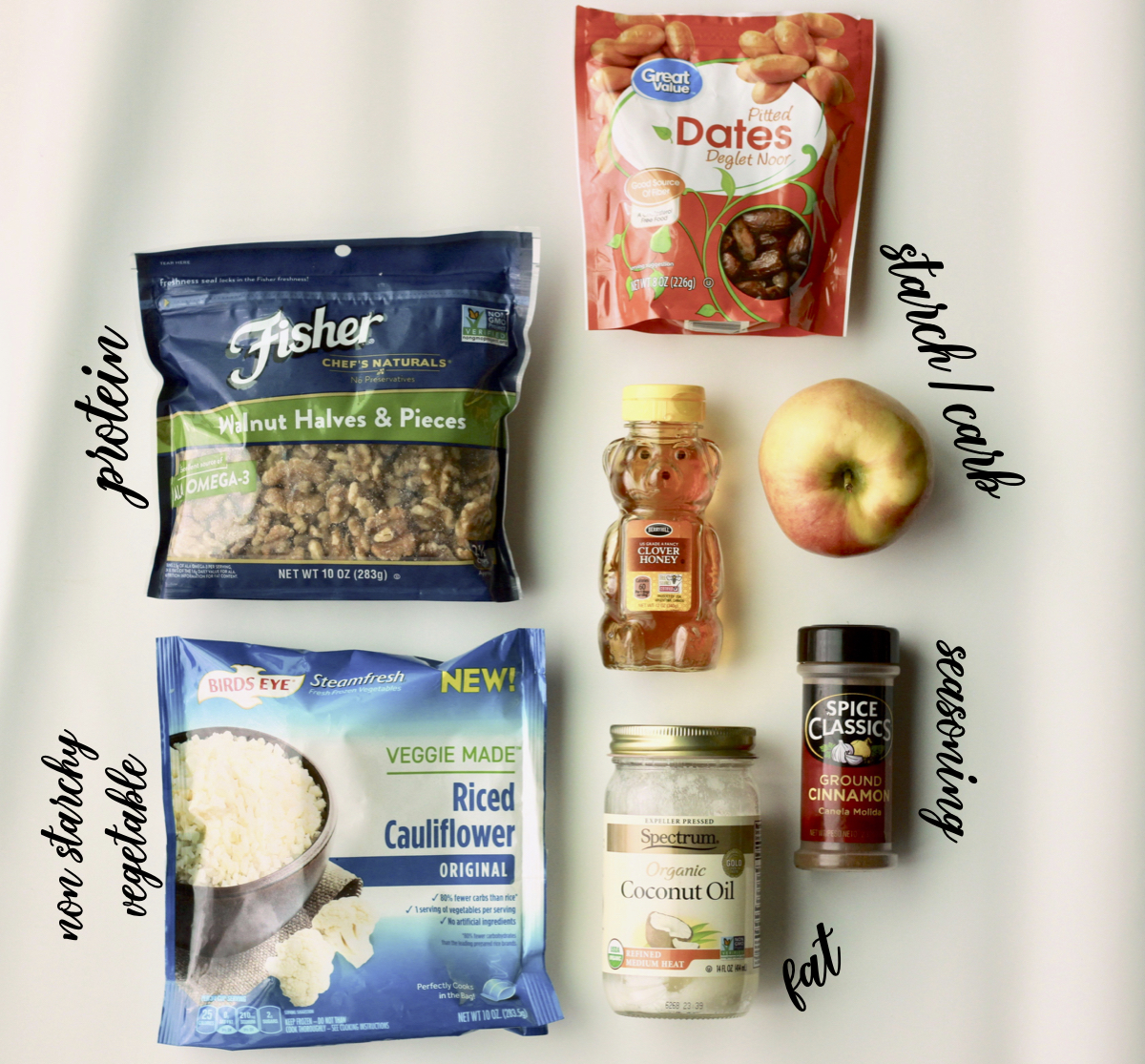 Directions
Melt coconut oil on medium heat in large pan. Add bag of frozen cauliflower rice.
Cook for 10 minutes on medium heat, stirring occasionally, until all rice is unfrozen and tender.
Add apple, 1 Tbsp honey, cinnamon, almond milk, and vanilla extract. Stir into rice and cook for additional 4-5 minutes.
Remove from heat and place in bowls for serving. Top with dates and walnuts. Drizzle with honey.
Try adding additional nutrient-rich toppings like chia seeds, flax seeds, maca powder, or a drizzle of almond or cashew butter!