Recipe: Sheet Pan "Fried" Chicken & Fries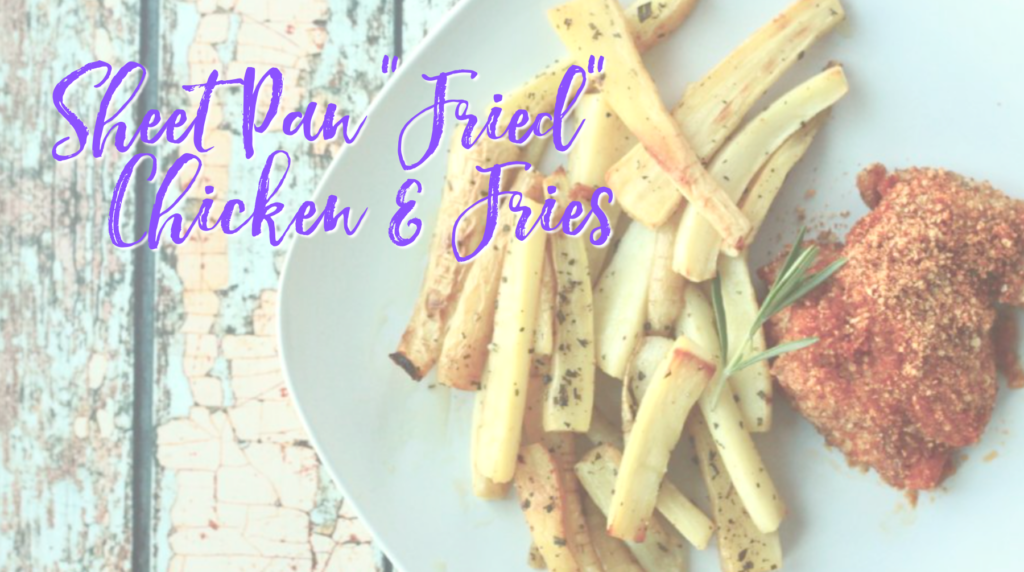 A fun twist on a soul food favorite, while being way healthier than KFC. Fried foods can be heavy, greasy, and salty. Try to mimic some of the south's favorite flavors by switching up cooking techniques and ingredients to give your plate a healthier balance. 
Instead of frying chicken in a refined breading, the following recipe bakes chicken in a wholesome almond meal, and pairs with non-starchy parsnip fries instead of the potato classic. 
Looking to save time in the chicken, while keeping the mess to a minimum? This recipe is for you! Check out the tip below!
Sheet Pan "Fried" Chicken & Fries
Serves 4-6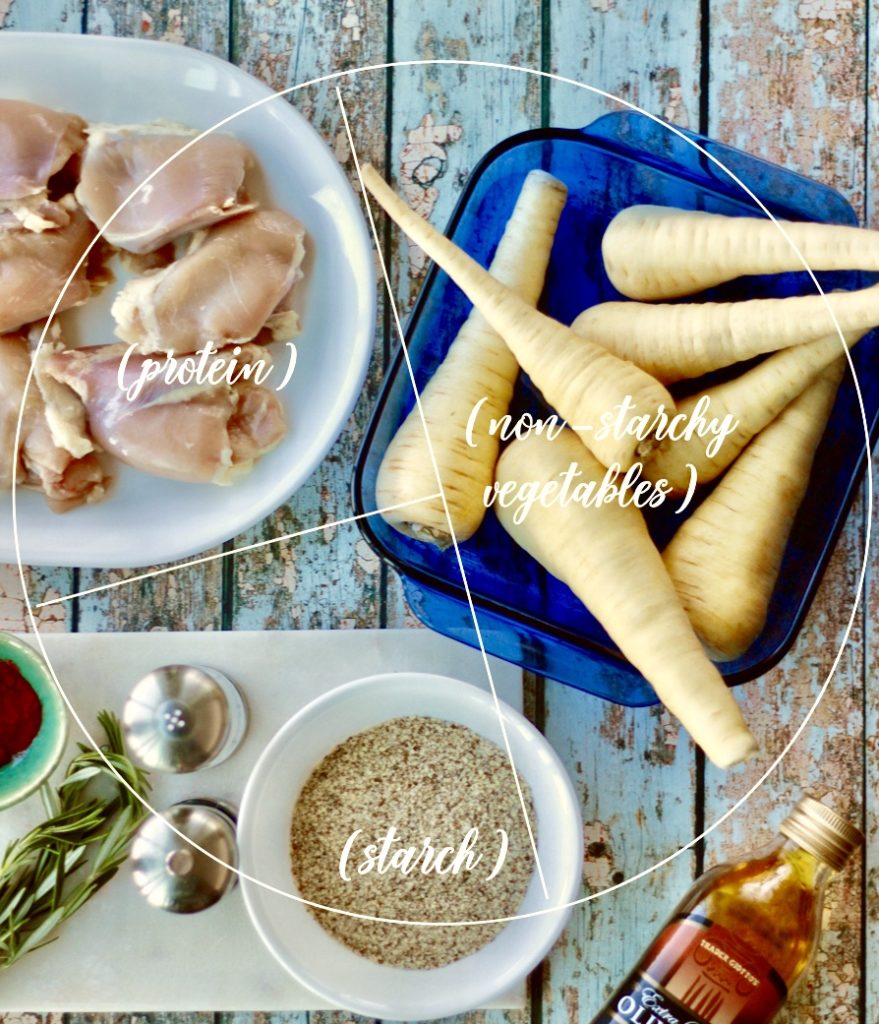 Ingredients for chicken:
1 C almond meal
2 Tbsp paprika
salt and pepper, to taste
1 1/2 lbs chicken thighs (4-6 individual)
1 1/2 lbs parsnips, cleaned 
3 Tbsp olive oil 
1 Tbsp fresh rosemary, chopped
Directions: 
Preheat oven to 400°F. Line two sheet pans with aluminum foil.
Mix almond meal, paprika, salt, and pepper in medium bowl. 
Coat both sides of each thigh with meal mixture. Place 2 inches apart on baking sheet. 
Slice parsnip in half, crosswise, then 1-2 times lengthwise into fry-shaped pieces. Place on second baking sheet. 
Drizzle olive oil and sprinkle rosemary, salt, and pepper over fries. Toss together with hands to evenly coat.
Bake both trays 30 minutes or until internal temperature of chicken reaches 165°F. Chicken coating should be slightly crispy and browned when done. For extra crunchy fries, remove chicken from oven and broil parsnips 3-5 minutes.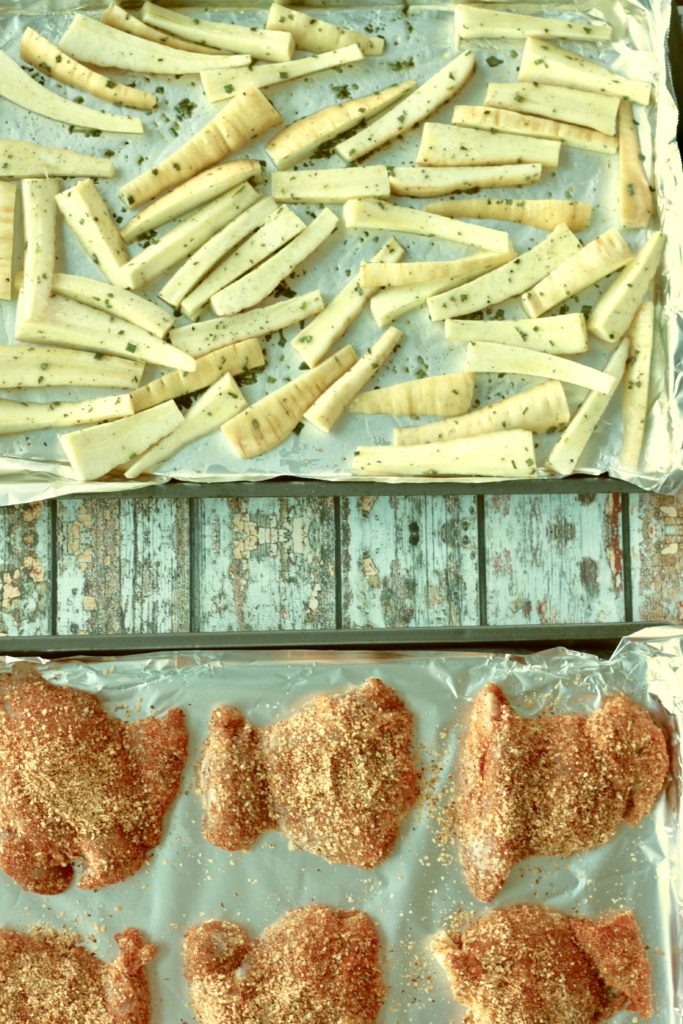 Why we love sheet pan meals: 
Cooking at home can sometimes be intimidating and time-consuming, but there's no need to dirty 500 dishes, pans, or ladles when playing chef.
Sheet pan meals allow you to throw your protein, starch, and vegetables in the oven for a set amount of time, etched in easily disposable (or washable and recyclable!) aluminum foil, without sweating over the stovetop. Easy cleanup for you, with minimal footwork around the kitchen. 
Take advantage of a hot oven! Keep meal prep simple, easy, and finger-lickin' good by utilizing sheet pans to cook multiple ingredients and dishes at once. Try your other favorite protein, starch, and vegetable combos on a sheet pan for a yummy and balanced plate!