Recipe: Quick Shrimp Sauté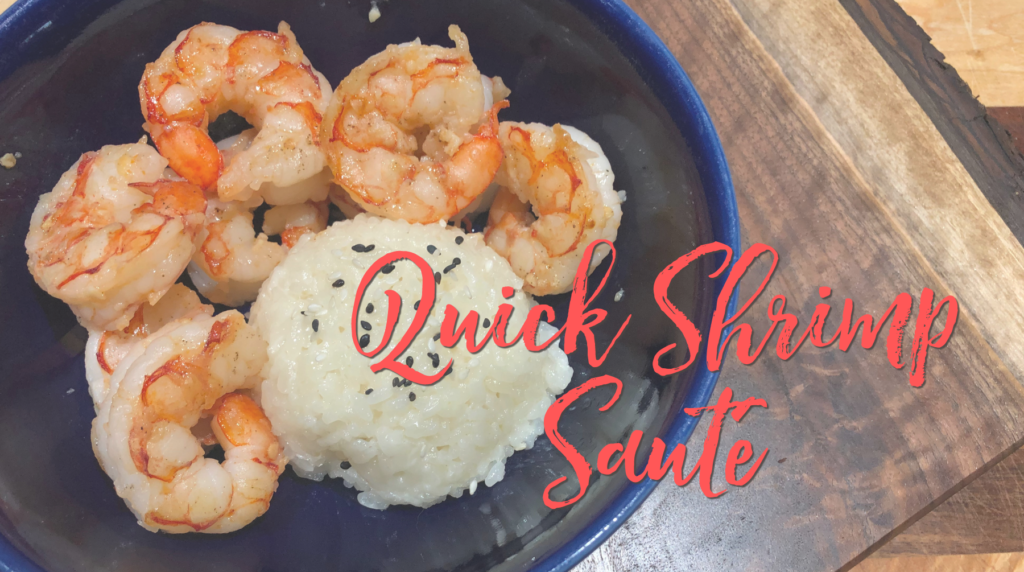 Having a quick, go-to protein dish is key to maximizing efficiency in meal prep. Shrimp is a lean seafood choice that is as fast as it is versatile, but it can get a bad reputation for being high in cholesterol in comparison to other lean protein sources. Our tip is to enjoy it occasionally, served with high-fiber vegetables.
Fiber-rich foods help our body to bind and remove excess cholesterol. Since our bodies also make cholesterol, limiting our dietary intake isn't the only consideration. This means shrimp can still have a place on our plate! Consider serving shrimp with steamed rice and our Pineapple Stir Fry, for example!
Quick Shrimp Sauté
Serves 4
Ingredients:
16 oz bag raw, deveined, peeled shrimp, thawed
1/4 tsp salt
1/4 tsp pepper
1/4 tsp smoked paprika (Optional)
2 Tbsp avocado oil
4 garlic cloves, minced (or 5-6 tsp minced garlic from a jar)
1 lime, quartered, for serving
Directions:
Place thawed shrimp in large bowl. Add salt, pepper, and optional paprika. Stir to coat shrimp evenly.
In large sauté pan on stove over medium heat, add avocado oil. Add minced garlic. Sauté until fragrant, stirring constantly, 1-2 minutes.
Add shrimp. Toss with garlic before laying each shrimp flat on one side. Cook 2 minutes. Flip each shrimp to opposite side.
Cook until shrimp turn pink and begin to curl, 2-4 minutes. Remove from heat.
Serve hot with squeeze of lime juice on top.
TIP:  Shrimp really does cook quickly! Once you have flipped your shrimp and they've turned pink and begun to curl, they're done. If your shrimp have turned into little white and bright pink circles then they're probably overcooked.
Swaps:
For the avocado oil: olive oil, butter, or ghee
For the smoked paprika: cayenne pepper or regular paprika