Recipe: PB&J Smoothie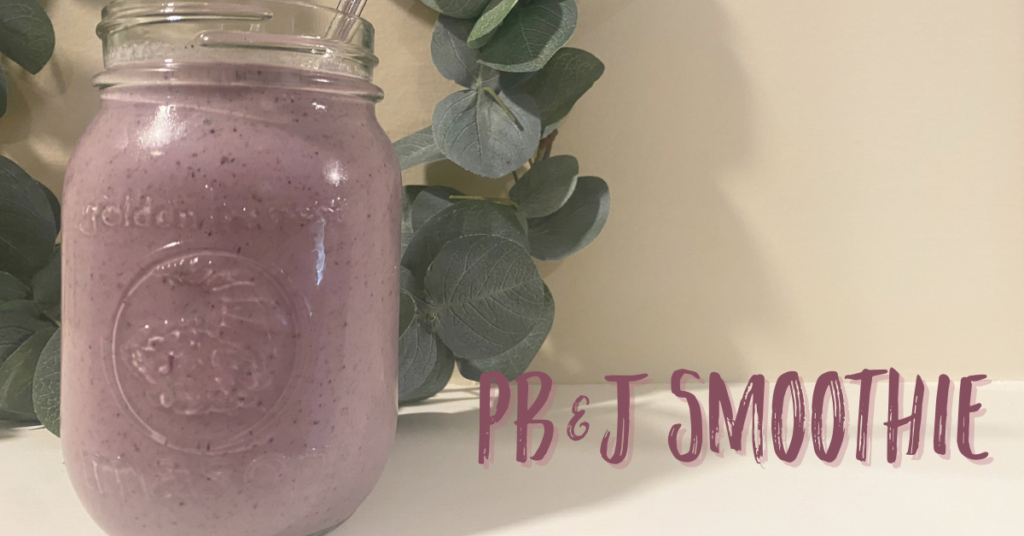 The childhood classic peanut butter and jelly gets upgraded with this delicious smoothie! Whether you have this for a breakfast meal or split with a friend for a snack, this smoothie is both flavorful and filling, providing close to 13 grams of dietary fiber and 24 grams of protein. With nutrient-dense ingredients like chia seeds, yogurt, dates, peanut butter, cauliflower, and berries, this smoothie is packed with vitamins and minerals to support your metabolism and optimize your energy levels. In fact, this delightful beverage contains over one-fourth of the daily requirement for magnesium, calcium, selenium, vitamin E, and vitamin K!
PB&J Smoothie
Serves 1-2
Ingredients:
3/4 C frozen riced cauliflower (plain)
1 C frozen mixed berries
1 C unsweetened almond milk
1/2 C plain Greek yogurt
2 pitted Deglet Noor dates
1 1/2 Tbsp peanut butter
1 Tbsp chia seeds
Directions:
Add all ingredients to blender and secure lid. Blend until smooth and creamy. If needed, add additional almond milk, water, or ice to reach desired consistency. Pour into glass and enjoy!
Swaps:
For the almond milk: unsweetened milk of choice
For the riced cauliflower: spinach or kale
For the mixed berries: berry of choice
For the peanut butter: nut or seed butter of choice