Recipe: Roasted Pepper Olive Tapenade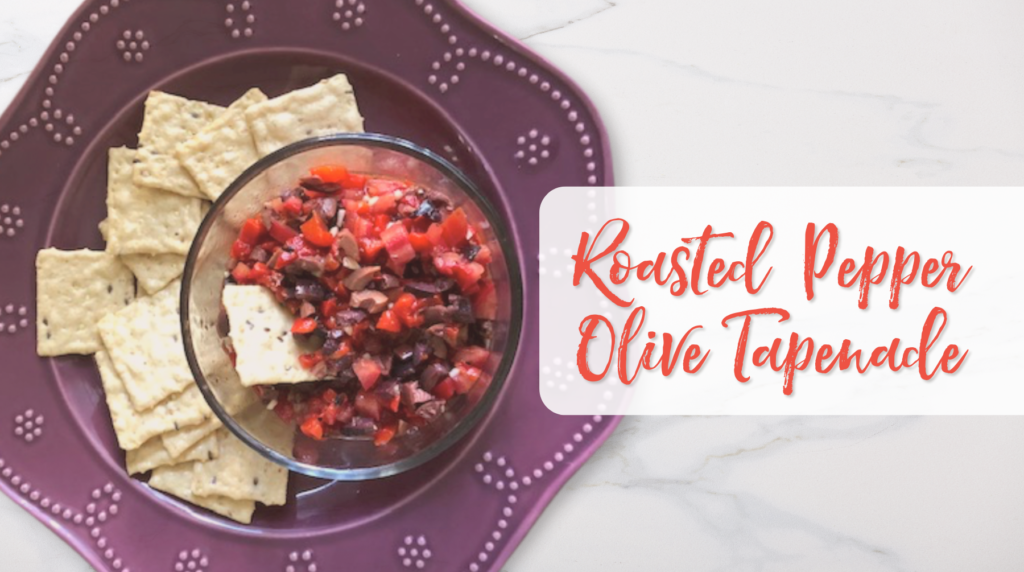 This tapenade jazzes up a few pantry staples to serve as an impressive side dish or robust garnish, kicking any standard protein up a few notches. The roasted red peppers provide a flavorful burst of tangy sweetness while the olives offer a savory, briny note that promises to bring any basic chicken or seafood dish to life.
Olives are an underrated, heart-healthy accent to toss into salads and side dishes for a rich dose of monounsaturated fats. Following the theme of heart health, garlic contains allicin, a plant compound that may lower cholesterol and blood pressure, not to mention the potent pop of flavor it provides to any dish. If you're looking for a simple way to elevate a meal, whether on a typical Tuesday or when entertaining, consider serving a batch of this quick tapenade.
Roasted Pepper Olive Tapenade
Serves 4-5
Ingredients:
1 Roma tomato, seeded and finely diced
15 Kalamata olives
2 roasted red pepper halves from a jar
2 cloves garlic, finely minced (or 3-4 tsp minced garlic from a jar)
1/2 tsp black pepper
2 tsp olive oil
Instructions:
Halve tomato and remove seeds. Remove olive pits. Finely dice tomato, red peppers, and kalamata olives.
In medium bowl, combine all ingredients. Mix well.
Let rest 30 minutes so flavors can blend.
Serve room temperature atop toasted baguette slices, whole grain crackers, chicken, fish, or pizza, or mix into an omelet.
Recipe modified from: The Idiot's Guide to the Mediterranean Diet