Recipe: Mediterranean Omelet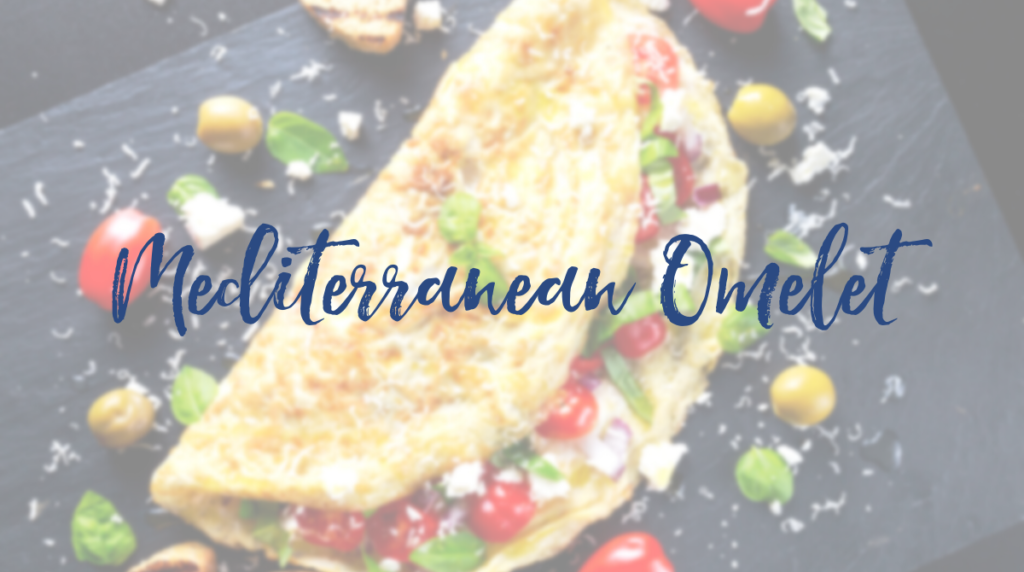 Looking to incorporate bold flavors into your omelet? This recipe takes common Mediterranean flavors such as feta, kalamata olives, and avocado and uses them to make breakfast oh-so-savory.
Traditional Mediterranean-style meals are not only rich in flavor but also in healthy, unsaturated fats. These fats, found in foods such as olives and avocados, may help reduce "bad" LDL cholesterol and raise "good" HDL cholesterol. This may prevent a buildup of cholesterol in your arteries (also called atherosclerosis) and is one of the reasons the traditional Mediterranean diet is touted as being heart-healthy.
As an added bonus, this omelet is also an easy way to fit in veggies for a colorful, Plate-Method start to your day!
Mediterranean Omelet
Serves 1
Ingredients:
2 tsp avocado oil
2 large eggs
1 Tbsp milk of choice
2 tsp fresh oregano, chopped (or 1 tsp dried)
Salt and pepper, to taste
8 cherry tomatoes, halved
4 kalamata olives, halved
1 Tbsp feta cheese, crumbled
Directions:
Heat avocado oil in large skillet on stove over medium-high heat.
In medium-sized bowl, combine eggs, milk, oregano, salt, and pepper. Add to warm skillet, covering bottom of pan. Cook  about 2 minutes.
Sprinkle tomatoes, olives, and feta cheese over half of egg mixture. Fold opposite half of egg over top of other half to form half-circle (omelet shape). Cook until set, about 2-3 minutes. Remove from skillet and serve warm.
Swaps:
For the Kalamata olives: black olives, green olives, or canned artichoke hearts (drained)
For the milk: dairy-free milk alternative of choice
For the feta cheese: goat, mozzarella, or parmesan cheese
Recipe modified from: Closet Cooking