Recipe: Watermelon Fries with Tangy Citrus Dip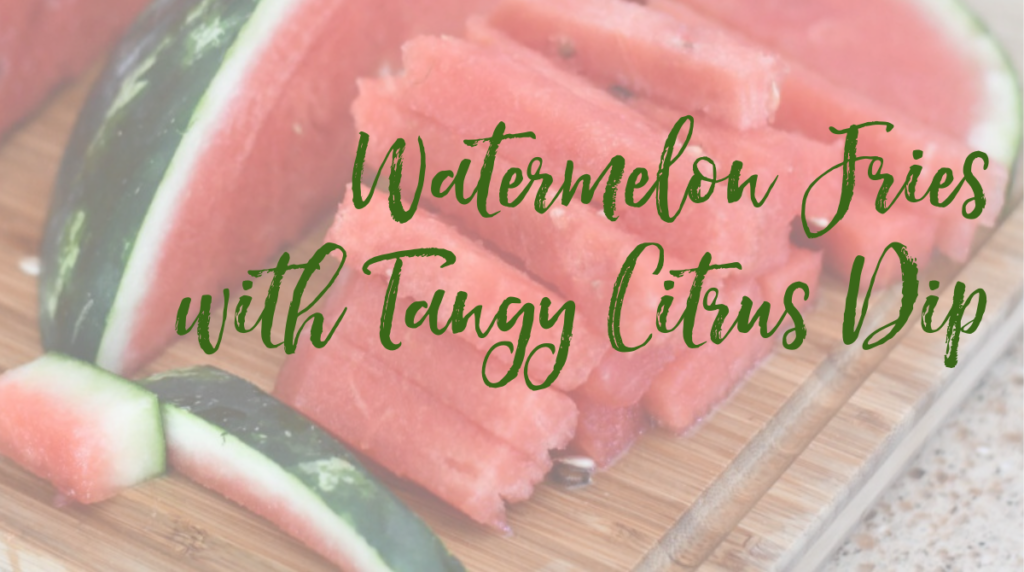 Few foods are as quintessential to summer as the rosy, red watermelon. Nutritionally, it's an all-star selection rich in lycopene for disease prevention. Plus, containing about 92% water, it is sure to help keep you hydrated!
If you're thinking of serving watermelon at your next summer gathering why not elevate the melon experience with a fun and flavorful dip that is super simple to make? Slicing watermelon into sticks or fries makes dipping a breeze.
This dish works well as a side or dessert and just may help to cool you down in the summer heat!
Watermelon Fries with Tangy Citrus Dip
Serves 3-10
Ingredients
1 medium, seedless watermelon
½ C plain, Greek yogurt
1 Tbsp lime juice (approximately ½ lime)
1/3 C orange juice (approximately 1 orange)
1 Tbsp honey
1 tsp cardamom
¼ tsp chili powder (Optional)
pinch of salt (Optional)
Directions
Wash outside of watermelon thoroughly and dry well to ensure stable surface for slicing.
With a sharp knife, cut watermelon into 1-inch wedges and remove rind. Slice sections into long, fry-like shapes. Set cut pieces in storage container or on serving platter.
In small serving bowl, mix Greek yogurt, lime and orange juices, honey, and cardamom.
Serve watermelon (sprinkled with chili powder and salt, if desired) alongside yogurt dip.
Recipe modified from: Abbey's Kitchen