Recipe: Veggie Burrito Bowl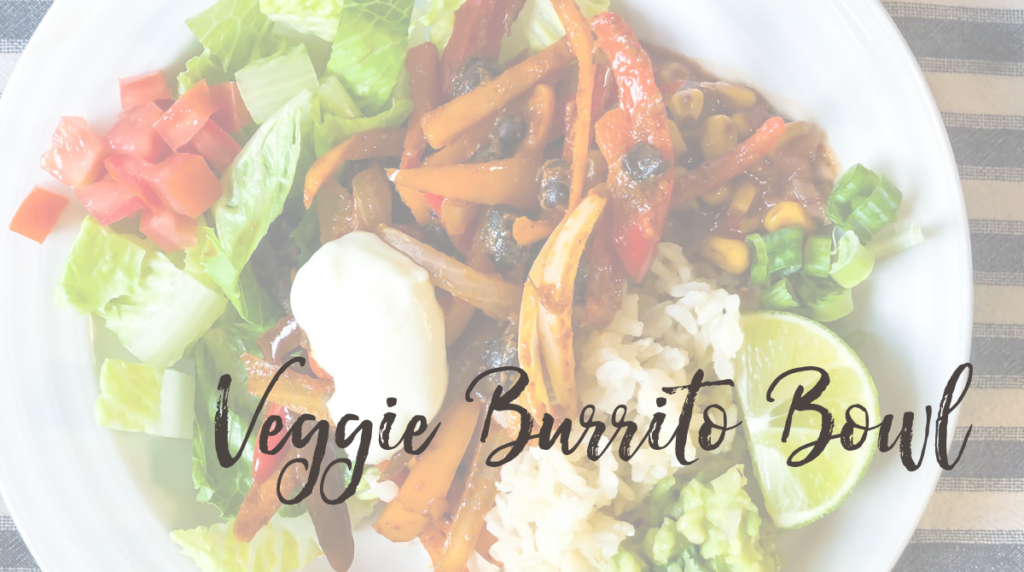 Meatless meals have their place on any table, especially when they are as simple and adaptable as this veggie burrito bowl. We've included a 'swap' for any aspect of this dish, making it a meal you can easily create with whatever you have on hand. Check the fridge, freezer and pantry to inspire your custom burrito bowl combination. And bowls like this can be a regular menu item without the risk of boredom – just rotate out the protein, grain, and/or veggies for variety. Feeling really adventurous? Swap the spices for your favorite blend (Italian, Indian, Mediterranean, etc). The sky is the limit. Now let's get cooking!
Veggie Burrito Bowl
Serves 4
Ingredients:
1 C dry brown rice
1 Tbsp cooking oil
10 oz bag frozen fajita veggies
1 tsp paprika
1 tsp garlic powder
1 tsp onion powder
1 tsp dried cilantro
2 tsp chili powder
1 tsp cumin
Salt and pepper
14.5 oz can black beans, drained, and rinsed
1 head romaine lettuce
1 C of your favorite jarred salsa, divided
1/2 C shredded cheese, divided (Optional)
1/2 C sour cream, divided (Optional)
1 sliced avocado, divided (Optional)
Directions:
Cook rice according to directions on bag/box. Typically, ratio is 1 C rice and 2 C water.  Combine in sauce pan, place on stove over high heat, and bring to boil. Cover and reduce to low. Simmer 16-18 minutes or until water is absorbed.
While rice is cooking, add 1 Tbsp oil to frying pan on stove over medium heat. Add frozen fajita veggies. As veggies thaw, add paprika, garlic powder, onion powder, cilantro, chili powder, and cumin. Add salt and pepper, to taste.  As veggies caramelize and brown slightly, add black beans to pan. Heat through, 2-3 more minutes.
While beans cook, chop romaine lettuce into small strips.
Equally divide rice between 4 serving bowls. Top each with 1/4 of veggie and beans mixture, followed by handful of shredded lettuce. Add 1/4 C of your favorite salsa and any other optional toppings.
Swaps:
For the brown rice: quinoa, farro, barley, white rice, cauliflower rice, or canned/frozen corn
For the black beans: tempeh, chicken, steak, ground beef, mahi mahi, shrimp, lentils, or chickpeas
For the veggies: sautéed fresh peppers/onions, shredded cabbage, or your favorite frozen veggie mix
For the lettuce: mixed greens, spinach, or kale
For the salsa: fresh tomatoes and onion, or guacamole