Recipe: Vegan Eggnog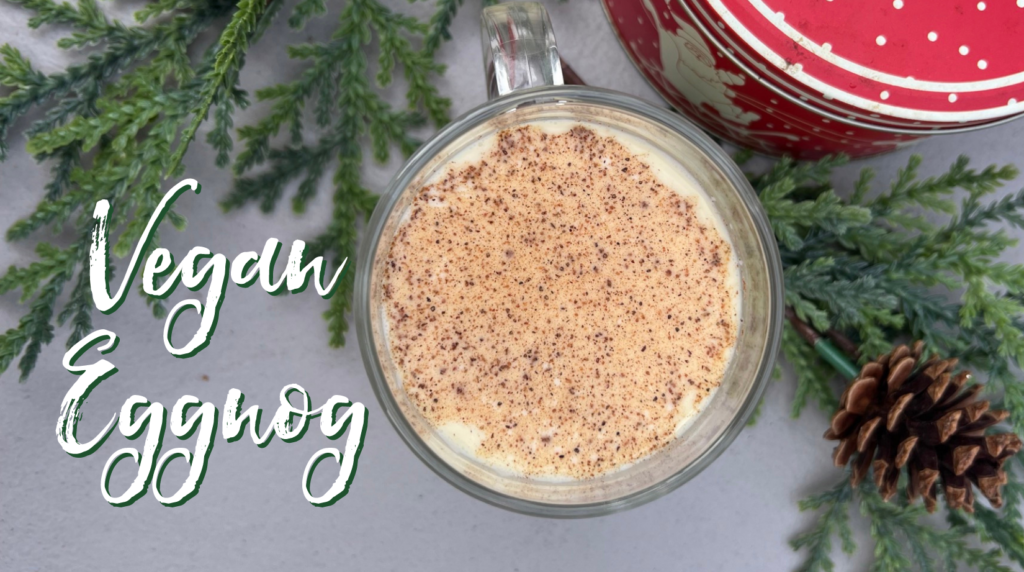 Love eggnog but can't do dairy or eggs? Have no fear this holiday season! This recipe is a quick and delicious way to get your eggnog fix while avoiding some of the top food allergens. This eggnog is sweetened only with condensed coconut milk which keeps added sugars low compared to traditional recipes.
Almond milk is a great way to keep blood sugar stable with added sugars and starch needed to thicken in absence of eggs and heavy cream. Almond milk happens to be a good source of vitamin D, calcium, vitamin E, and other minerals as well! The spices used in eggnog are wonderful for gut health and are packed with antioxidants that help to lower inflammation. Festive and oh-so-delicious, we hope you enjoy this seasonal specialty!
Vegan Eggnog
Serves 3-4
Ingredients:
1/4 C sweetened condensed coconut milk
2 C unsweetened almond milk
2 tsp vanilla extract
2 1/2 Tbsp potato starch
1 1/2 tsp nutmeg
1 tsp cinnamon
1/2 tsp cloves
1 tsp sea salt
2-3 oz of liquor (Optional)
Directions:
Warm milks and extract to medium pot on stove over medium heat. Whisk to combine, then stir occasionally, 2-3 minutes.
Add starch, spices, and salt to sifter or mesh strainer over bowl. Sift into pot of liquid, whisking continuously until combined.
Remove from heat. Stir in optional alcohol. Serve warm or refrigerate to chill.
TIP: No sifting basket? No problem! Add dry ingredients directly to the liquid ingredients, a little at a time, while whisking vigorously until no clumps are left behind.
Swaps:
For the potato starch: arrowroot powder or cornstarch
For the nutmeg, cinnamon, and clove: 3 tsp pumpkin pie spice
Recipe modified from: The Banana Diaries