Recipe: Vegan Cheese Sauce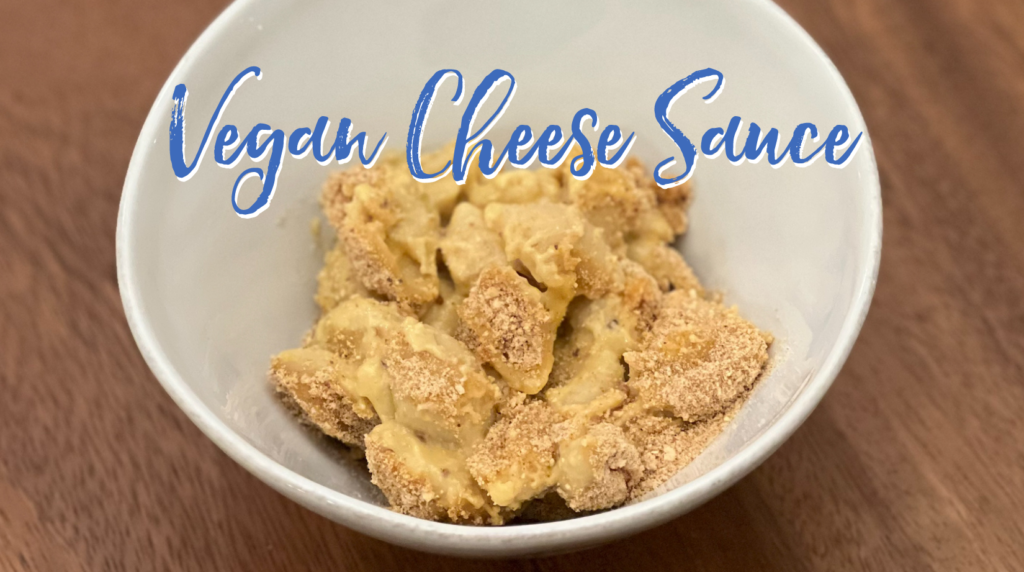 Cheesy goodness is a heart- and belly-warming flavor for many. So those with allergy concerns or dietary preferences may join us in our excitement over this Vegan Cheese Sauce! It tastes SO good and can be used in a variety of your favorite dishes.
Replacing the cashews in this recipe with sunflower seeds yields a similar creamy base for those with nut allergies. Avoiding gluten? Swap in some gluten-free 1-to-1 flour or potato starch. Whatever your need, this recipe offers the flexibility to make it your own. Consider adding it to your next charcuterie board, mac 'n' cheese, or one-pan meal!
Vegan Cheese Sauce
Serves 10
Ingredients:
1 C raw cashews
1/2 C water
1 tsp lemon juice
1 1/2 tsp salt, plus more to taste
1/4 C vegan butter
1/4 C white flour
3 C plain, unsweetened rice milk
1/2 C nutritional yeast
2 tsp garlic powder
1/2 tsp onion powder
1 tsp paprika
1/2 Tbsp Dijon mustard
2 C vegan shredded cheddar cheese
Directions:
Place cashews in bowl. Cover with room-temperature water. Soak 2 hours.
Place 1/2 water and lemon juice in food processor. Set aside.
Drain cashews. Add to food processor with water and lemon. Blend until creamy. Set aside.
Melt butter in small saucepan on stove over low-medium heat. Whisk in flour, little by little, to make roux.
Slowly add rice milk while continuously whisking. Turn heat to medium-high. Simmer until thick and bubbly, continuously whisking to ensure no lumps.
Whisk in nutritional yeast, garlic powder, onion powder, paprika, Dijon mustard, and salt until combined.
Stir in cheese and cashew cream. Cook until cheese has melted and sauce is creamy.
Serve cheese sauce warm as dip or incorporate into other recipes in place of dairy cheese sauce.
TIP:No food processor? No problem! Use a blender or bullet blender. If replacing regular flour with gluten-free flour or potato starch, do not add more than what the recipe recommends. The roux may look different than one with regular flour, but the end result will be the same!
Swaps:
For the cashews: sunflower seeds
For the flour: gluten-free flour or 1-2 Tbsp potato starch
For the rice milk: It is not recommended to sub this item for another non-dairy milk
For the vegan cheddar cheese: another variety of shredded vegan cheese
Recipe modified from: Six Vegan Sisters