Recipe: Cinnamon Roasted Sweet Potatoes and Cranberries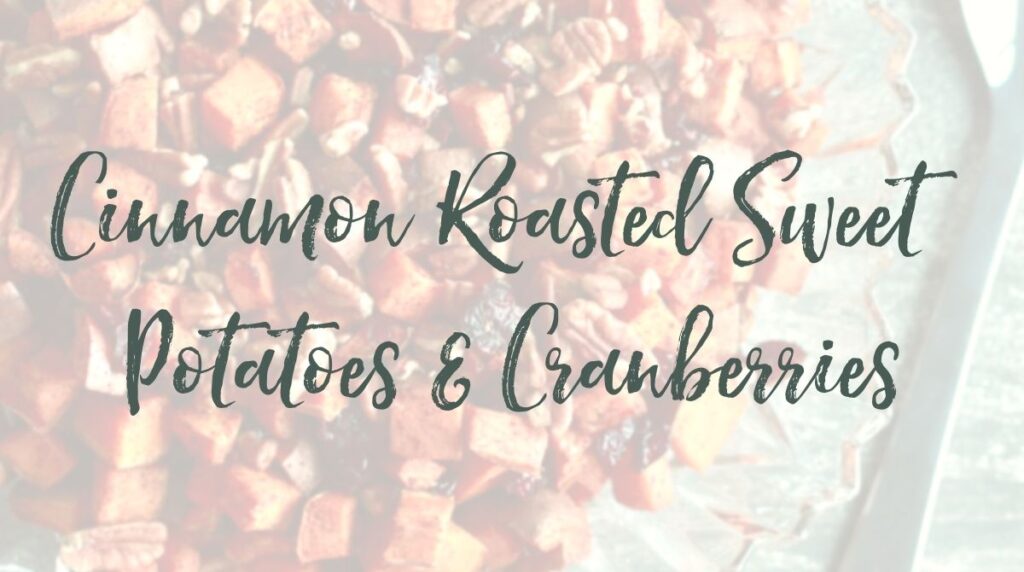 We aren't exaggerating when we say this dish is good enough to eat with breakfast, as a mealtime side, or for dessert.  Sweet with a touch of savory, chewy with a bit of crunch, and of course the lovely flavor pairing of cinnamon with sweet potatoes almost guarantees this dish will be a hit.  And despite its show-stopping flair, it's a one-pan recipe that is easy enough to prepare any day of the week.  Not feeding a crowd?  Reduce the ingredient amounts by half.  But also know it reheats fabulously as leftovers!
Cinnamon Roasted Sweet Potatoes and Cranberries
Serves 8-10
Ingredients
5 large sweet potatoes, skin on and scrubbed well, cut into ½ inch cubes
1 C dried cranberries
3 Tbsp coconut oil, melted
2 Tbsp maple syrup
2 Tbsp cinnamon
1 tsp salt, divided
2 Tbsp pecan pieces
Directions
Preheat oven to 400°F. Line large baking sheet with foil.
In large bowl combine sweet potatoes, cranberries, coconut oil, maple syrup, cinnamon, and 1/2 tsp salt. Toss to coat.
Spread mixture in single layer on baking sheet. Roast 35- 40 minutes, or until sweet potatoes are easily pierced by fork.
Remove from oven and sprinkle with remaining 1/2 tsp of salt and pecan pieces. Serve warm.