Recipe: Sweet Potato Home Fries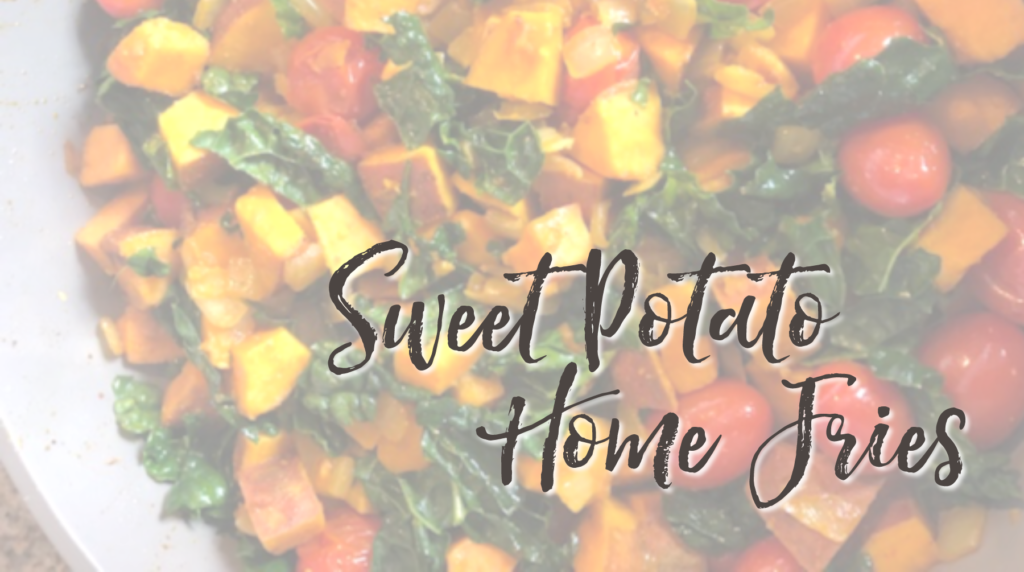 Can we all agree potatoes have gotten a bad rep for too long? Luckily, sweet potatoes seem to have maintained their status as a top-notch starch choice any time of day.  These home fries work well as a breakfast or brunch side, but truly are a stellar starch dish to balance nearly any protein and vegetable combo. The bold flavor of curry powder pairs well with the sweetness of the potatoes and the acidic nature of the tomatoes. Curry, not your thing? Feel free to swap in your preferred spice or a combination – we also think a southwest seasoning blend pairs well with these ingredients.
Sweet Potato Home Fries
Serves 2-3
Ingredients:
2 Tbsp coconut oil
1 onion, diced
2 sweet potatoes, washed and diced with skin
1 Tbsp curry powder
1 pint grape tomatoes
2 C kale, rinsed and chopped
Directions:
Melt coconut oil in pan on stove over medium-high heat. Add onion, sweet potatoes, and curry powder. Cover and cook 5 minutes, stirring occasionally.
Add tomatoes, cover, and cook 5 minutes or until vegetables are tender, stirring occasionally.
Add kale. Cook until wilted. Serve warm.
TIP: For a fully-balanced plate, serve with eggs or breakfast meat.