Recipe: Spiced Cider Spritzer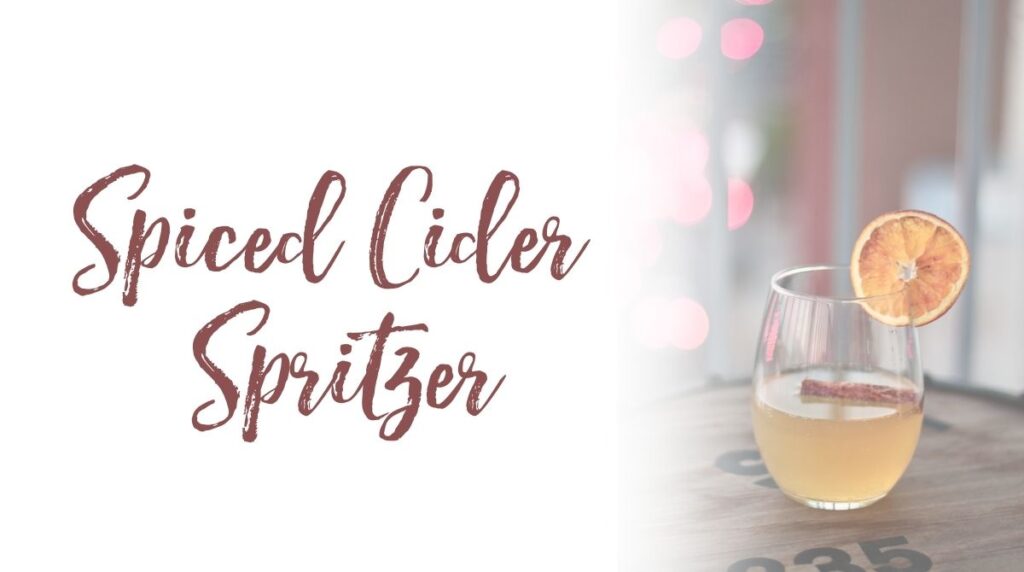 Many people find sipping on a flavorful beverage to be one of the pleasures of the holiday season. Whether a cocktail or mocktail, selecting ingredients to put a seasonal spin on things makes them that much more appealing. For this recipe, we've infused citrus, spices, and fresh ginger to bring apple cider from basic to celebratory.
Since it's a spritzer, this recipe is best enjoyed cold. But with the aromatic elements of cinnamon and cloves, hot water can be swapped for club soda to make this drink a delicious, warm treat to suit the season.
Spiced Cider Spritzer
Serves 4-6
Ingredients
1 medium orange, unpeeled
20 whole cloves
2 C apple cider
1 cinnamon stick, plus more
2 one-inch pieces fresh ginger
2 C club soda
Orange slices
Directions
Slice orange into quarters. Place 5 whole cloves in peel of each quarter, spacing evenly.
In large saucepan on stove over high heat add cider, 1 cinnamon stick, ginger, and clove-studded orange quarters. Bring to boil. Reduce to low heat. Cover and simmer 30 minutes.
Remove from heat. Transfer to glass jar or pitcher. Refrigerate overnight.
Add 1/2 C spiced cider and 1/2 C club soda to short glass. Garnish with orange slice and cinnamon stick.
Swaps
For the club soda: hot water or unflavored seltzer water