Recipe: Spiced Cider Spritzer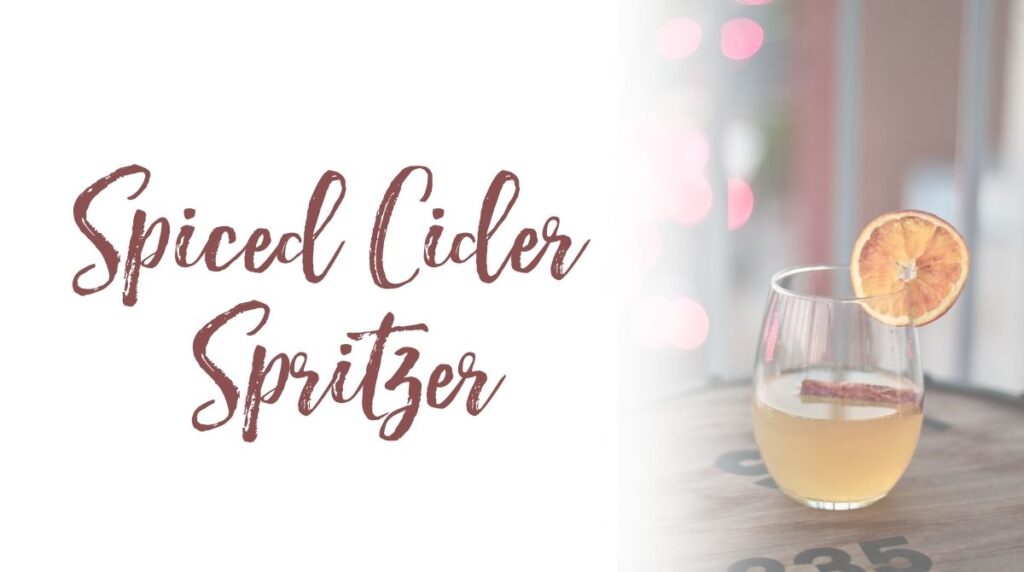 Many people find sipping on a flavorful beverage to be one of the pleasures of the holiday season. Whether it's a cocktail or mocktail, selecting ingredients to put a seasonal spin on things makes them that much more appealing. For this recipe, we've infused citrus and spices along with fresh ginger to bring apple cider from basic to celebratory status.
Since it's a spritzer, this recipe is best enjoyed cold. But with the aromatic elements of cinnamon and cloves, hot water can be swapped for the club soda to make this drink a delicious warm treat to suit the season.
Spiced Cider Spritzer
Serves 4-6
Ingredients
1 medium orange, unpeeled
20 whole cloves
2 C apple cider
1 cinnamon stick plus more for garnish
2 one-inch pieces of fresh ginger
2 C club soda (or hot water if making warm version)
Orange slices, for garnish
Directions
Slice orange into quarters. Place 5 whole cloves in peel of each quarter, spacing evenly.
In large saucepan on stove over high heat add cider, 1 cinnamon stick, ginger, and clove-studded orange quarters. Bring to boil. Reduce to low heat. Cover and simmer 30 minutes.
Remove from heat. Transfer to glass jar or pitcher. Refrigerate overnight.
When ready to serve, add 1/2 C spiced cider and 1/2 C club soda, unflavored seltzer water, or hot water to short glass and garnish with orange slice and cinnamon stick.