Recipe: Shaved Brussels Sprouts Salad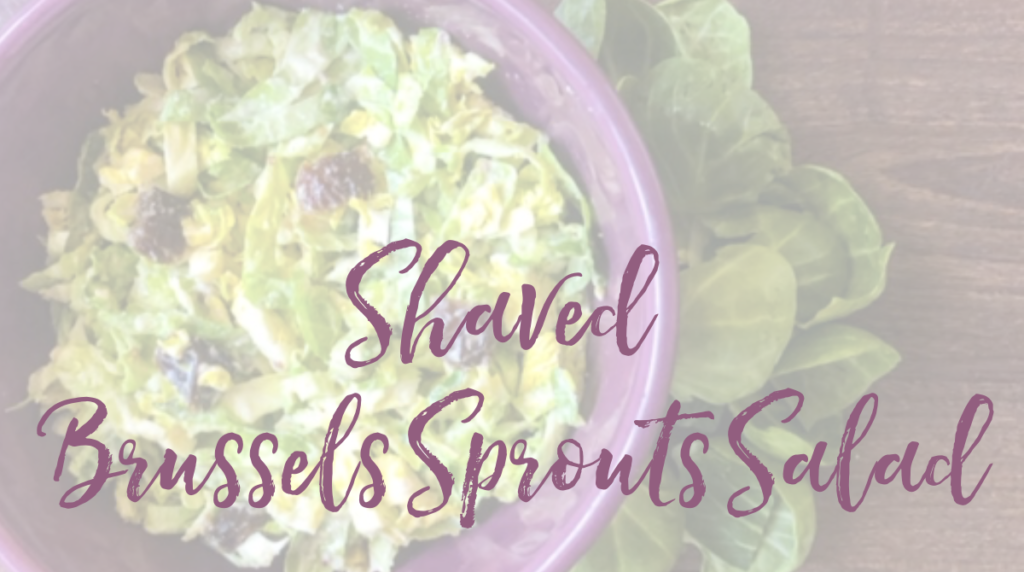 Brussels sprouts in a salad? Don't knock it until you try it! This spring time veggie incorporates easily into salads when sliced and tossed with your favorite sauce or dressing. The super-star ingredient in this dressing is tahini, a paste made from ground sesame seeds.
Tahini is traditionally used in hummus or as a sauce for Mediterranean cuisine but it also pairs well with the sweetness of maple syrup and tang of apple cider vinegar to bring a lovely pop of flavor to this one-of-a-kind salad.
Enjoy this entirely plant-based dish alongside your favorite main dish for a quick and satisfying meal.
Shaved Brussels Sprout Salad
Serves 3-4
Ingredients
2 C thinly-sliced or shaved Brussels sprouts, stems removed
3 Tbsp raisins or chopped, pitted dates
3 Tbsp smooth tahini (sesame seed paste) or almond butter
2 tsp Dijon mustard
2 Tbsp apple cider vinegar
2 Tbsp pure maple syrup
2-4 Tbsp water, as needed
Sea salt, to taste
Directions
In a medium bowl, combine Brussels sprouts and raisins. Set aside.
To a small bowl, add tahini, mustard, vinegar, maple syrup, water, and salt. Stir well to achieve desired consistency for dressing, adding more water, if needed.
Pour dressing over Brussels sprouts and raisins, tossing well to combine. Chill in the fridge for 20 minutes to tenderize Brussels sprouts and allow flavors to incorporate.
Swaps
For the salmon: another fish of choice (cooked as necessary) or chicken (cooked to 165˚ F)
For the zucchini and squash: other veggies of choice such as eggplant, mushrooms, quartered Brussels sprouts
For the tomatoes: red/yellow/orange bell peppers