Recipe: Warmed Ribbon Root Vegetable Salad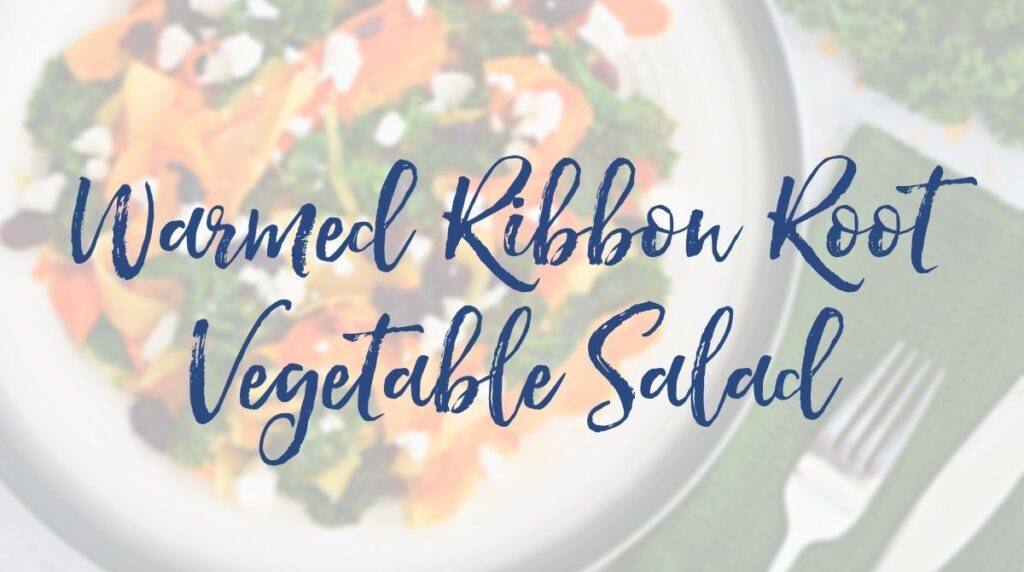 A vibrantly-colored salad will be a stunning side dish on any table.  This root vegetable and kale medley elevate 'salad' to an entirely new level. Sautéing allows ingredients' natural sugars to caramelize and textures to soften slightly. The best dressings accent a dish by balancing more subtle flavors and this vinaigrette does not disappoint, offering a bit of sweet, spicy, savory, and tart. Paired with the tang of goat cheese, chewy dried cranberries, and this dynamic dressing, your taste buds will be caught off guard in the best way!
Warmed Ribbon Root Vegetable Salad
Serves 6-8
Ingredients
Salad
2 large carrots, peeled
1 medium/large parsnip, peeled
1 medium sweet potato, peeled
2 Tbsp unsalted butter
2 handfuls of kale, chopped
1 Tbsp goat cheese, crumbled
2 Tbsp dried cranberries
Dressing
2 Tbsp olive oil
2 Tbsp apple cider vinegar
2 Tbsp ginger paste (or 1/2 tsp ground ginger)
1 tsp spicy brown mustard
1/4 tsp poultry seasoning
1 tsp maple syrup
2 cloves garlic, minced (or 3 tsp minced garlic from jar)
Dash of salt, to taste
Directions
Use vegetable peeler to make large "ribbons" with carrots, parsnip, and sweet potato.
In large pan, melt butter on stove over medium heat. Add ribboned vegetables and sauté 8-10 minutes, until softened.
Add kale and cook 1-2 minutes, until slightly tender.
In medium bowl, whisk all dressing ingredients together. Pour dressing over veggies and cook 1 minute.
Remove from heat and top with goat cheese crumbles and cranberries.