Recipe: Roasted Veggie Bowl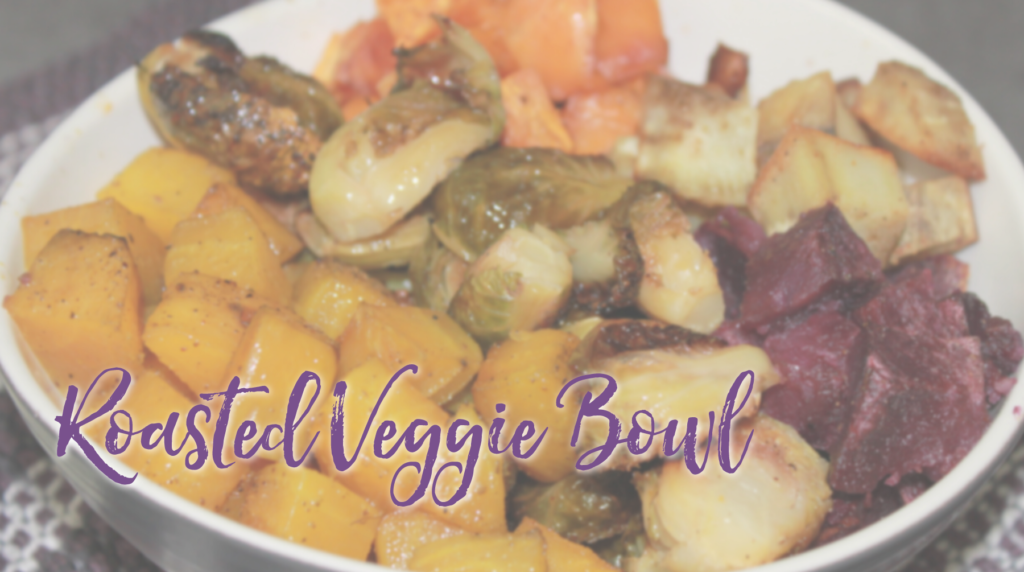 Looking to add sweetness to your meals but keep them loaded with veggies? Root vegetables, such as beets and sweet potatoes, add natural sweetness to any dish! Beets also offer a great opportunity to hit that often-missed purple food group and may help control blood pressure. Sweet potatoes are an excellent choice of starchy veggie as they are jam-packed with vitamin A and a good source of fiber!
Brussels sprouts (yes, the s does belong there and the B is always capitalized!), are high in vitamin C (124% daily value in a cup!) and can perfectly complement this dish with both texture and bold flavor. Paired with your favorite protein, this meal is satisfying to the eyes and taste buds!
Roasted Veggie Bowl
Serves 4-6
Ingredients
Non-stick cooking spray
2 lbs Brussels sprouts, fresh
3 medium sweet potatoes (about 4 C cubed)
3 large beets (about 4 C sliced)
3 Tbsp avocado oil or cooking oil of choice
Salt and pepper, to taste
Directions
Preheat oven to 400° F. Lightly coat large baking sheet with non-stick spray. Set aside.
On cutting board, slice off and discard woody, stem-end of each Brussels sprout. Remove and discard any wilted or discolored leaves. Slice each sprout down middle length-wise to halve. Place halved Brussels sprouts into large bowl.
Rinse sweet potatoes under warm water. Cut off ends. Slice potato into 1/2-inch rounds. Chop each round into small cubes, about 1/2 inch each. Add cubed sweet potatoes to bowl with sprouts.
Trim tops off beets. Wash and scrub dirt from beets. Dry well. Place each beet flat end down on cutting board. Slice into 1/2-inch sections. Add sliced beets to bowl with sprouts and potatoes.
Drizzle oil over veggies. Stir to coat. Spread veggies evenly on baking sheet. Season with salt and pepper, to taste. Bake 40 minutes, or until vegetables are tender.
Serve mixed in individual bowls seasoned with more salt and pepper, to taste. Top with favorite protein such as rotisserie chicken.
TIP: Beets are beautifully colored veggies but they will stain hands, cutting boards, clothes, and even countertops. Take precautions when cooking with beets to ensure their red color doesn't leave a lasting impression!