Recipe: Roasted Chicken with Tomatoes & White Beans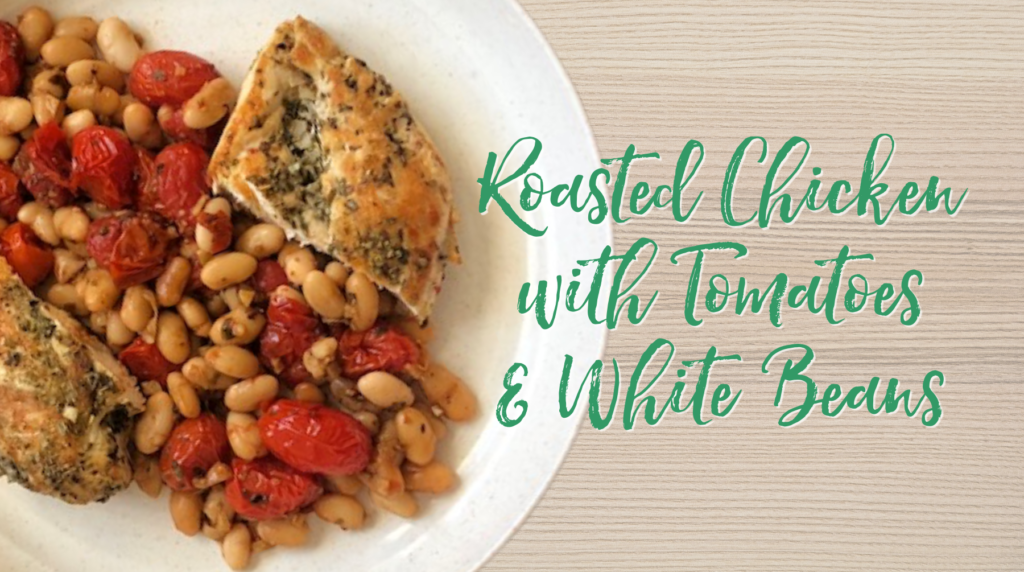 Is it just us, or is there something about roasting chicken that just feels like classic cooking? Rather than the typical whole chicken roasting recipe, which often requires a good bit of prep time, we're using just the breast. The high heat of roasting speeds up cook time and creates a more pronounced browning of meats. With the technique of searing, we lock in the juices to ensure a tender end result.
We rounded it out with classic Italian pairings for a nearly complete meal. Another perk of this recipe? It's just enough to serve two. Whether that's dinner for you and another or just a meal that guarantees leftovers, we're pretty sure this dish could become a fast favorite.
Roasted Chicken with Tomatoes & White Beans
Serves 2
Ingredients:
2 Tbsp olive oil
8 oz chicken breast
1 1/2 C cherry tomatoes
4 cloves garlic, peeled (or 6-8 tsp jarred minced garlic)
Salt and pepper, to taste
1 tsp Italian Herb Seasoning Blend
1 C canned Great Northern/Navy/White Beans, drained and rinsed
Directions:
Preheat oven to 425˚F.
In oven-safe skillet, warmed to medium-high heat on stove top, add oil. Heat until oil shimmers in pan.
Add chicken. Sear, cooking only surface of chicken, 3 minutes.
Flip breast. Sear opposite side, 3 minutes.
Add tomatoes and garlic to pan. Season entire dish lightly with salt, pepper, and Italian herb seasoning.
Add skillet to preheated oven. Roast 18-22 minutes or until internal temperature of chicken reaches 165˚F.
With 5 minutes remaining, add beans to skillet. Stir. Place back in oven to heat through.
Remove skillet from oven. Let rest 5 minutes.
Halve chicken breast and divide contents of skillet between two plates to serve.
Swaps:
For the chicken: shrimp, tempeh, or cod (prepared accordingly)
For the tomatoes: sliced sweet peppers (orange, yellow, and/or red)
For the seasoning blend: dried basil, oregano, rosemary, and/or thyme