Recipe: Roasted Asparagus with Garlic Bacon Aioli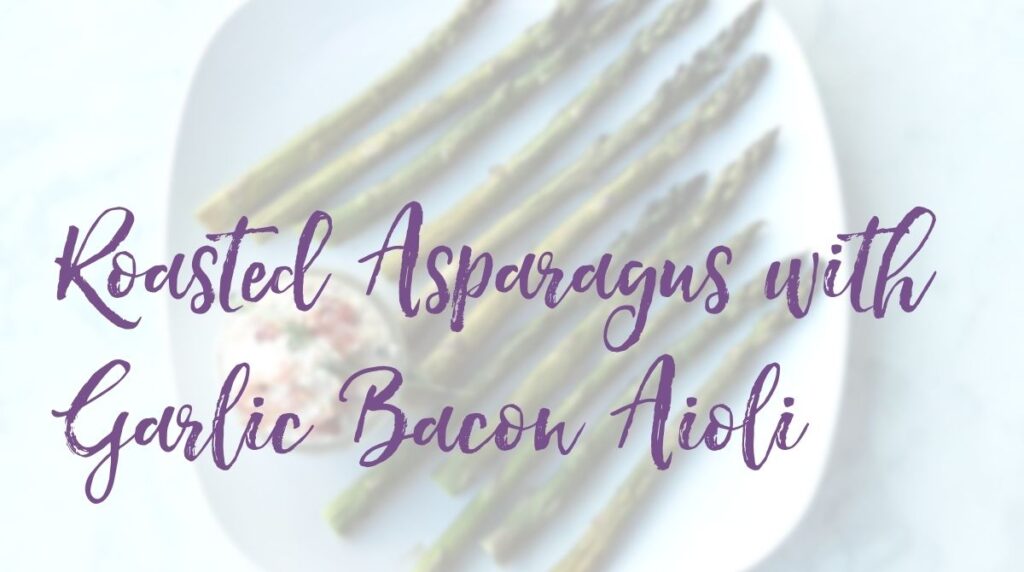 Most would agree that two ingredients will make almost any savory dish even more delicious: garlic and bacon. We put both into a bold aioli sauce to serve alongside this roasted asparagus… because, why not? Roasting is a lovely way to prepare vegetables that preserves some of their firm texture while enhancing their natural sweetness. We added a 1-2 punch of flavor with a sauce that's a bit savory, spicy, and has a touch of tang. You just might be thinking of other ways to use this sauce before you've finished eating!
Roasted Asparagus with Garlic Bacon Aioli
Serves 4
Ingredients
Asparagus
1 lb asparagus, washed with ends removed
2 Tbsp olive oil
Salt and black pepper, to taste
Garlic Bacon Aioli
1/3 C real mayonnaise
2 tsp lemon juice
2 garlic cloves, minced (or 1 tsp minced garlic from jar)
2 strips of bacon, finely chopped (reserve a small amount for serving)
1 tsp horseradish mustard
1 tsp fresh thyme leaves (or ½ tsp dried)
Directions
Pre-heat oven to 425°F. Line large baking sheet with foil.
Place asparagus in large bowl, drizzle with oil, salt, and pepper, and toss to coat. Transfer mixture to baking sheet. Roast 8-10 minutes or until slightly browned, tossing halfway through.
While asparagus is roasting, combine aioli ingredients in small bowl. Mix well. Set in refrigerator until ready to serve.
When asparagus is golden brown, remove from oven and transfer to serving dish. Serve with garlic bacon aioli and topped with a few bacon crumbles and black pepper, to taste.