Recipe: Very Veggie Pizza with Low Sodium Ingredients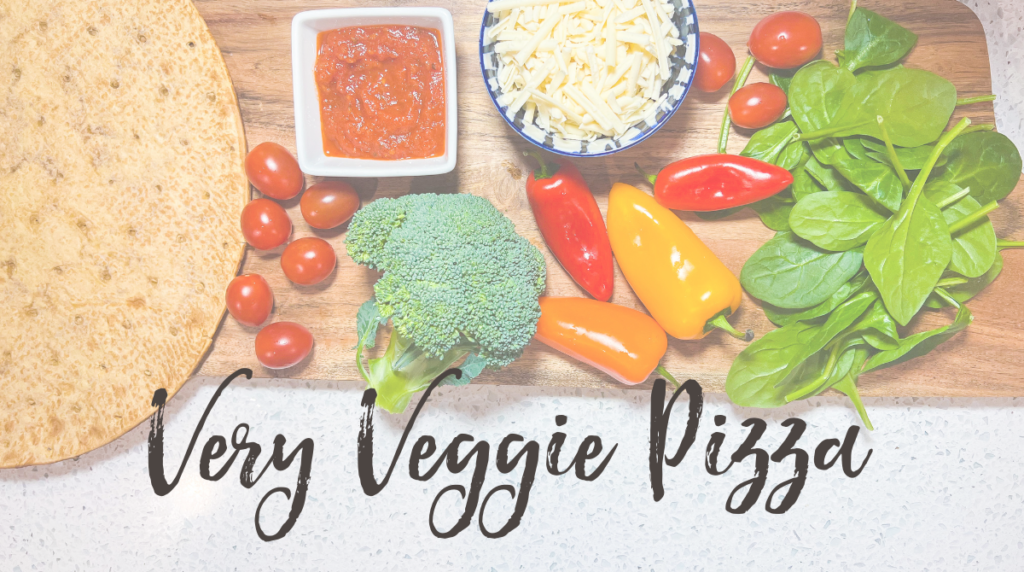 Salt, aka sodium, is important to help maintain fluid balance and to send signals to nerves and muscles. However, too much salt may increase the risk of high blood pressure, and other complications, especially in those with heart or kidney disease. Pizza is a classic food that is loved by many, dietitians included! The sauce, dough, and cheeses pull together rich and savory flavors, but also a lot of sodium. This recipe focuses on those flavors we love while reducing the total sodium content and loading up with non-starchy veggies. Who knew pizza could be healthy?
Very Veggie Pizza
Ingredients:
1 whole low sodium pizza crust (Good & Gather Organic ultra-thin, Banza plain crust, OR Angelic flatzza) 

2-3 Tbsp low sodium pizza sauce (Rao's, LS Silver Palate, Delalo, Primal kitchen), or 2 Tbsp of olive oil with herbs 

6 to 8 oz low sodium cheese (Tillamook shredded mozzarella, Good and Gather reduced-fat mozzarella, So Delicious mozzarella) 

½ cup raw of each type of veggie: broccoli, peppers, cherry tomatoes 

2 handfuls of spinach 

1 tsp of favorite Italian seasoning 

2 cloves of garlic, minced 

Drizzle of olive oil
Directions:
Cut vegetables into small, even pieces. 

Mince the garlic. 

Spread pizza sauce or olive oil over pizza crust. 

Spread the cheese across the sauce. 

Add the vegetables and garlic on top of cheese. 

Finish with Italian seasoning or herbs, optional olive oil drizzle.

Bake in the oven at 400 degrees on a baking sheet or stone for about 15 minutes, until veggies are wilted and cheese is melted.