Recipe: Veggie Bash Breakfast Hash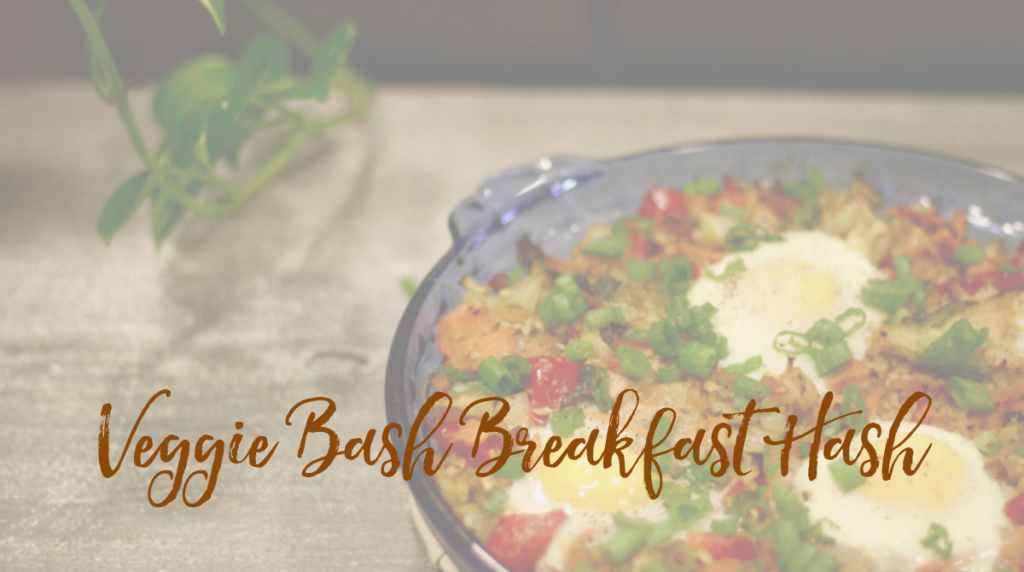 We've seen the memes… we've heard the jokes… cauliflower is taking over, we know! Of course we're going with the "if you can't beat them, join them" mentality, simply because we love cauliflower and we're making it our own personal mission to see just how many different directions we can take this fun riced vegetable. But, cauliflower certainly has to compete as the star in this recipe, given it uses cups of other delicious non-starchy vegetables; a fool proof way to make breakfast vegetable-centric.
A new ingredient used in this recipe, which doesn't get much spotlight (but who knows… maybe it's the next cauliflower?!), is worth highlighting…
Fennel!
This wonky looking non-starchy veggie is fun because it tastes drastically different raw versus cooked. Before applying any heat, fennel can be used in salads to amp up crunch and natural sweetness. It's crispy fronds that make up the bulb taste similar to licorice! When cooked, though, this vegetable becomes much more mild and tastes similar to other fibrous veggies, like bok choy. Fennel is a good source of Vitamin C, and like other greens – high in fiber.
Expanding your horizons with new vegetables is an exciting way to change flavor, keep foods interesting, but also assure you're getting in whole foods sources of vitamins and minerals that your body needs. Stay creative in the kitchen and get adventurous with the fresh ingredients you use!
Veggie Bash Breakfast Hash 
Serves 4
Ingredients:
1/2 C. Pancetta (~4 oz.)

or

1/2 C. bacon
4 large eggs
1 C riced cauliflower
1 C shaved Brussels sprouts
1 C sweet potato "ribbons" or cubes
1 C chopped mushrooms
1 1/2 C diced

 f

ennel (1/2 bulb fennel)
1/2 C diced red bell peppers
1 Tbsp olive oil
1 tsp paprika
chopped chives
salt and pepper, to taste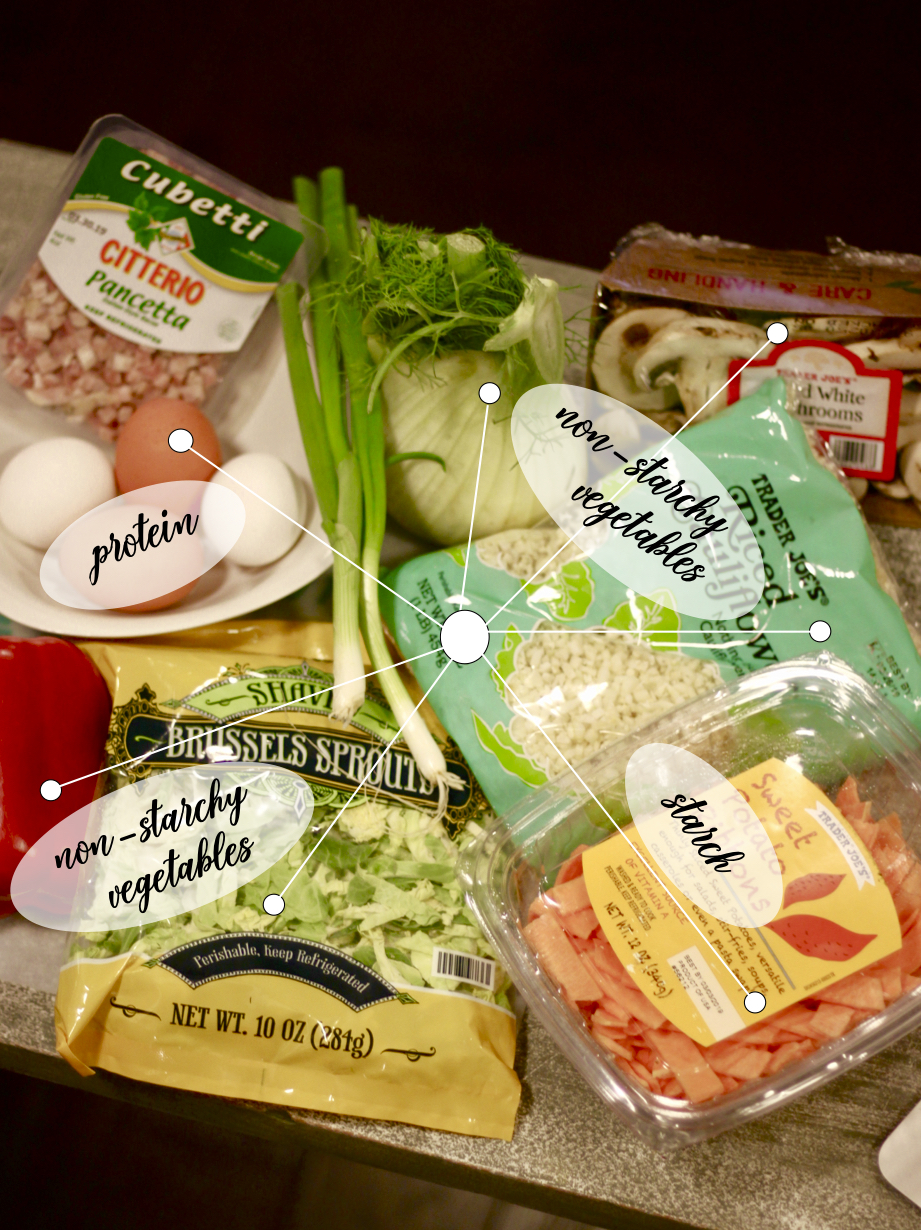 Directions:
Preheat oven to 375°F.
Bring large saucepan/pot to high heat. Add pancetta and cook until slightly crispy, ~ 8 minutes.
Reduce to medium heat and add sweet potato ribbons, Brussels sprouts, fennel, and paprika & cook for 5-6 minutes with lid on, stir occasionally.
Stir in cauliflower rice, and mushrooms and drizzle with 1 tbsp olive oil. Cook for another 5 minutes.
Lastly, add red bell pepper and transfer to baking dish.
Flatten top of vegetable hash in dish, and crack four eggs on top (Tip: with a spoon, make small dips in hash to crack eggs into).
Place dish in oven and bake for 22-25 minutes (the longer in the oven, the firmer the egg will be!) .
Remove from oven and top with chopped chives. Add salt and pepper to taste. Options: sprinkle with your favorite cheese or nutritional yeast.
Happy eating!