Recipe: Refreshing Ribboned Cucumber Salad with Tzatziki & Chicken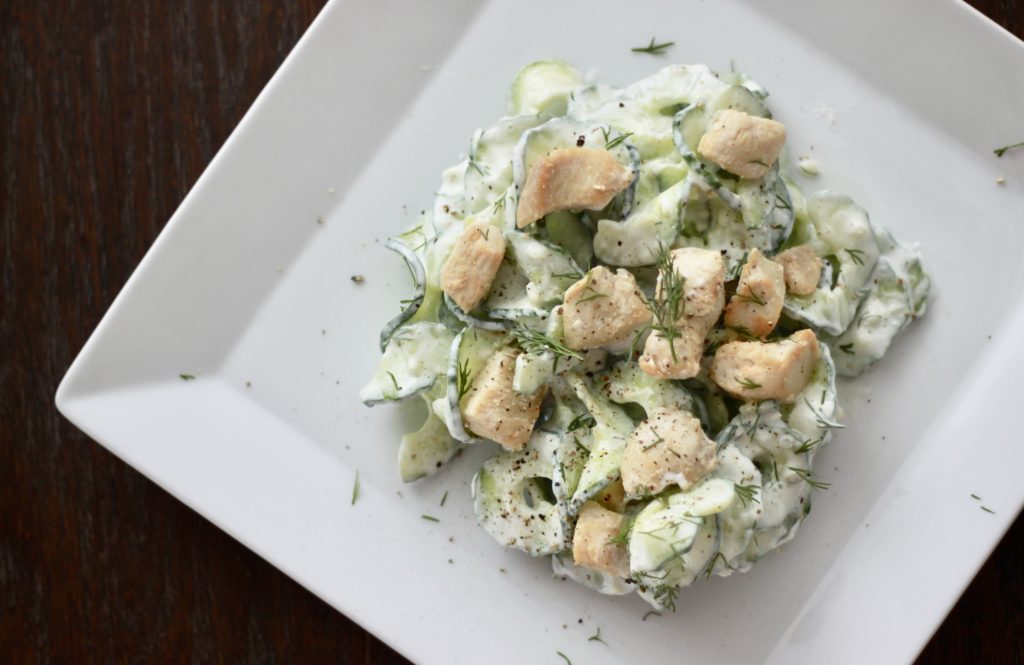 Cucumber is a refreshing veggie that easily plays the supporting role when jazzing up your salads. Try letting this succulent green star as the main role with cucumber ribbons!
Kitchen gadgets are fun appliances to have handy to make your vegetables more enjoyable. Spiralizers may have a "ribboning" attachment. Because they are all the rage, these gadgets are affordable and easy to find in most stores. Alas, if you are unable to find or purchase a spiralizer that ribbons, a hand-held vegetable peeler can also do the trick!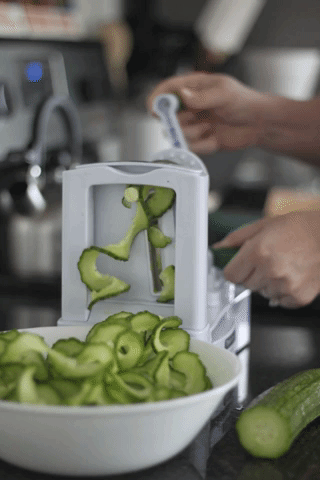 Test out cucumber ribbons with this simple recipe that ties in Mediterranean flavors. A springtime dish that will be sure to impress family, friends, and guests – and give cucumber all the love and attention it deserves!
Refreshing Ribboned Cucumber Salad with Tzatziki & Chicken
Serves: 3
Ingredients:
1.5 C cubed chicken, cooked and cooled

2 english cucumbers, ribboned 

1 C Greek Yogurt 

1 Tbsp garlic, crushed/finely minced 

2 Tbsp dill 

1/2 lemon, juiced

cracked black pepper & salt, to taste.
Directions:
In small bowl, mix together Greek yogurt, garlic, dill, and lemon juice.
Toss with ribboned cucumbers.
Top with cubed chicken.
Add salt and pepper, to taste.
Happy Eating!
Confused on how to prep your chicken?
Start with ~1lb raw chicken breasts or cutlets and cube. Cook over medium heat on stove top in medium/large pan with a drizzle of olive oil. Add salt and pepper. If you are looking for a quicker option, consider going with a pre-made or frozen chicken. Examples include chopped and cooled rotisserie chicken breast or Tru Grill Diced Grilled Chicken Breast.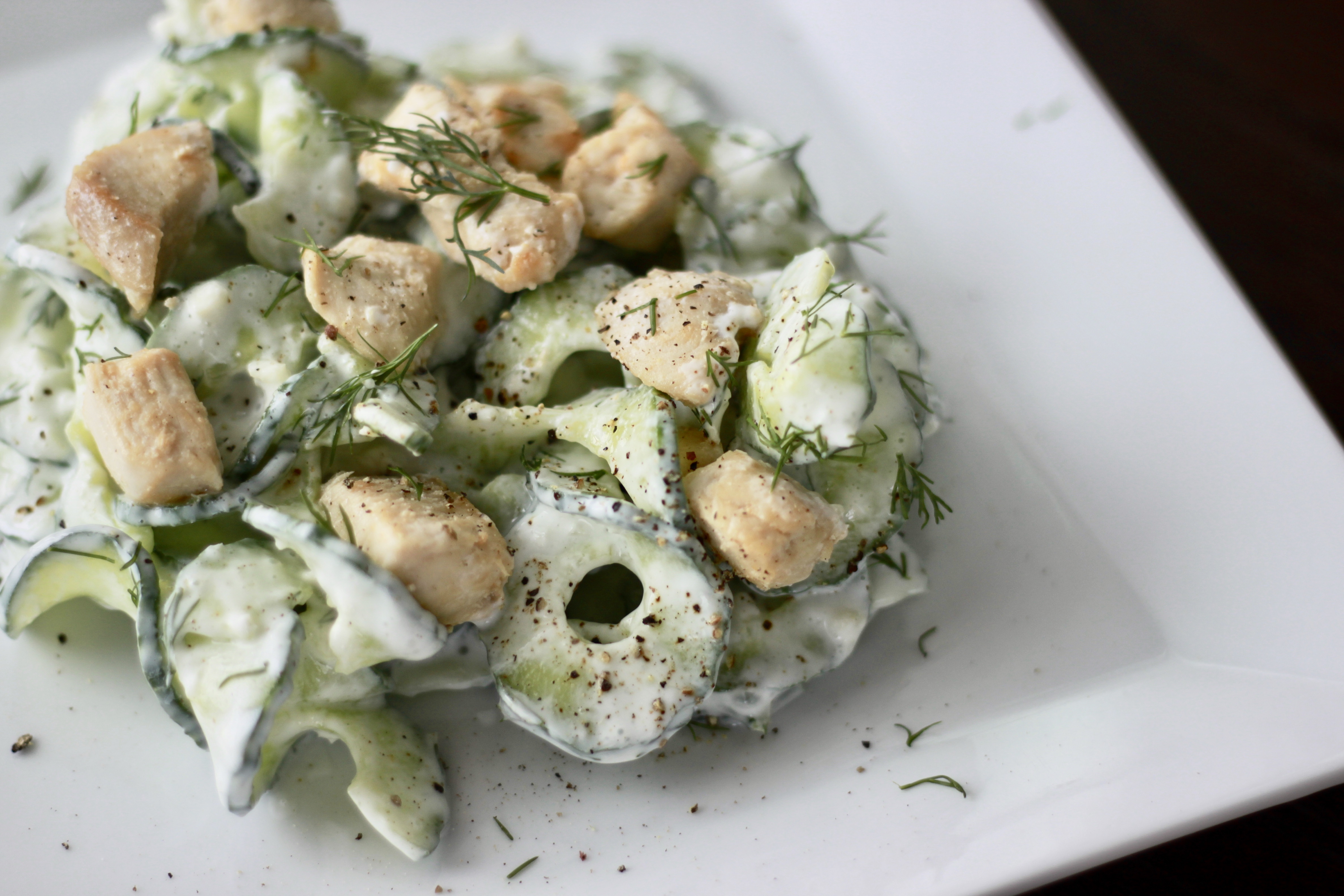 Special thanks to Juliana Martin MS, DTR, Dietetic Intern at Meredith College.