Recipe: Pumpkin Power Balls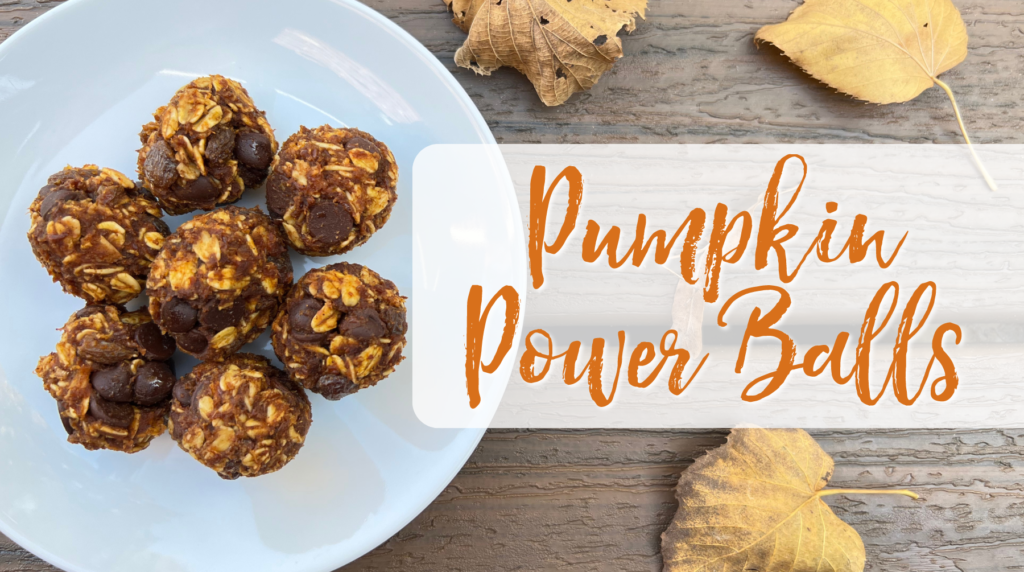 Back-to-school season and fall pumpkins are the perfect pair! Kids can easily help in the preparation of this lunch-box-friendly recipe, which is shown to help their boost interest in trying new and different foods. The fun "optional" add-ins allow for customization to please palates of all ages.
These power balls are a fabulous alternative to pre-packaged granola bars as a snack for kids and adults alike. They feature nourishing ingredients like whole grain oats, pumpkin, and flaxseed which are high in fiber, and almond butter, offering healthy fats and protein. The spices add an incredible burst of seasonal flavor and can't be discounted from a nutrition perspective either. Herbs and spices are rich sources of antioxidants and provide health benefits all on their own.
Pumpkin Power Balls
Serves 5-8
Ingredients:
1 1/2 C rolled oats
1/4 C ground flaxseed
1/2 Tbsp cinnamon
1 tsp dried ginger
1/2 tsp nutmeg
1/2 tsp ground cloves
1/2 C 100% pure canned pumpkin (not pumpkin pie filling)
1/2 C almond butter
1/4 C pure maple syrup
1/4 C raisins (Optional)
1/4 C semisweet chocolate chips (Optional)
1/4 C unsweetened coconut flakes (Optional)
2 Tbsp chia seeds (Optional)
1 tsp vanilla extract (Optional)
Directions:
In large bowl, add oats, flaxseed, cinnamon, ginger, nutmeg, and cloves. Stir to combine.
In medium bowl, add pumpkin, almond butter, syrup, raisins, chocolate chips, coconut flakes, chia seeds, and vanilla extract. Stir to combine.
Add pumpkin mixture to oat mixture in large bowl, folding and pressing with spatula to combine into uniform mixture.
Use hands to shape mixture into 1-inch balls.
Refrigerate 10 minutes before serving. Refrigerate leftovers in airtight container up to one week.
Swaps:
For the almond butter: sunflower seed butter, peanut butter, or another nut or seed butter
For the maple syrup: honey
For the dried ginger: 1 Tbsp fresh ginger
For the chocolate chips: dairy-free chocolate chips