Recipe: Mediterranean Lunch Bowl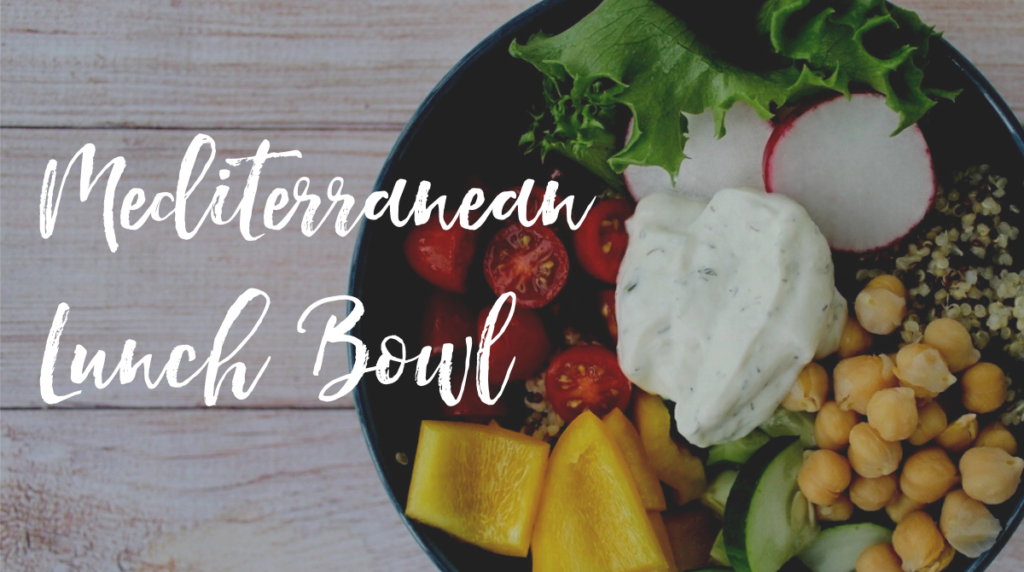 Mediterranean cuisine is well known for its heart health benefits. This way of eating is truly a lifestyle for those who live in these regions.  Mediterranean cuisine emphasizes a variety of fresh foods including vegetables, olive oil, fish, healthy fats, beans, whole grains, and nuts/seeds. Foods that are naturally enjoyed less often include red meats, processed foods, and sweet treats. Ultimately, this approach incorporates a variety of foods while making the foundation of meals rich in nutrient-dense and colorful foods.
At Summerfield, we can certainly get on board with this. Our Mediterranean lunch bowl is built around a rainbow assortment of veggies and plant protein from chickpeas and quinoa to keep you powering through the rest of your day. The toppings are endless, so get creative and enjoy your favorite flavors to bring this meal to life!
Mediterranean Lunch Bowl
Serves 1
Ingredients
1/2 C quinoa
1/2 C chickpeas
1/3 C cucumbers, sliced
1/3 C cherry tomatoes, halved
1/3 C yellow bell peppers, diced
1/4 C kalamata olives
1/4 C radishes, sliced
1/2 C lettuce
2 Tbsp tzatziki or hummus
1 Tbsp olive oil
Directions
Prepare quinoa on stovetop, following directions on packaging.
In separate saucepan, heat chickpeas in canning liquid. Strain once fully cooked. Set aside.
Meanwhile, prepare remaining ingredients.
Layer ingredients in bowl in whichever order you'd like. We recommend layering as follows: quinoa, chickpeas, lettuce, tomato, cucumber, radishes, and bell peppers, topped with tzatziki. Drizzle with a tablespoon of olive oil, to truly make it a Mediterranean meal. Enjoy!
TIP: If prepping for workweek lunches, multiply ingredients by five.
Swaps
For the chickpeas: lentils, chicken, ground turkey, lamb, salmon, or tuna
For the quinoa: chickpeas, brown rice, or lentils
For the veggies: artichokes, carrots, eggplant, onions, or zucchini
For the tzatziki: baba ghanoush, hummus, or tahini
Our favorite thing about lunch bowls is that the customization options are limitless! Check out our Mix n' Match Meal Planning Handout for more inspiration.