Recipe: Golden Mylk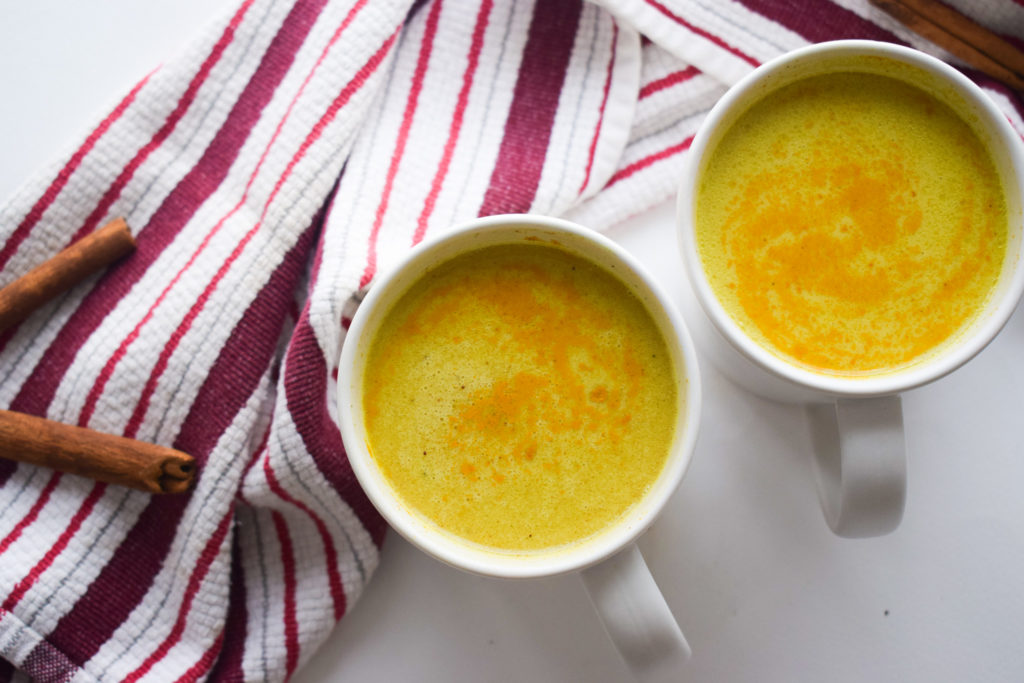 Turmeric, a bright and warm colored spice, contains an amazing component called Curcumin. Research shows that this powerful ingredient hosts a variety of health benefits, specifically because of its rich amounts of antioxidant and anti-inflammatory properties[1]. These are important for health because they keep our cells healthy and functioning as they should.
Turmeric is widely used in Indian and South East Asian cuisine and is commonly paired with other spices, such as savory curry and ginger.
For a smooth and sweet delivery, try our recipe below for a delicious turmeric beverage:
Golden Mylk
Ingredients
2 1/2 C flax milk, unsweetened
1 1/2 tsp turmeric
1/4 tsp cinnamon
1/4 tsp ginger
pinch of black pepper
1 Tbsp honey
Directions
Stir all ingredients in a saucepan over medium heat.
Bring to a simmer for 10 minutes, stirring occasionally.
Pour into two cups and serve immediately.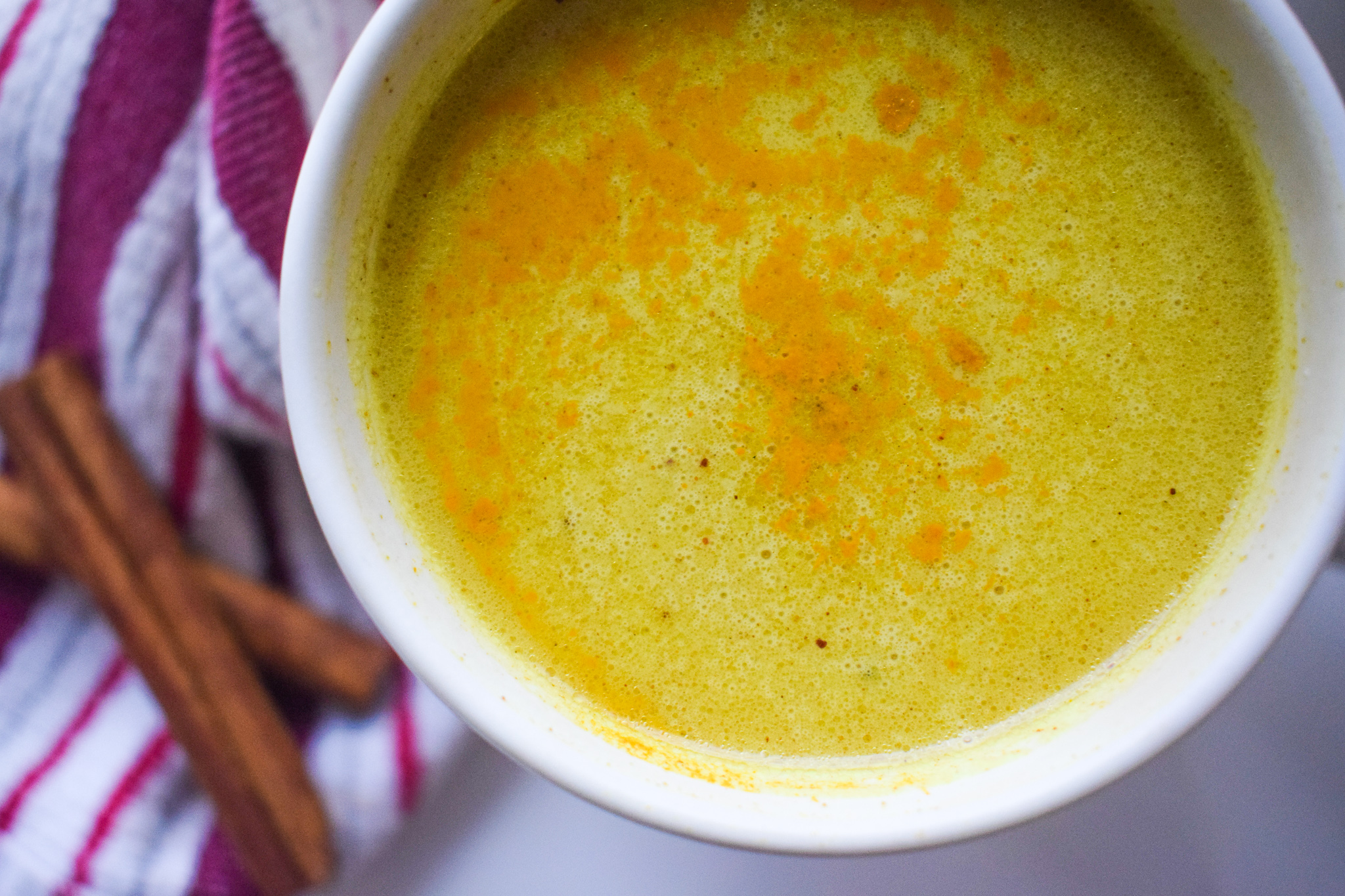 Special thanks to Rebecca Coady MS, dietetic intern, with her help on this post!
[1] To read more on research on Turmeric and Curcumin, check out the study below:
Curcumin: A Review of Its' Effects on Human Health