Recipe: Classic Spaghetti with Chicken & Veggies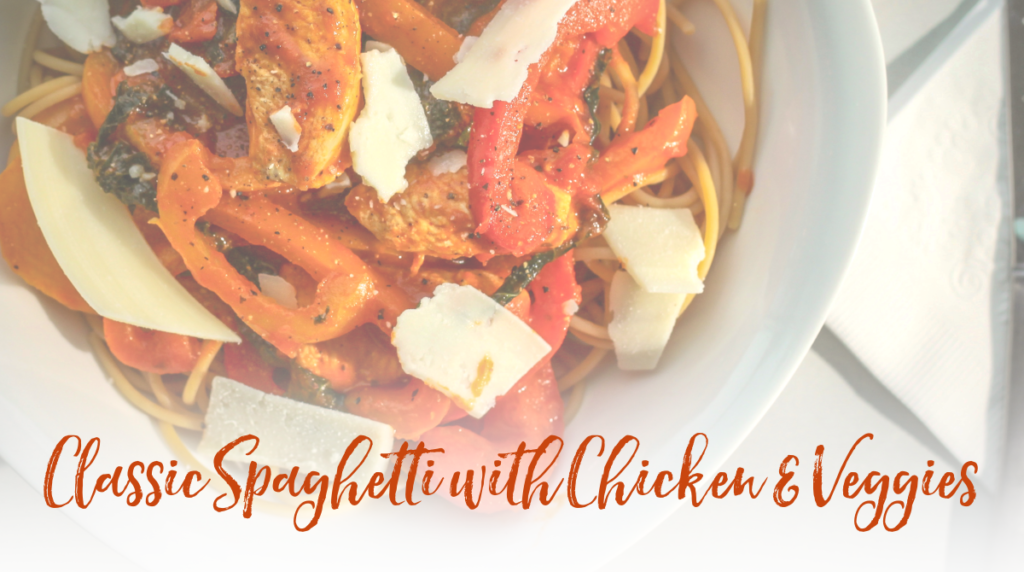 There's no need to eat a salad for breakfast, lunch, and dinner when trying to increase your veggie intake. Adding vegetables into traditional favorites can be done easily, it's just a matter of remembering to do it!
We're sharing our favorite way to get in non-starchy vegetables into a classic spaghetti recipe, adding in both protein and lots of color.
Classic Spaghetti with Chicken & Veggies
Serves 4
Ingredients:
3 Tbsp olive oil
3 bell peppers
3 C kale
1 chicken breast (about 1 pound)
1 container of whole wheat spaghetti (or alternative of choice)
1.5 C spaghetti sauce of choice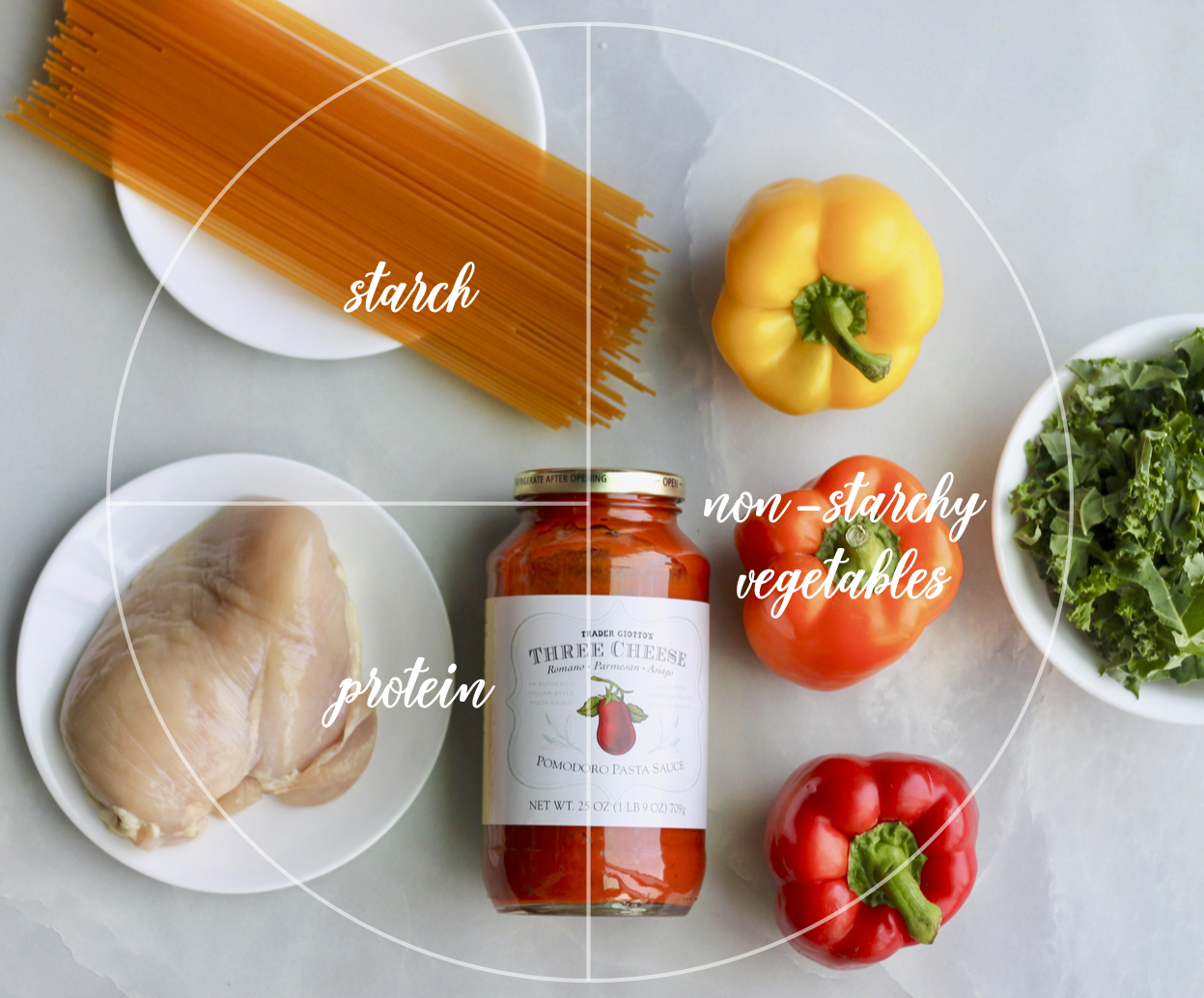 Directions:
Prepare vegetables by rinsing and cleaning both peppers and greens. Chop kale into bite sized pieces (or purchase pre-washed and chopped kale). Thinly slice, or julienne, bell peppers. Set aside.
Prepare chicken breast by slicing into cubes. Set aside.
Food Safety Tip: Keep your raw poultry/meats prepped separate from other ingredients. Don't allow cross contact between knives or surfaces that come into contact with raw chicken. Use a plastic, nonporous, cutting board.
Over medium heat, add olive oil to medium sized skillet. Allow olive oil to heat up, about 2 minutes. Once hot, add cubed chicken. Cook for 5 minutes, flipping chicken over half way through, on each side to cook evenly.
While chicken is cooking, prepare spaghetti by boiling water in large pot and cooking until al dente. Refer to box for pasta-specific instructions and ideal cooking time.
Add chopped peppers and kale to skillet with chicken. Cook for 15 minutes, or until chicken is cooked fully through and vegetables are tender.
Add 1.5 C of spaghetti sauce to skillet and allow to simmer for another 3 minutes.
For plating, layer saucy chicken and vegetables over a mound (about 1 cup!) of cooked spaghetti.
Optional: Dust top with favorite cheese!
Enjoy!