Recipe: 3 Ingredient Easy Vegetable Side, Smashed Turnips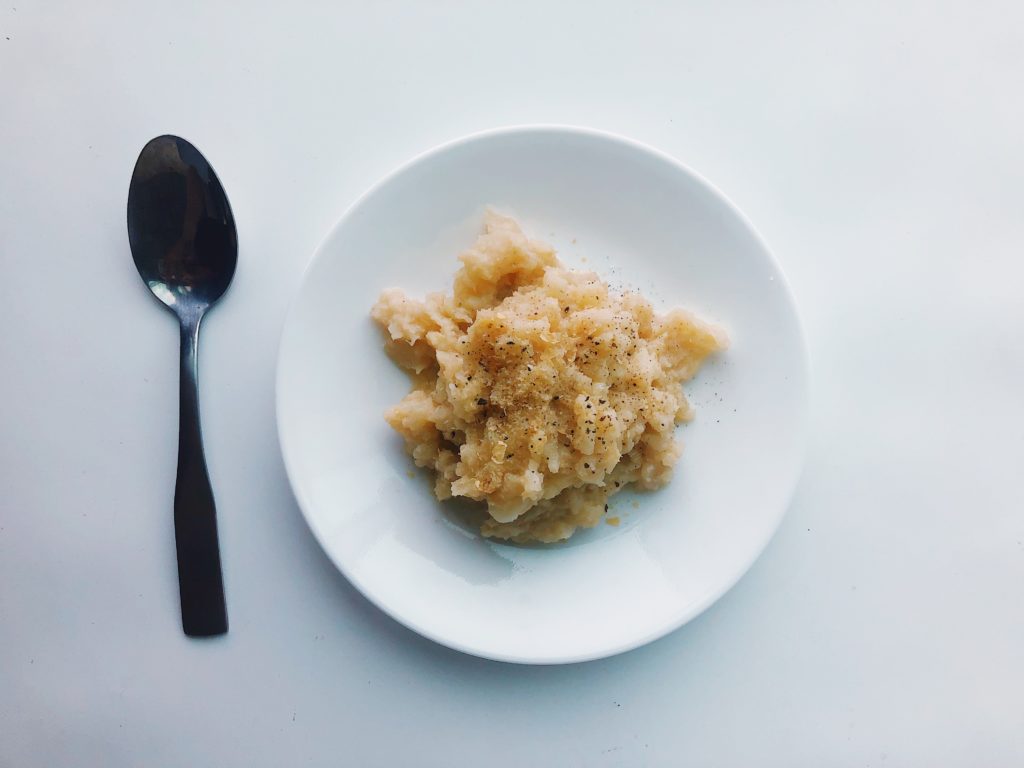 Smashed Turnips 
Serving size will vary.
Ingredients: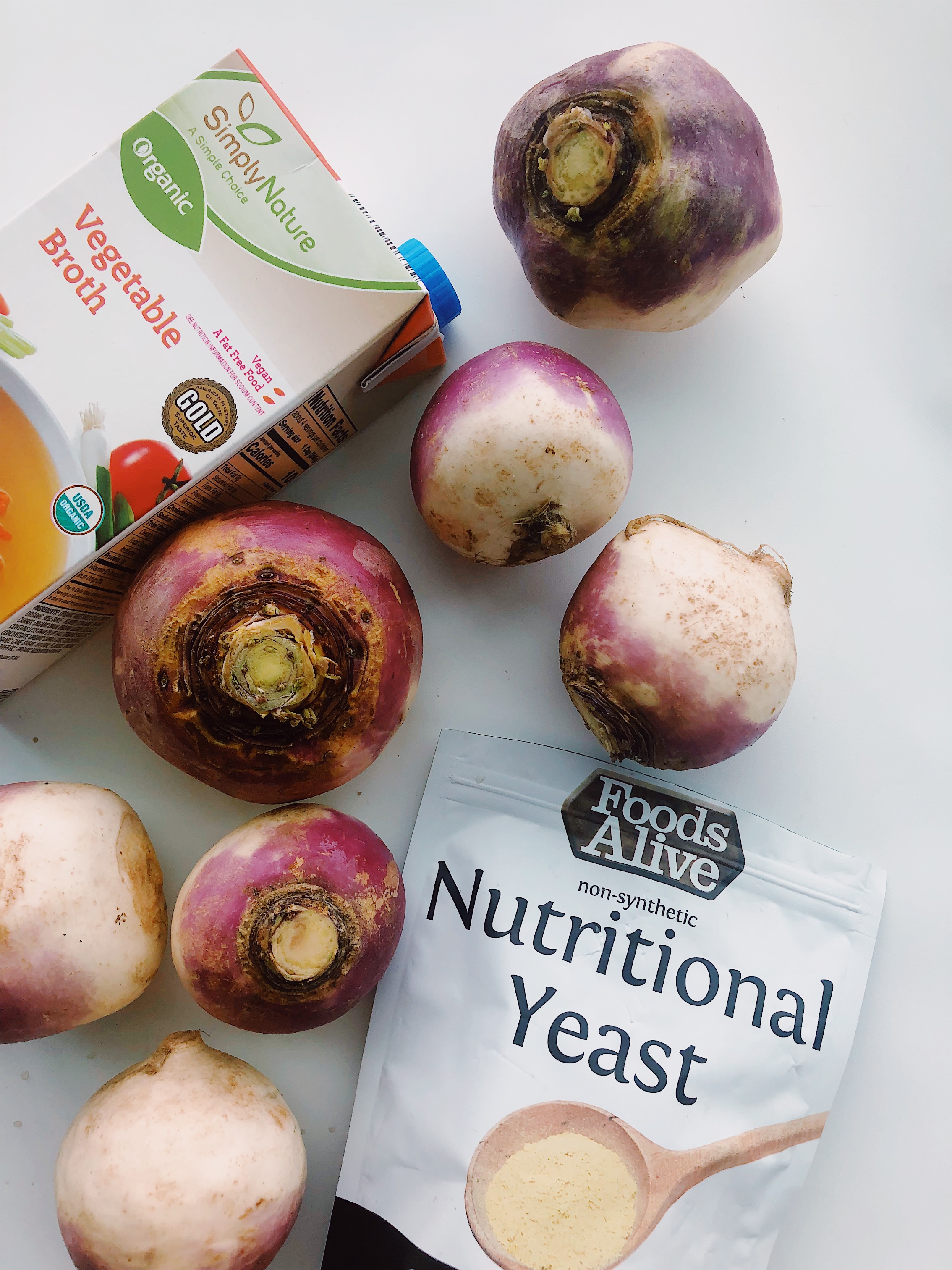 Note that recipe calls for ingredients depending on amount of turnips used. 
medium/small turnips, pealed and cubed
1 Tbsp vegetable broth PER turnip
1 tsp nutritional yeast PER turnip

Example: 7 turnips, pealed and cubed = 7 Tbsp of vegetable broth + 7 tsp of nutritional yeast.
Directions:
Heat vegetable broth in medium pot, on medium heat. Add turnips.
Cook for 15-20 minutes with lid on, stirring occasionally or until all turnips are fork tender.
Remove from heat once turnips are soft to the touch and most of broth is absorbed. Stir in nutritional yeast.
Mash!
Note that "mashed" turnips will still be slightly lumpy and not smooth = "smashed", instead! 
Add additional nutritional yeast as topping. Salt and pepper, to taste if desired.
Serve as 1/2 of your plate, alongside your favorite protein and starch.
Happy Eating!