Recipe: 2-Minute Easy Egg Breakfast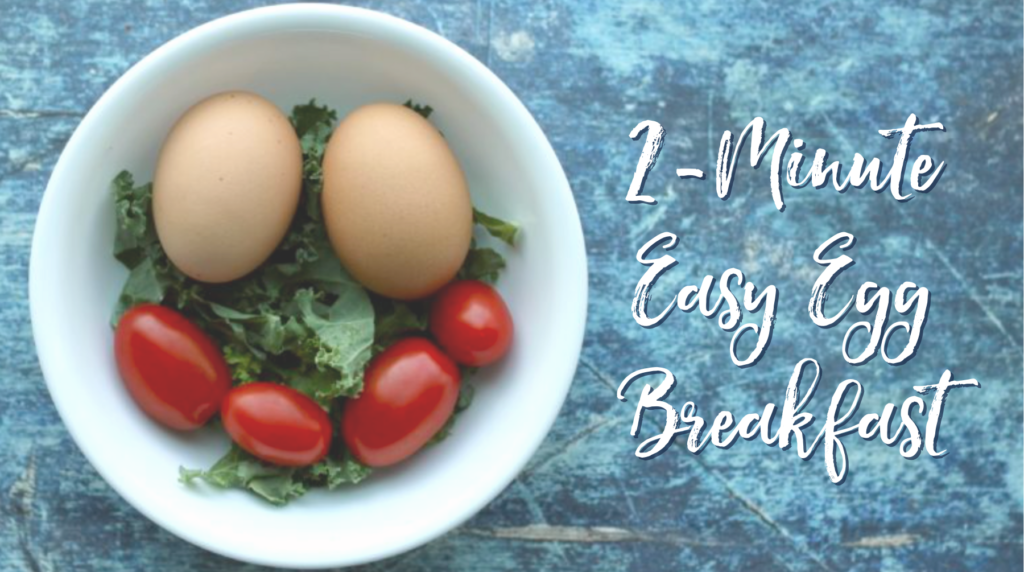 We have a simple solution for any of you who have ever said the following statements:
"I don't have enough time to eat breakfast."
"Breakfast takes too long to make."
"There are not any quick and healthy breakfast options."
Check out our recommendation for an easy and wholesome way to start your day off nutritiously!
Not a fan of tomatoes or kale?
Virtually any non-starchy vegetable can make an appearance in this recipe. Throw in mushrooms, spinach, onions, shredded carrots, or squash. Top with salsa or avocado, fresh herbs, spices, and seasonings. Switch it up any way your tastebuds desire!