Recipe: Rainbow Tuna Salad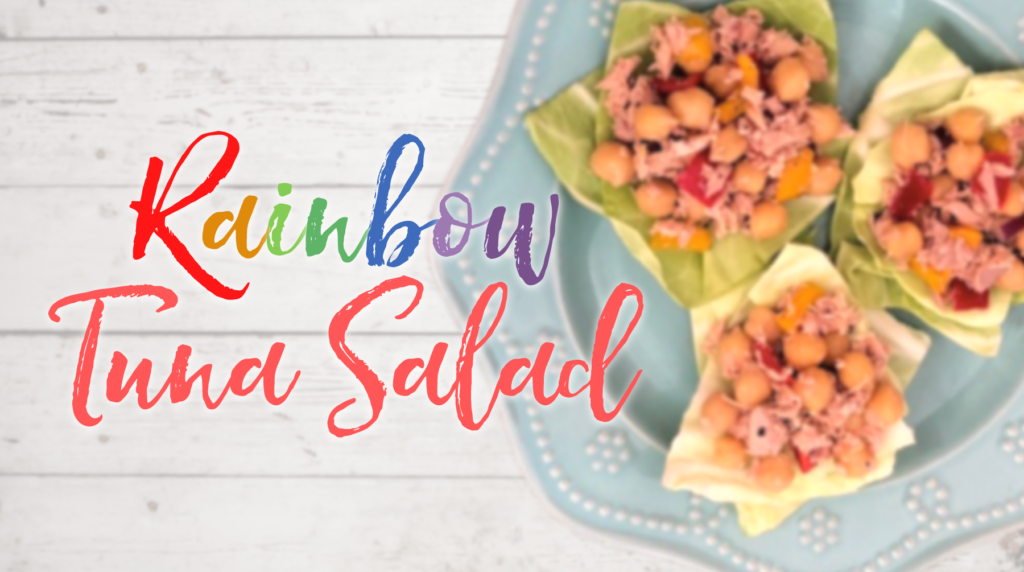 The phrase "make-ahead salad" can sometimes feel like a contradiction. Not all ingredients hold up well if prepared in advance, especially when combining fresh vegetables and dressing. This recipe is wonderful in that it works perfectly as a make-ahead salad for a week of meal-prepped lunches, right down to the number of servings.
When shining a light on the stellar nutrition stats, we have to say this is a satisfying salad in more ways than one. Tuna and chickpeas provide an ample amount of protein and several grams of fiber are contributed by the chickpeas and peppers. As a result, this salad will leave you satiated and energized for hours! Since both tuna and chickpeas are very mild in flavor, feel free to customize this creation with the addition of your favorite fresh herbs or bold spices and seasonings.
Rainbow Tuna Salad
Serves 4-6
Ingredients:
2 cans chickpeas, drained and rinsed (16 oz, each)
2 cans tuna in water, drained (4 oz, each)
4 oz canned tuna in oil, partially drained
1⁄2 orange or red bell pepper, chopped
1⁄2 yellow bell pepper, chopped
1⁄2 small red onion, finely chopped
1 Tbsp olive oil
Salt and pepper, to taste
Fresh herbs of your choosing (such as basil, parsley, or dill), to taste
Directions:
Combine all ingredients in large bowl. Stir to combine.
Serve on bed of greens or in lettuce cups for simple plate method meal.