Recipe: Pumpkin Hummus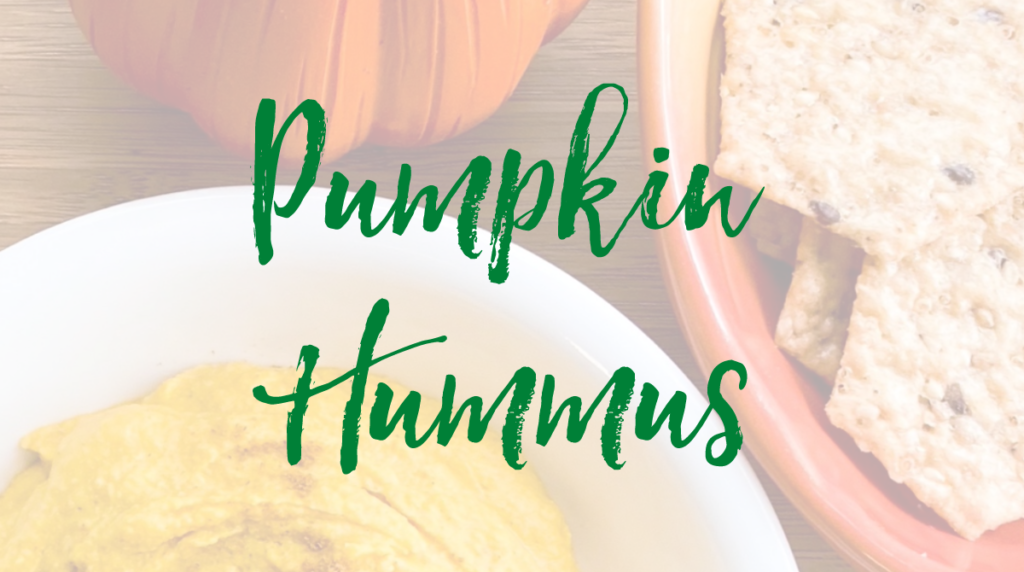 Are you looking to infuse more pumpkin into your fall snacks?  This may be the recipe you've been waiting for! 
We love pumpkin because it is packed with vitamin A for healthy eyes and vitamins C and E for antioxidant and immune defense. Pumpkin is a good source of iron and folate, and the potassium and fiber content can also benefit heart health.
Our savory pumpkin hummus is naturally sugar-free, with even more fiber from chickpeas and more antioxidants and immune boosters from garlic and lemon juice.  The whole family can enjoy this treat with crackers or your favorite raw veggies.
Pumpkin Hummus
Ingredients
15 oz can of chickpeas, drained and rinsed well
15 oz can of pumpkin puree (not pie filling!)
2 Tbsp tahini or plain nut butter of your choice
2 cloves garlic (or 1 tsp minced garlic from jar)
2 Tbsp lemon juice (approx 1 lemon)
2 Tbsp extra virgin olive oil
1 tsp cumin
1 tsp ground cinnamon
1/4 tsp paprika
Directions
Place all ingredients in a food processor or high speed blender and blend until smooth. If too thick, add water or more olive oil, one tablespoon at a time, and blend again until your preferred consistency is reached.
Recipe modified from: https://aseasyasapplepie.com/savory-pumpkin-hummus/