Recipe: Pumpkin Pie Bars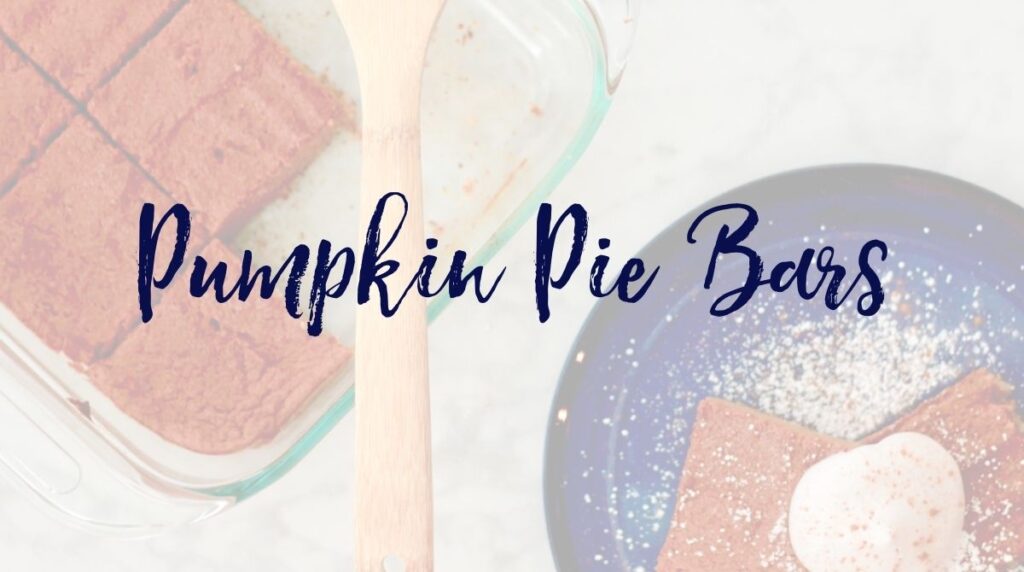 Dining with dietary restrictions can make enjoying holiday classics feel just out of reach. These pumpkin pie bars guarantee that won't be the case with dessert! Simple swaps will easily make this recipe gluten-free and/or dairy-free. And because we couldn't resist, we amped up the nutrition a bit too. We reduced the sugar, opted for healthier fats, and even sneaked in a bit of extra fiber. These subtle tweaks ensure the true essence of the dish is not lost. Trust us, but go ahead and try it for yourself!
Pumpkin Pie Bars
Serves 9-12
Ingredients
Crust
3/4 C all-purpose flour
2 Tbsp coconut oil, melted
2 Tbsp maple syrup
1 tsp vanilla extract
1/8 tsp salt
2 Tbsp dry white/cannelini/Navy beans, soaked and mashed
Filling
1/2 C sugar
1 C unsweetened pumpkin puree
3 large eggs, beaten
1 tsp vanilla extract
2 tsp pumpkin pie spice
3 Tbsp milk
Dash of salt, to taste
Directions
Preheat oven to 350°F.
Add all crust ingredients to medium bowl. Mix well with hands and form into ball.
Press crust mixture evenly into bottom of 9×9 baking pan. Place in top rack of oven. Bake 20 minutes.
Combine all filling ingredients in food processor/blender or whisk together in bowl until smooth. Pour filling over crust. Bake 45 minutes on top rack or until toothpick or fork stuck into filling comes out clean.
Serve warm or refrigerate overnight. Refrigerate in airtight container up to 5 days.
Swaps
For the all-purpose flour: 1 1/2 C almond flour
For the beans: additional 1 Tbsp coconut oil
For the unsweetened pumpkin puree: 1 C baby carrots, steamed and pureed
For the milk: almond, cashew, oat, or soy milk