Recipe: Microwavable Pumpkin Mug Cake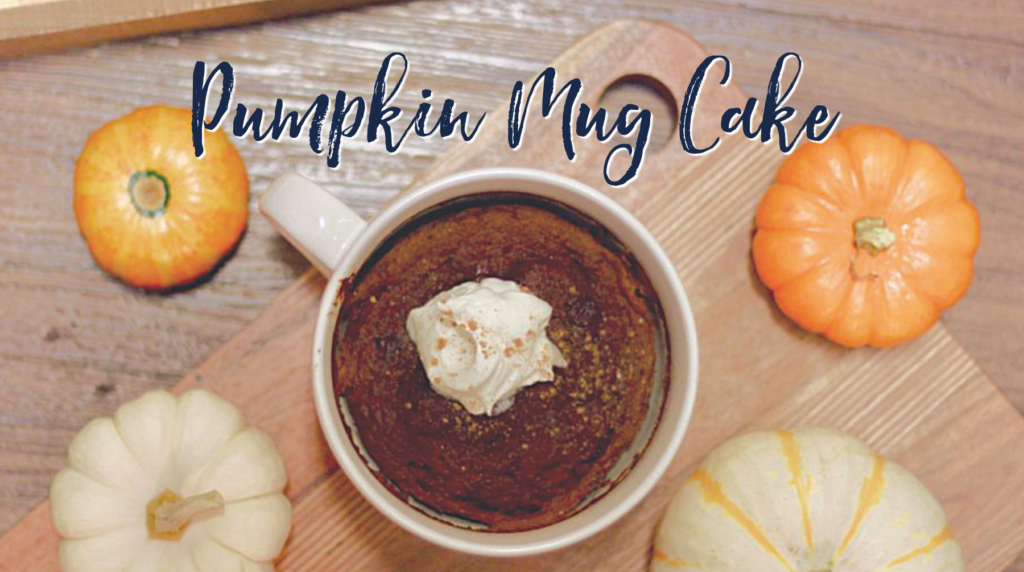 The bright orange color of pumpkin doesn't only match Halloween decor & that mason jar filled to the brim with candy corn; that gorgeous festive pigment also means that it's loaded with beta-carotene (or Vitamin A)! Did you know that just one cup of pumpkin puree contains 763% of the amount of Vitamin A you need per day?!
Just like having the coolest Halloween costume at the party… Vitamin A is super important. Proper amounts of this fat-soluble vitamin are vital for skin, tissue, and muscle health. Not to mention that beta-carotene acts as an antioxidant in our bodies as well, which means it helps repair and fight cellular damage.
For a delicious and fluffy pumpkin-based dessert, try our easy microwavable pumpkin mug cake. This easy dessert contains 100% of the Vitamin A you need daily.
Microwavable Pumpkin Mug Cake
Serves: 1
Ingredients
1/4 C pumpkin flour (We use Glean's Pumpkin Goodness – Flour and Powder)
1 egg
1 Tbsp coconut oil, melted
2 Tbsp pumpkin puree
1 Tbsp honey, warmed
1 tsp pumpkin spice
1/2 tsp maca powder
1/4 tsp baking soda
Handful chocolate chips (Optional)
Whipped topping (Optional)
Directions
Mix ingredients in microwavable mug.
Microwave 2 minutes.
Cool 3 minutes.
Top with optional whipped topping.
Swaps
For the pumpkin flour: almond or coconut flour
For the honey: maple or agave syrup