Recipe: Pumpkin Cheesecake Fluff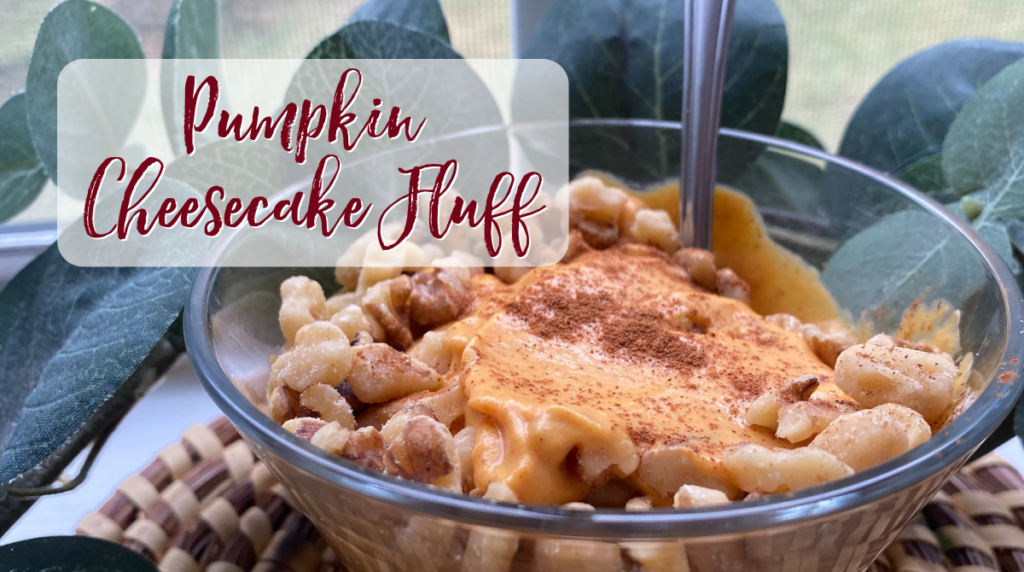 Who said desserts need to be complicated to be delicious? This gluten-free Pumpkin Cheesecake Fluff is a tasty, balanced dessert that is bound to be the star of your holiday table. Plus, it comes together in only five minutes of active prep time!
Cottage cheese, a high-protein dairy product, transforms into a silky, rich dessert when blended with pureed pumpkin, cinnamon, and maple syrup. This upgraded version of cheesecake is packed with flavor and provides a balanced mix of carbohydrates, protein, and heart-healthy fats (thanks, walnuts!) to help prevent a rapid rise and fall in blood sugar. Additionally, this dessert provides a powerful punch of vitamin A and calcium to up the nutrient quality even more.
Pumpkin Cheesecake Fluff
Serves 6
Ingredients:
2 C reduced-fat cottage cheese
2 C canned pumpkin
3 Tbsp maple syrup
2 tsp cinnamon, plus more for garnish
2 tsp vanilla extract
Dash of salt
1/4 C walnuts, chopped (Optional)
Directions:
Add cottage cheese, pumpkin, maple syrup, cinnamon, salt, and vanilla extract to food processor or blender. Blend until smooth.
Place in refrigerator 30-45 minutes, or allow to set overnight.
Divide into six small dishes. Top with nuts and additional cinnamon, as desired.
TIP: This tasty dessert can be transformed into a festive fall dip or used as a filling for individual pies. Double the recipe if feeding a crowd!
Swaps:
For the cottage cheese: plain, vanilla, or cinnamon Greek yogurt
For the cinnamon: pumpkin pie spice
For the walnuts: chopped pecans or pumpkin seeds
Recipe modified from: Wholesome Recipe Box