Recipe: Colorful Ploughman's Board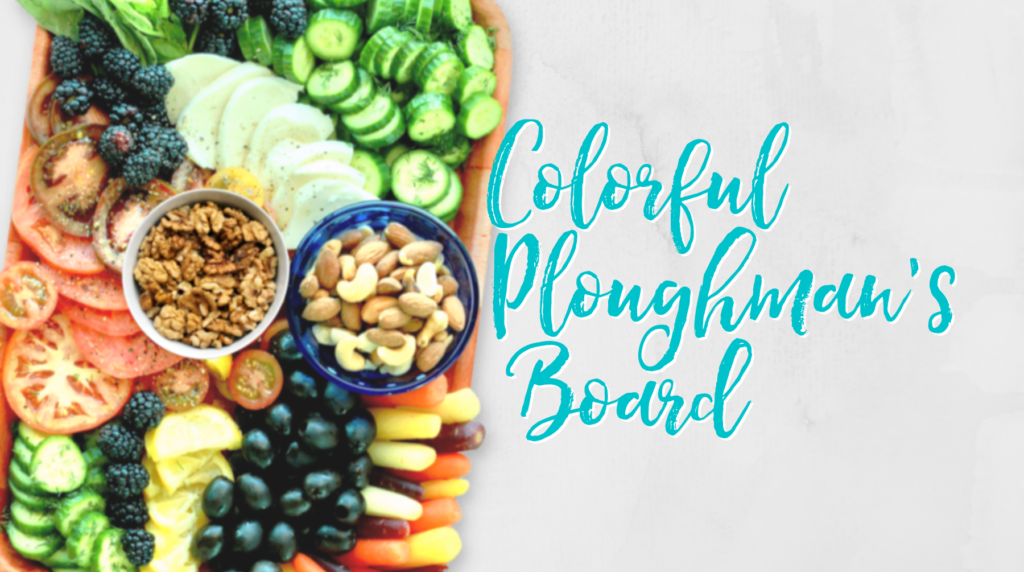 Want to wow friends and family at your summer gathering? This medley is sure to please! Ditch the simple, store-bought platter and elevate your appetizer game with this versatile, crowd-pleasing board. Highlighting seasonal favorites like tomato and berries, perfectly paired with savory olives, creamy cheese, and fresh herbs, this combination will satisfy tastebuds and stomachs, alike.
Don't be afraid to let your imagination inspire other swaps or pairings. Aim for elements that are sweet, salty, dry, tart, crunchy, creamy, and chewy to engage all the senses. Keep it balanced by incorporating a few vegetables, some fresh fruit, and specialty accents like nuts, cheese, or dip. If you make this board – or your own custom creation – share it on our Summerfield Facebook page so others can be inspired as well!
Colorful Ploughman's Board
Serves: 5-8
Ingredients
2 English cucumbers, sliced into coins
3 medium or large heirloom tomatoes (try to pick different colors), sliced
1 lemon, halved lengthwise and sliced
1 ball fresh mozzarella, halved and sliced
1 C baby carrots
1 can black olives, drained
1 pint blackberries
1 bushel of basil
1 C mixed nuts
1 Tbsp fresh dill
Cracked black pepper, to taste
Directions
On serving platter, arrange cucumber slices, tomato slices, lemon slices, mozzarella slices, carrots, olives, blackberries, and basil.
Place 1 C mixed nuts in small serving bowl. Arrange on platter with vegetables and fruit.
Sprinkle dill over cucumber slices. Crack black pepper over vegetables. Chill briefly or serve immediately.
How to pair
Stack basil and mozzarella on top of tomato slices.
Toss back a handful of blackberries and mixed nuts.
Squeeze lemon over cucumber and dill.
Enjoy each ingredient individually: Crunch on carrots or pop an olive!
Swaps
For the mozzarella: goat cheese log
For the baby carrots: jicama, peeled and sliced
For the black olives: kalamata, green, and/or stuffed olives
For the blackberries: blueberries, raspberries, or dried fruit
For the dill: tarragon or fennel fronds, finely chopped