Recipe: Peanut Butter, Banana, & Cauliflower Breakfast Smoothie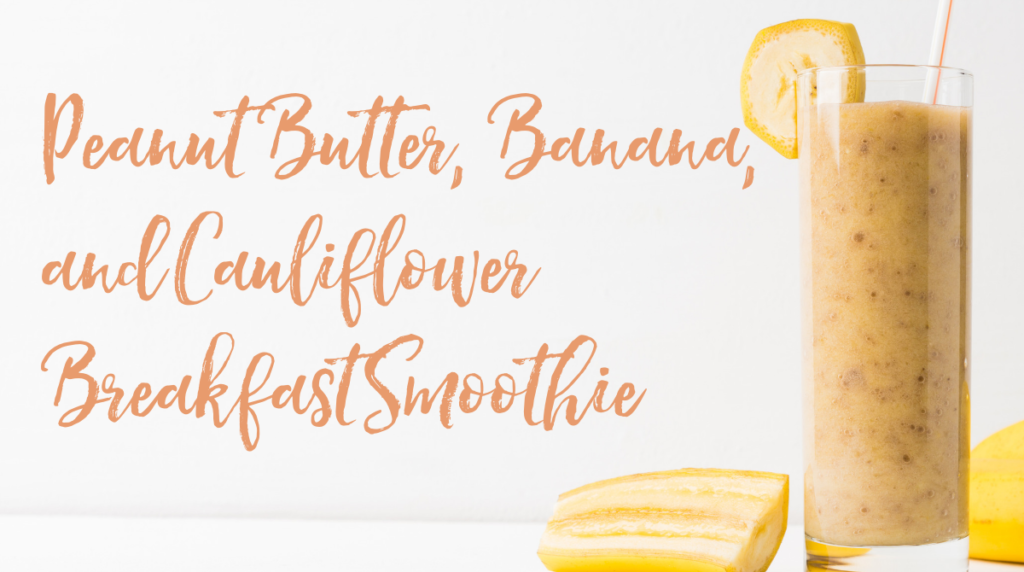 It can be tricky to fit veggies into breakfast. Even if we do, they tend to be the same few again and again. This recipe can help you rotate in another option in a way you may not have considered. Blending cauliflower into your smoothie creates a thick texture and adds a hefty dose of nutrition without changing the delicious peanut butter and banana flavor.
Cauliflower should not be snubbed for being a white vegetable. This veggie supports gut health with fiber, immune function with vitamin C, and supports blood clotting and bone health with vitamin K. Flaxseed meal adds even more fiber to this smoothie as well as omega-3 fatty acids vital for brain health, growth and development, increasing good cholesterol, and fighting against inflammation! Ground flaxseeds are even easier to incorporate into smoothies than the full-seed counterpart due to the fine texture.
Consider reaping the benefits of this nutritious white veggie by adding this recipe to your smoothie rotation.
Peanut Butter, Banana, & Cauliflower Breakfast Smoothie
Serves 1
Ingredients
1 large ripe banana, peeled, split in half and frozen
½ C frozen cauliflower rice
½ C coconut milk or other milk of choice
¼ C water (or more to achieve desired consistency)
Staple Ingredients
2 Tbsp creamy peanut butter
2 Tbsp flaxseed meal (optional)
1 tsp ground cinnamon
1/2 tsp vanilla extract
1 scoop vanilla protein powder (or preferred flavor)
Directions
Add all ingredients to a blender cup or base. Secure lid tightly and blend until mixture is smooth and creamy. If needed, add more water to reach desired consistency. Pour into serving glass and enjoy!
Swaps
For the coconut milk: almond milk, soy milk, oat milk, or cow's milk
For the peanut butter: almond butter or sunflower seed butter
For the flaxseed meal: chia seeds or wheat germ