Recipe: Lemon Zucchini Morning Muffins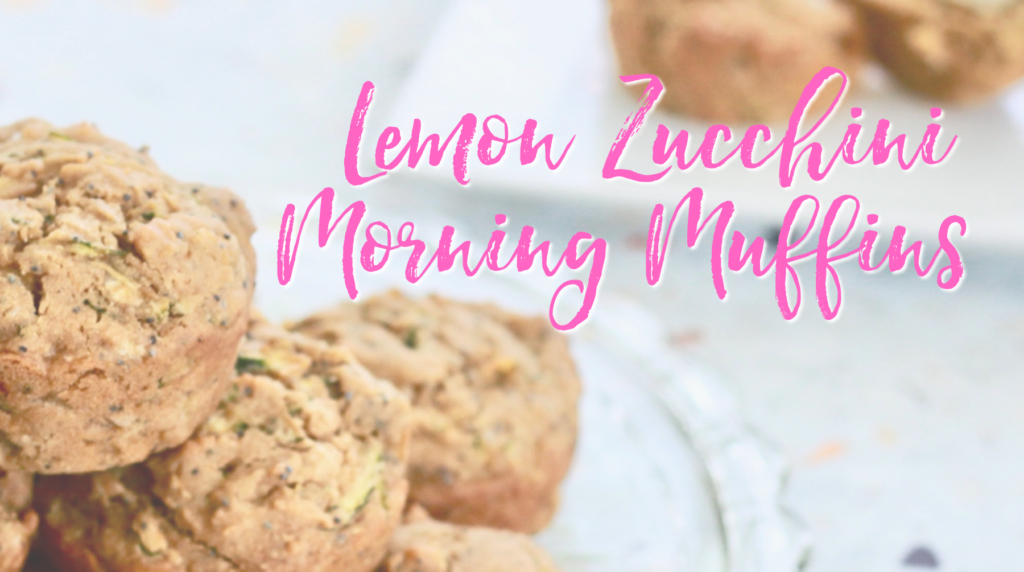 There can be something comforting about baked goods for breakfast, but standard options are rarely nutritious enough to qualify as an optimal choice to start the day. With the use of whole-grain flour, less sugar, and a dose of vegetables, these muffins flip the standard narrative on its head. They also happen to be satisfying and delicious!
Pair your muffin with a healthy fat or protein source for a light meal or satisfying snack. Great options include natural peanut or almond butter, hardboiled eggs, or Greek yogurt. Got extras?  These muffins freeze well, making them perfect to stash away and pull out in a few weeks when the need for a muffin strikes again.
Lemon Zucchini Morning Muffins
Serves 12
Ingredients:
Nonstick spray or muffin tin liners
2 C zucchini, grated
1/3 C coconut sugar
1/2 C olive oil
1 tsp lemon zest
2 Tbsp lemon juice (approximately 1 lemon)
1 tsp vanilla extract
1 large egg
1 1/4 C wholewheat, pastry flour
1/2 tsp salt
1/2 tsp baking powder
1/4 tsp baking soda
1 Tbsp poppy seeds
Directions:
Preheat oven to 350°F. Grease muffin tin or line with nonstick muffin liners.
Wrap grated zucchini in cheesecloth or kitchen towel. Squeeze excess water out over sink. Remove grated zucchini pieces from cloth/towel (they will stick). Set aside.
In mixing bowl, whisk coconut sugar, olive oil, lemon zest, lemon juice, vanilla, and egg.
Stir in flour, salt, baking powder, and baking soda. Fold in poppy seeds and zucchini until well-combined. Divide batter into muffin tin, filling cups about three-quarters full.
Place in oven. Bake 18-20 minutes or until muffin tops spring back when pressed. Remove from oven and let cool before enjoying.
Swaps:
For the zucchini: grey squash
For the coconut sugar: brown sugar
For the olive oil: coconut oil or avocado oil
For the wholewheat, pastry flour: white, wholewheat flour, or gluten-free, all-purpose flour blend
For the poppy seeds: chia seeds
Recipe modified from: Pinch of Yum