Recipe: Japanese Cucumber Salad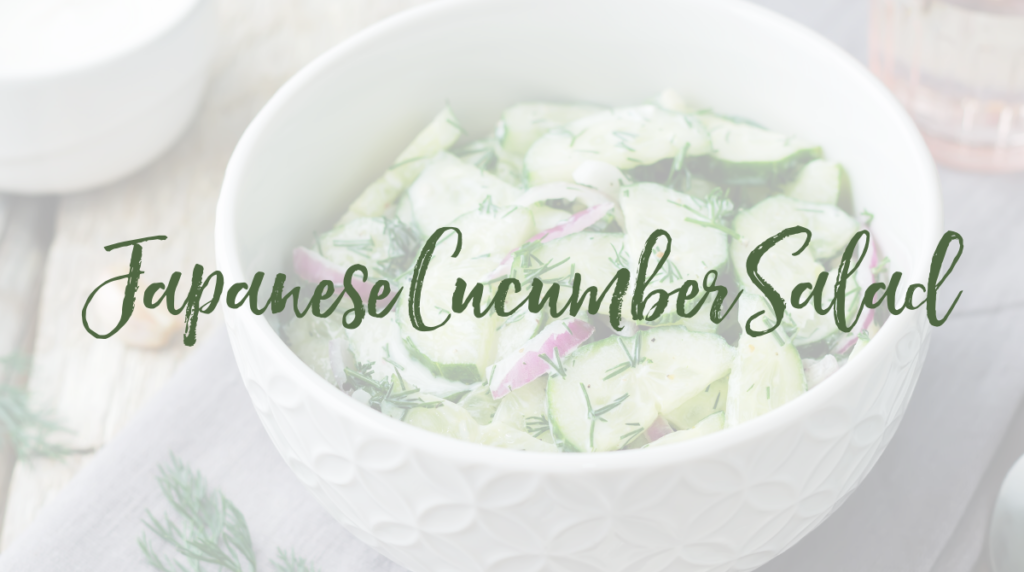 This recipe can act as a creative side for many Asian-inspired dishes. It's sweet, tangy, and a great way to enhance the simple flavor of cucumber for a quick side dish.
Cucumbers may help with hydration and are also a good source of antioxidants. The various types of antioxidants help protect your cells from damaging, unstable molecules in the body called "free radicals". Mandarins also contain antioxidants, vitamin C, and a sweet, tender taste that makes them great additions to salads!
Japanese Cucumber Salad
Serves 6
Ingredients
1 large English cucumber (peeled and deseeded, if desired)
½ tsp salt
½ Tbsp honey
1 Tbsp soy sauce
¼ C rice wine vinegar
1 tsp sesame oil
½ C mandarin oranges (in 100% juice or water), drained
and cut into bite-sized pieces
1/2 Tbsp sesame seeds (optional)
Directions
Cut the English cucumber in half, lengthwise. Then cut crosswise into thin, half-moon shapes and add the cucumber pieces to a large bowl.
In a smaller bowl, combine salt, honey, soy sauce, vinegar, and sesame oil. Mix well, then pour the liquid mixture over the cucumbers and stir gently.
Add mandarin oranges to cucumber and sauce mix. Sprinkle mixture with toasted sesame seeds, if preferred. Allow slaw to chill in refrigerator for 20 minutes before serving.
Swaps
For the sugar: sugar or maple syrup
For the soy sauce: coconut aminos
For the rice wine vinegar: white or apple cider vinegar
Tip: This dish pairs well with shrimp, ahi tuna, tempeh, chicken, or pork.
Recipe modified from: Love and Duck Fat