Recipe: Italian Chicken Salad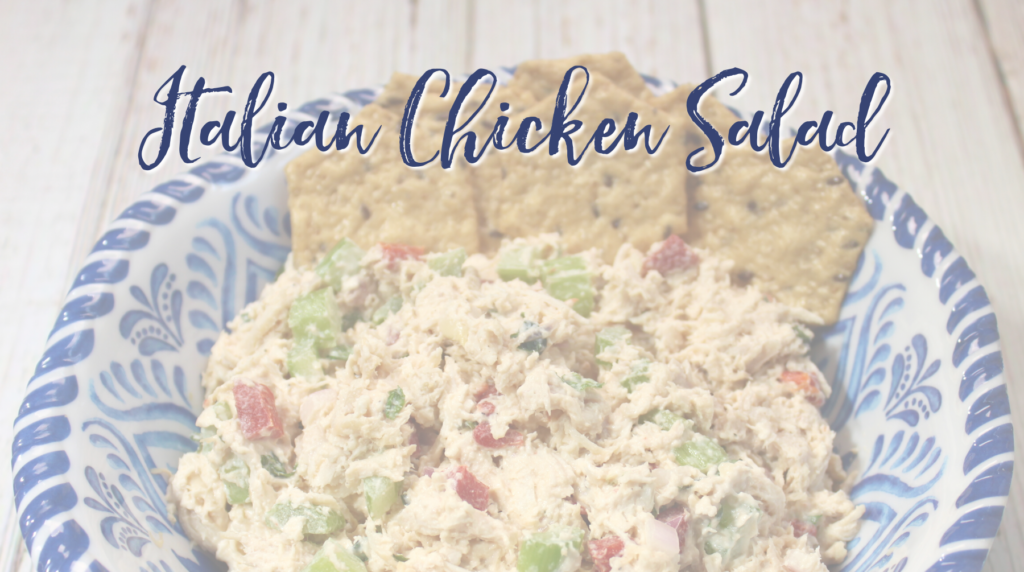 Chicken salad is a classic dish, yet oh-so-versatile in the ways it can be prepared. The addition of crunchy veggies, fresh herbs, and bold flavors like lemon, roasted red peppers, and red onion elevate this salad from traditional to exceptional. Equally as versatile are the ways in which it can be served: on a bed of greens, in lettuce wraps, on a bun, in a tortilla, with crackers… or whatever other way you might think of!
While we could be exaggerating, we really do think this chicken salad is simply one of the best.
The only way to find out if you agree is to make it yourself!
Italian Chicken Salad
Serves 6-8
Ingredients:
4 C cooked chicken (such as shredded rotisserie chicken, without skin)
1 C diced celery
1/3 C jarred roasted red peppers, diced
1/4 C red onion, minced
3 Tbsp chopped walnuts
1/2 C mayonnaise
1/4 C chopped fresh basil
1/2 lemon, juiced (about 2 Tbsp)
1 tsp minced garlic (or 2-3 tsp minced garlic from a jar)
Salt and pepper, to taste
Directions:
In medium bowl mix chicken, celery, red peppers, onion, and walnuts.
Add remaining ingredients. Stir well to incorporate.
Serve on bed of greens, with crackers, in tortillas, or on toasted slice of your favorite bread.
TIP: Adjust the amounts of basil, lemon, garlic, or salt to meet your taste preferences!