Enjoying Activity While Social Distancing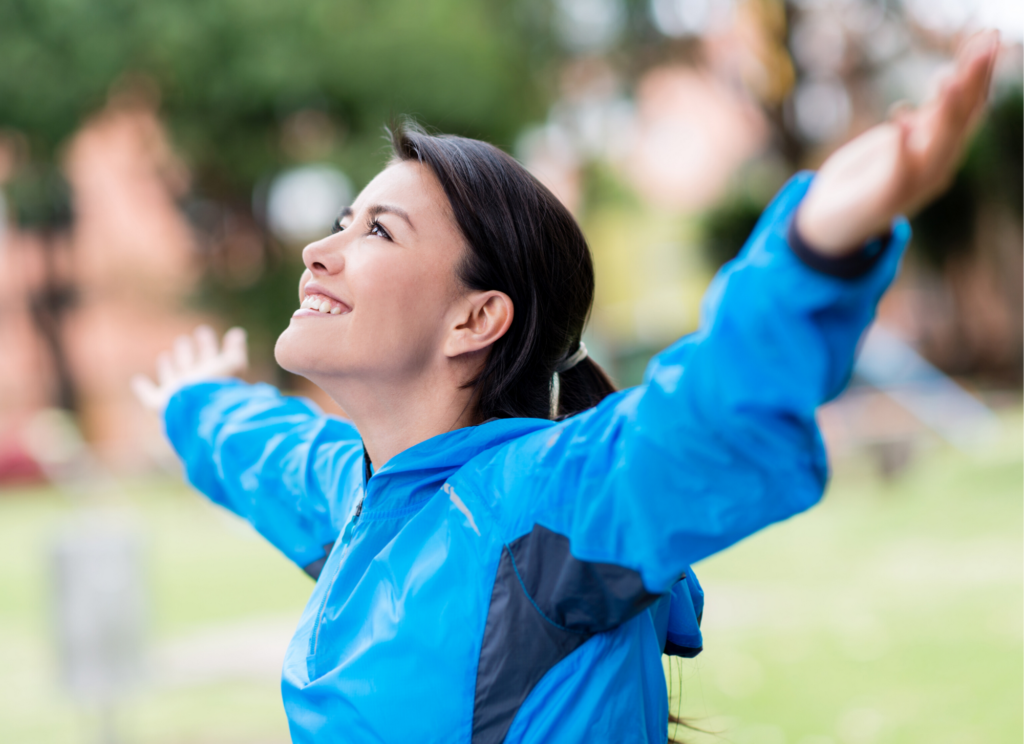 The abundant sunshine and longer days inspire many of us to get moving more during the springtime months.  With social distancing and stay-home orders as the new norm, the types of activities that we can enjoy today look a little different than we we've done in years past.  Don't let the virus get you down! There are still plenty of ways you can safety get active, and many of them are free!
Creative Household Ideas
You don't need expensive home exercise equipment to achieve a high-quality workout.  There are many exercises you can do using your body weight that require no equipment and you likely have items around the house that can substitute as free weights. Maybe you can put on some favorite music and have a dance party, either solo or with the entire family. Get creative and find a way to incorporate as much fun as possible!
Strength Training – No Equipment
Wall sits
Squats
Lunges
Leg lifts
Crunches
Planks
Push ups
Household "Equipment"
Canned foods
Wine bottles
Water jugs
Kitty litter
Laundry detergent bottles
Backpack filled with heavy books/items
Free Online Videos and Classes
The internet has an overwhelming volume of free (and paid) content including video lessons and live online classes.  If you know exactly what you're looking for, like an online Zumba class, you can likely find a great class by searching YouTube.  If you are interested in trying something different, we have a few ideas to help you get started.
Get Outside and Enjoy the Sunshine
Do you crave the feeling of sun on your skin or the smell of fresh air?  As long as you have access to an outdoor space that allows for proper social distancing, most of the ideas above are transferrable to an outdoor setting!
Be smart when you are being active. Make sure your path allows for a way to keep at least 6 feet of distance between you and others who are out enjoying the outdoors. Narrow sidewalks and busy city streets might be trickier to navigate than a residential neighborhood.  Per current CDC recommendations, consider wearing a mask any time you leave your home.  Don't forget to wash your hands for 20 seconds with soap and water when you return.
Exercise Outdoors
Yard games (frisbee, catch, cornhole)
Kids games, like tag or hide-and-go-seek
Walking
Running
Hiking
Cycling
Yark work/outdoor home projects
Take your indoor workout outside
Tips to Consider
Work with what you have available and let go of anything that is out of your control.  Persist forward toward your goal, and then congratulate yourself and feel proud that you did your best.
Choose activities that you love to do!  You are much more likely to stay consistent when you also enjoy the journey getting there.
Start small.  If you aren't currently getting much physical activity, consider starting with a 10 minute plan twice per week so you can get into a routine.  Gradually build upon your plan by adding length of time, number of workouts, or intensity, in a way that feels comfortable, yet challenging.