Recipe: Sweet Honey Flax Breakfast Bowl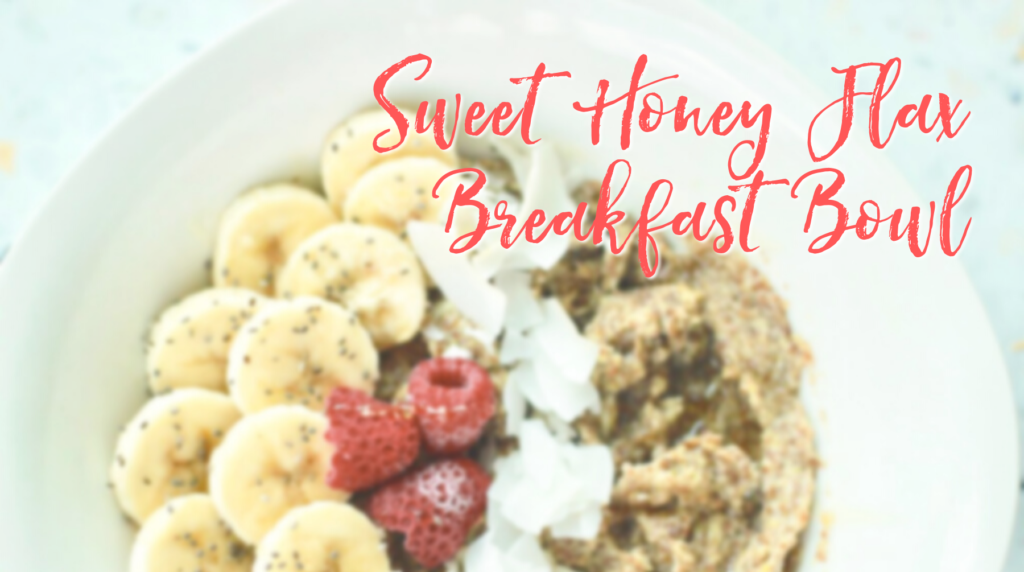 Eating a truly balanced breakfast can set your day up for success! This means carbs, healthy fats, protein, fiber, and tons of nutrients. Flax seeds are an all-star ingredient and can help make breakfast delicious and well-rounded. This small seed has protein, fiber, and healthy omega-3 fatty acids, which are vital for health and fighting inflammation.
This microwavable breakfast bowl is easy and nutrient-packed! Top with your favorite fruit for a decadent, rich, and balanced breakfast.
Sweet Honey Flax Breakfast Bowl
Serves 1
Ingredients:
1/4 C flaxseed meal
1/2 C coconut cream
2 tsp honey
1 egg
Directions:
Combine all ingredients in microwave-safe bowl. Mix well.
Microwave 45 seconds. Remove from microwave. Mix. Mixture may be clumpy.
Microwave additional 45 seconds.
Remove from microwave. Add desired toppings such as:
Fresh or frozen berries
Unsweetened coconut flakes
Banana slices
Pinch of chia seeds
Raisins
Drizzle of favorite nut butter